HD photographs of the Hippomene statue inside Jardin des Tuileries - Page 750

We were again in the Jardin des Tuileries in the 1st Arrondissement of Paris, when we took these high definition photos showing the statue of Hippomene, which was sculpted by Guillaume Coustou the Elder.


Paris Statues
- << Previous 741 742 743 744 745 746 747 748 749 750 Next >>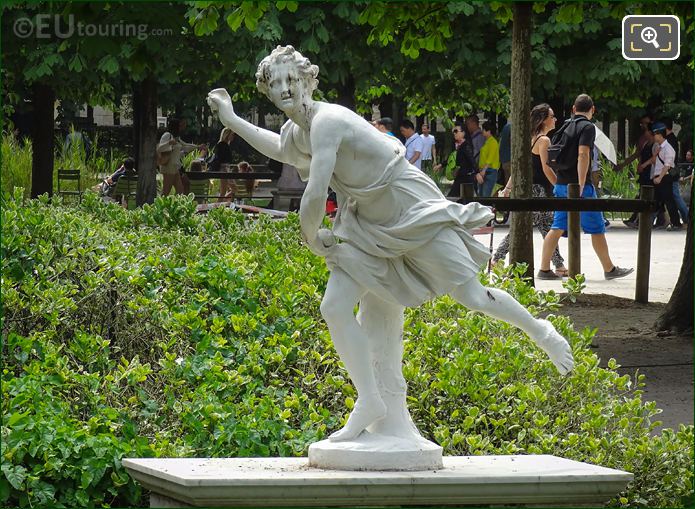 This first HD photo shows the statue of Hippomene, which in English is spelt Hippomenes, and in Greek mythology according to Ovids metamorphoses, he fell in love with a virgin huntress called Atalanta.
Now as you can tell from this image, the statue is depicted running and in the story, Atalanta, spelt Atalante in French did not want to marry, and she conducted footraces where if the man lost he would be killed, yet Hippomenes managed to beat Atalanta and therefore married her.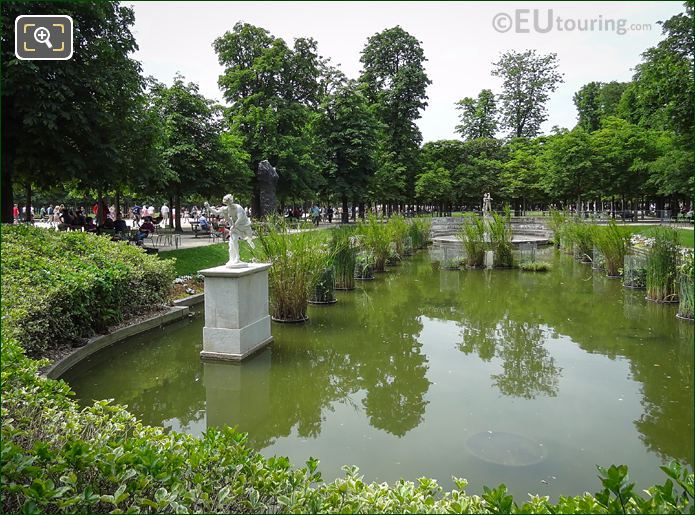 So this particular statue of Hippomene was produced by Guillaume Coustou the Elder, also sometimes known as Guillaume 1er Coustou, but the English name for him is William Coustou I, and born in Lyon in 1677, he became a French sculptor, and he sculpted this statue to make the pair with Atalanta, which was sculpted by Pierre Lepautre.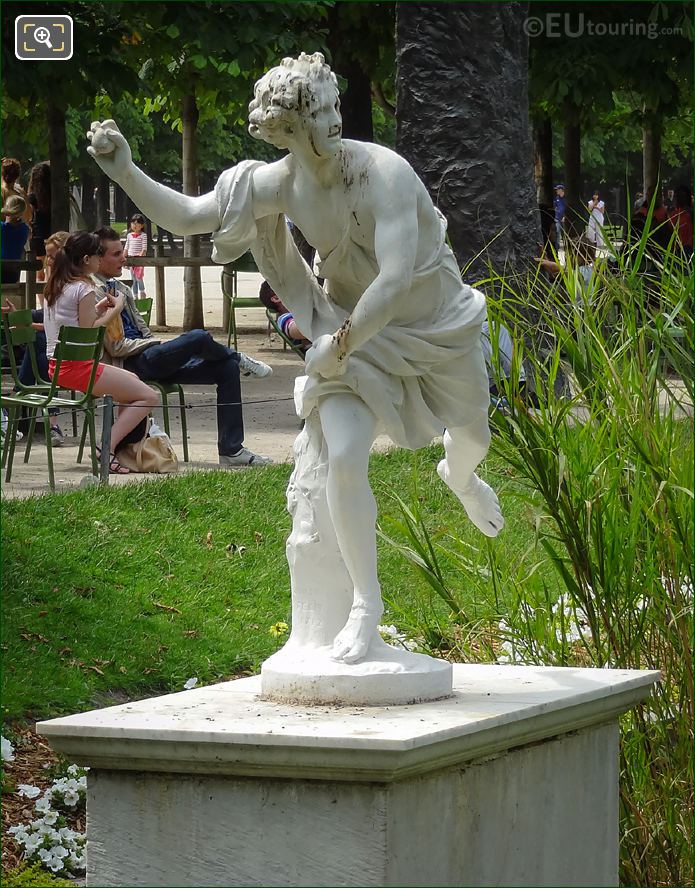 And working for King Louis XIV, this particular marble statue was commissioned for the Chateau de Marly, which was put in place within a carp pond within the grounds back in 1714, which is where it remained until 1798, when it was transferred to the garden of the Tuileries Palace.
But getting back to the Greek myth, Hippomenes knew that he could not outrun Atalanta, so praying to Aphrodite, she gave him golden apples, which he dropped for the huntress to pick up, hence winning the race, and as you can see from this photo, the marble statue of Hippomene is holding an apple in both his hands.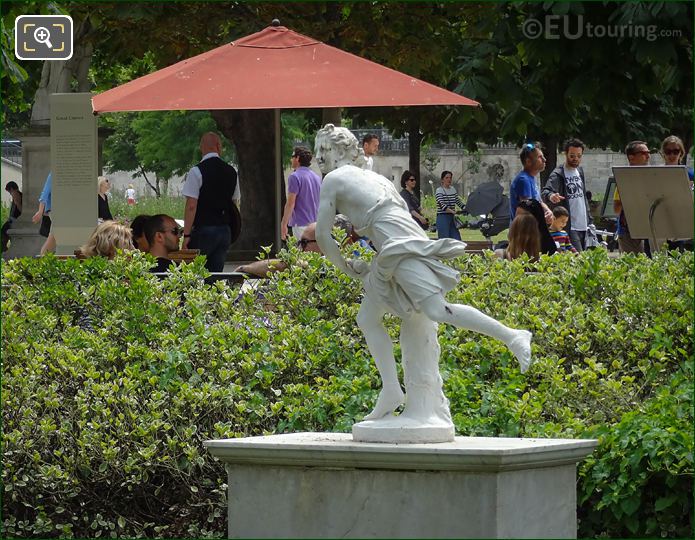 You will find that this statue is located in a pond, which is one of the exedres in the Jardin des Tuileries, and an exedra, as it is spelt in English, refers to an architectural design feature, yet sometimes being a part of a building it can also be called a portico, and two other running statues of Apollo and Daphne are in the other exedra pond, which were also from the Marly chateau.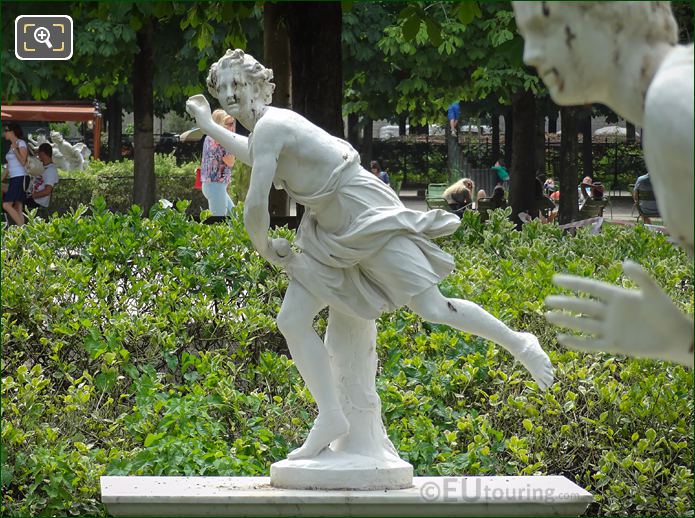 However, Hippomene by Guillaume Coustou the Elder was removed from the Jardin des Tuileries in 1940 during World War II, and was placed within the famous tourist attraction in Paris of the Musee du Louvre, so as to perverse this ancient statue for many years to come.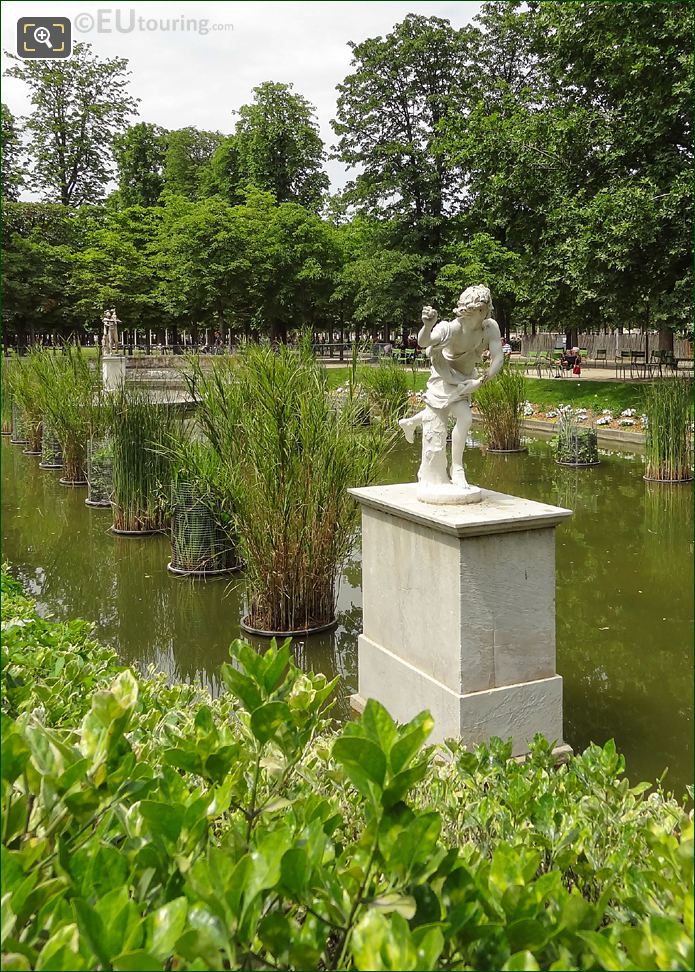 And under the inventory number MR 1810, the marble statue of Hippomene was restored to its former glory between the years of 2004 to 2006 with the help of the Pari Mutuel Urbain, that can now be seen in this famous museum within an area called the Cour Marly.
Therefore, the Hippomenes statue you can see here is actually an exact copy of the original by William Coustou I, which is the same scenario for the statue of Atalanta opposite it, but this does mean that anyone visiting the Tuileries Gardens can discover these for free in the Grand Couvert area covered with trees close to the restaurants.

Paris Statues - << Previous 741 742 743 744 745 746 747 748 749 750 Next >>


If you would like to use any of these photos for non commercial use we only ask that you please do include recognition to ourselves "eutouring.com", but if you are not sure with regards to usage, please contact us.