HD photographs of bronze La Mediterranee Statue by artist Aristide Maillol - Page 722
We were again at the Tuileries Gardens in the 1st Arrondissement of Paris when we took these high definition photos showing a statue called La Mediterranee, sculpted by Aristide Maillol located in a section of the gardens called the Jardin du Carrousel.


[ Map of Paris Statues ]
<<
Previous
721
722
723
724
725
726
727
728
729
730
731
732
733
734
735
Next
>>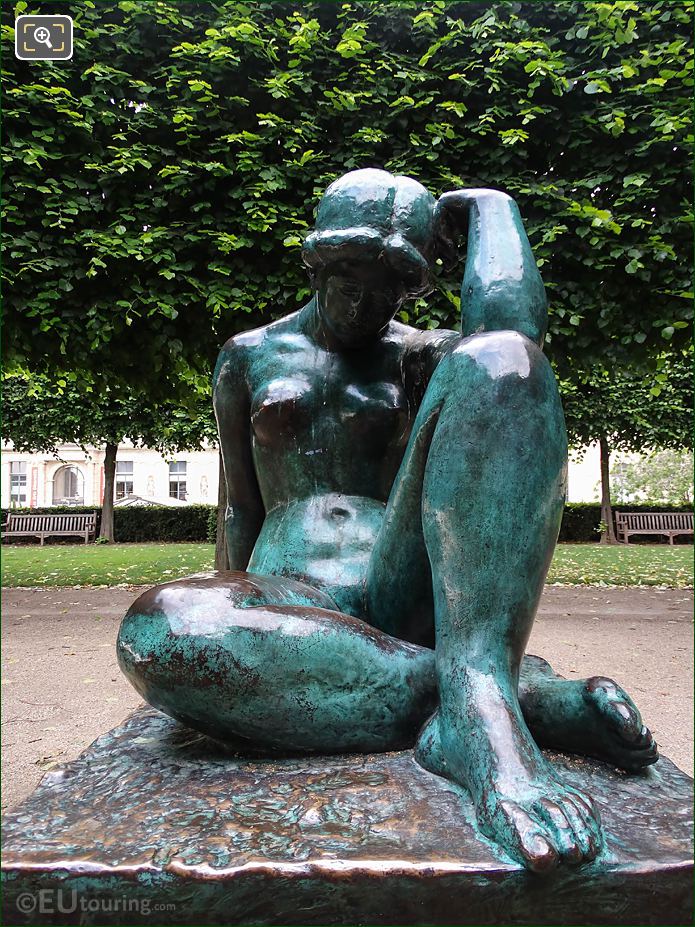 This first HD photo shows the bronze statue of La Mediterranee, which in English translates to The Mediterranean, however, this is also sometimes referred to as La Pensee, which in English is The Thought.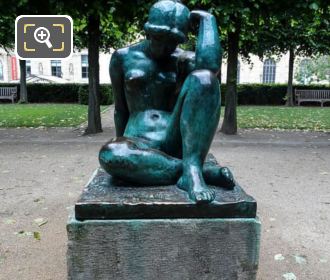 The original statue by Aristide Maillol was first shown at the Salon d'Automne, or Autumn Salon, back in 1905, and when it was on display it had a very basic name of Woman, and the title of Mediterranee, or Mediterranean, was given to the statue at a later date.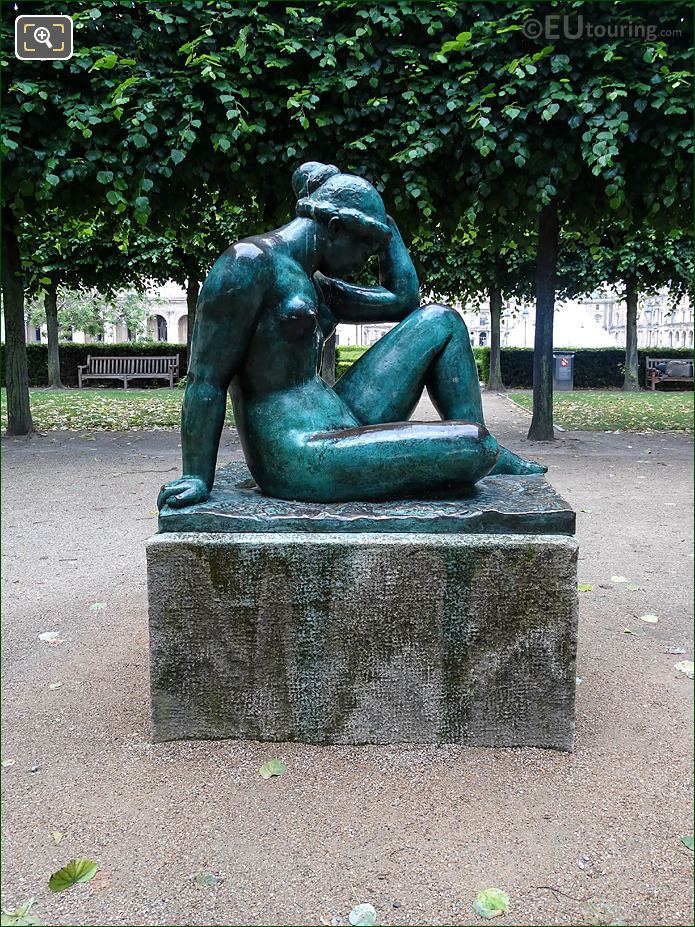 Aristide Maillol, born in 1861 with a full name of Aristide Josephe Bonaventure Maillol, first started out as a painter, then went into producing tapestries, yet when his eyesight started to deteriorate he changed his focus to sculpture, which took up the remainder of his life, and what he became most recognised for.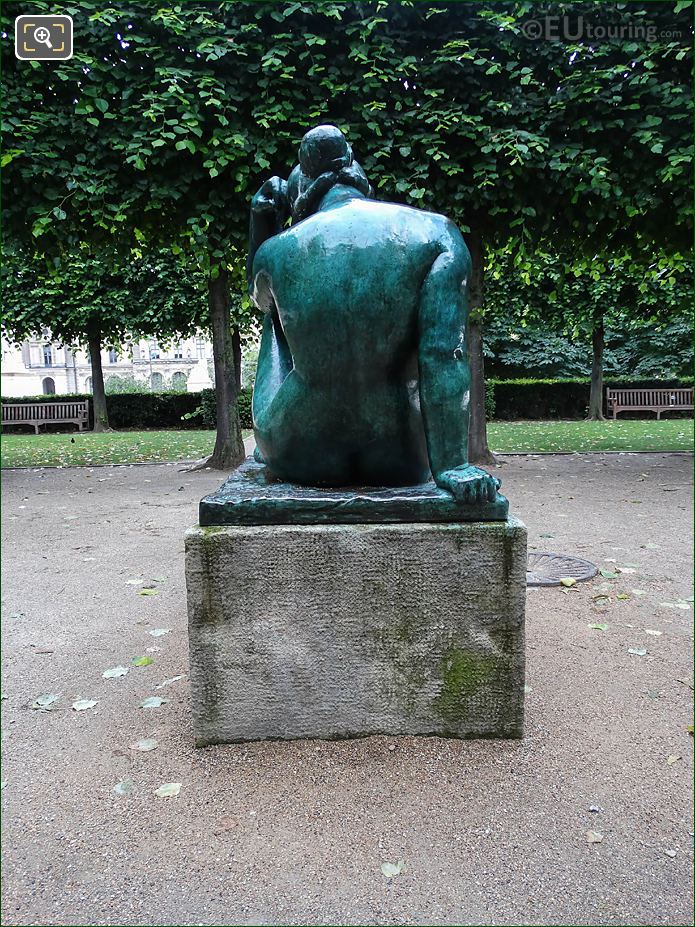 And from the start of the 1900s most of his work focused on the female form, yet when this statue was first exhibited at the Salon, it caused a major stir, and the French writer, Andre Gide, commented on the art work stating, She is beautiful and meaningless.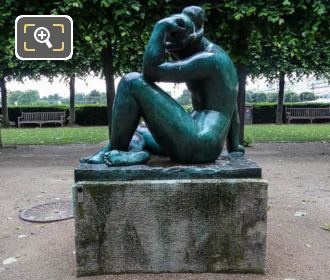 However, Aristide Maillol received numerous different commissions for public statues and by private individuals, and the statue called La Mediterranee was commissioned by Count Harry Kessler, who was of German origin but born in Paris, and becoming a patron of modern art, he was also a patron of Maillol after 1904.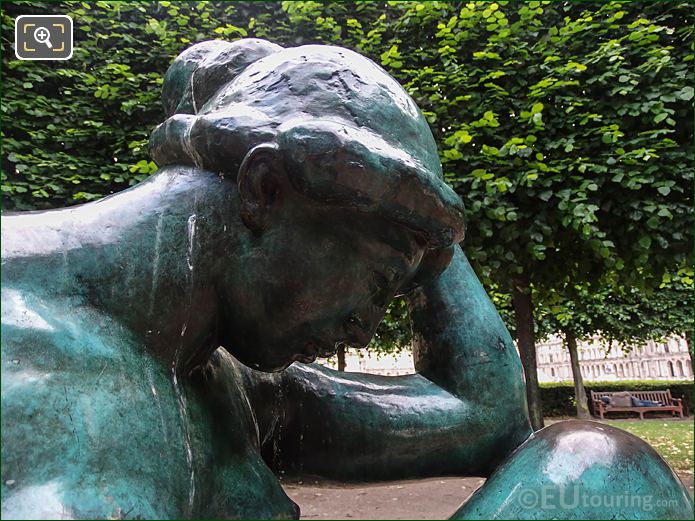 Count Harry Kessler also commissioned Aristide Maillol for two additional statues, one called The Cyclist, based upon the lover and companion of Kessler, and another called Desire, but according to the Musee d'Orsay the original limestone statue of Mediterranean is located in Switzerland.




Yet here you can see a close up photo of Mediterranean, and there have been several copies and casts of La Mediterranee, or La Pensee over the years from the original art work first shown in 1905, and just like many of the statues that Maillol sculpted, they reflect simplicity, which was in complete contrast to other sculptors at the time such as Auguste Rodin.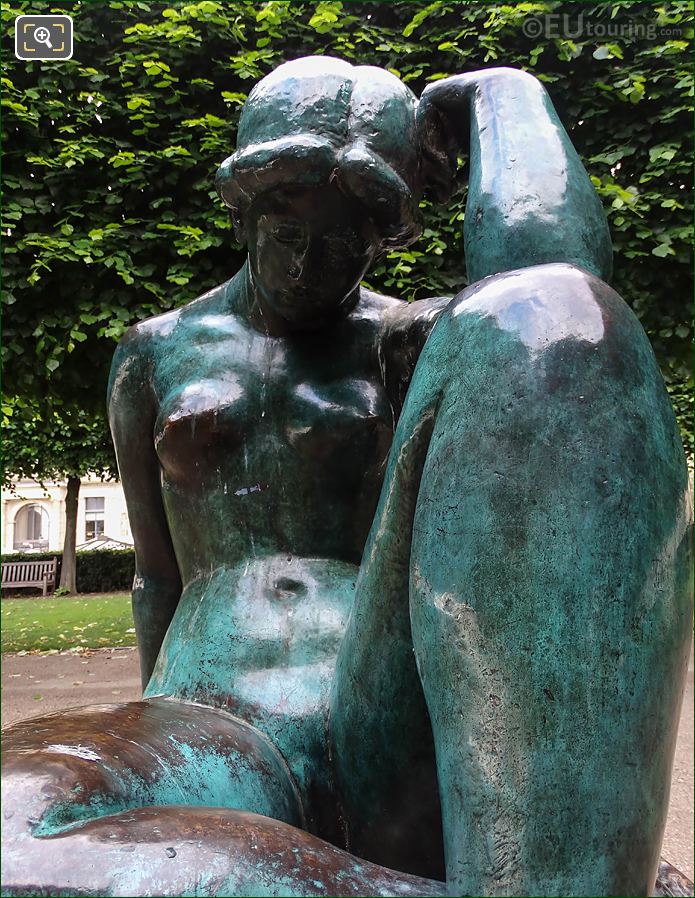 So, as we mentioned earlier, this is a bronze statue, and this was donated to the City of Paris along with several others by the last model of Aristide Maillol, Dina Vierny, who spent ten years with the artist until he died in a car crash in his home town of Banyuls, which is located right by the Mediterranean coast.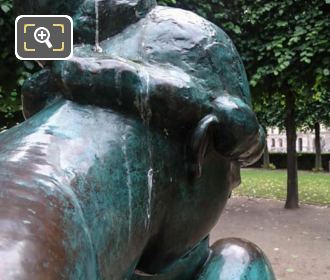 Therefore, this is probably why the statue originally just called Woman, had a name change to Mediterranean, as many of the other Maillol statues were named after elements of nature such as River, yet another trait in many of his female statues, is the hair tied back in a bun, as you can see from the close up photograph.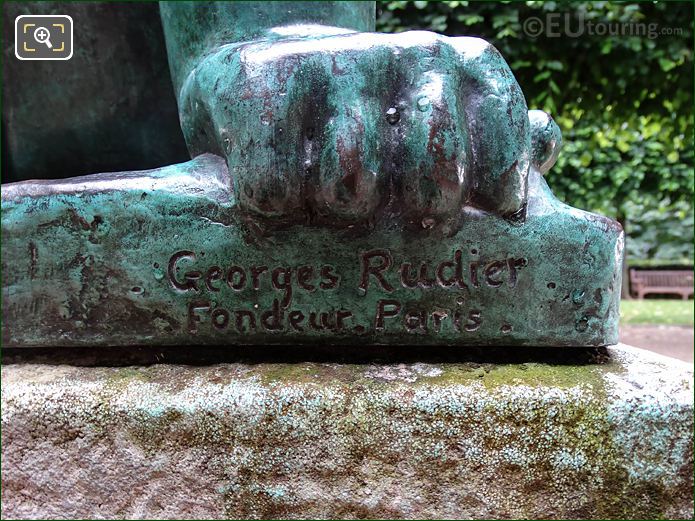 Unfortunately, we have not been able to ascertain exactly when this particular bronze of La Mediterranee was produced, however, the fact that it states Georges Rudier Fondeur Paris on the base of the bronze at the back, means that this was likely to have been cast in the 1950s when Georges Rudier was persuaded by the Maillol and Rodin museums to take over production of art works at a foundry after his cousin Eugene Rudier passed away in 1952.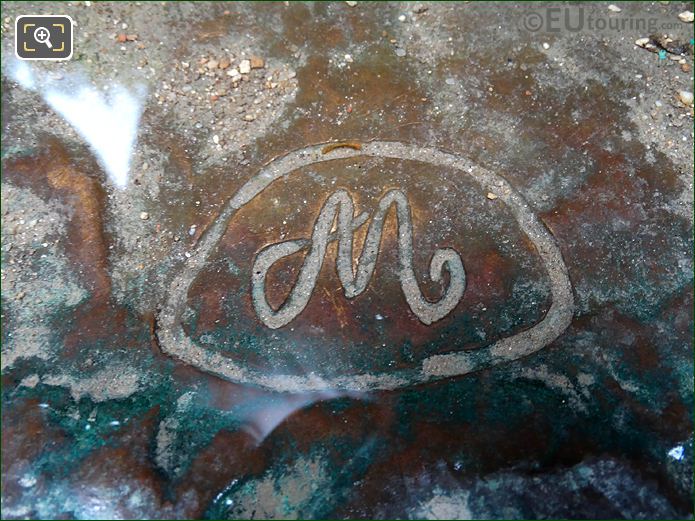 But in keeping with the original, it is an exact copy, or cast, and as you can see from this close up photograph, there is a monogram, which Aristide Maillol used for many different statues that encompasses his two initials of A and M combined together, rather that writing his full name.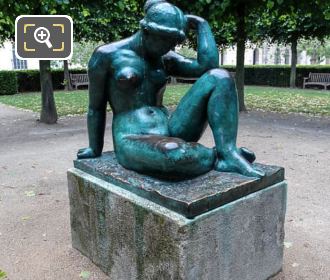 We mentioned earlier that this was donated by Dina Vierny, and it was the French Minister of Culture, Andre Malraux, who chose the location of the Jardin des Tuileries, right by one of the most famous tourist attractions in Paris of the Musee du Louvre, and it placed here in 1964.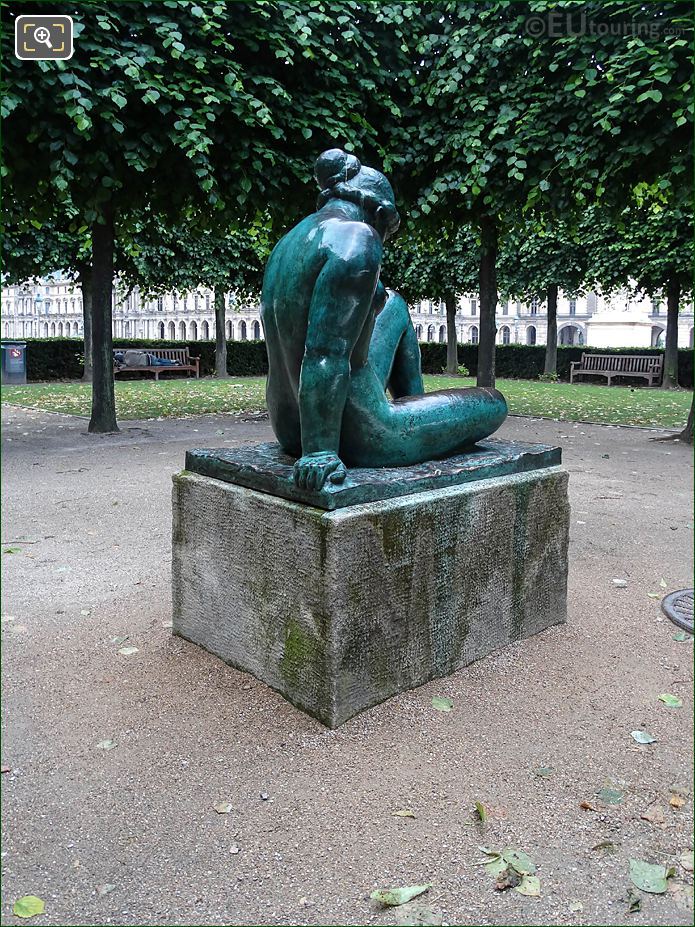 Although, the section of the Tuileries garden where you can find this statue of Mediterranean, along with several more, was completely redesigned back in 1995, and called the Jardin du Carrousel, which was named after the Arc de Triomphe du Carrousel located close by, they are positioned between different hedges.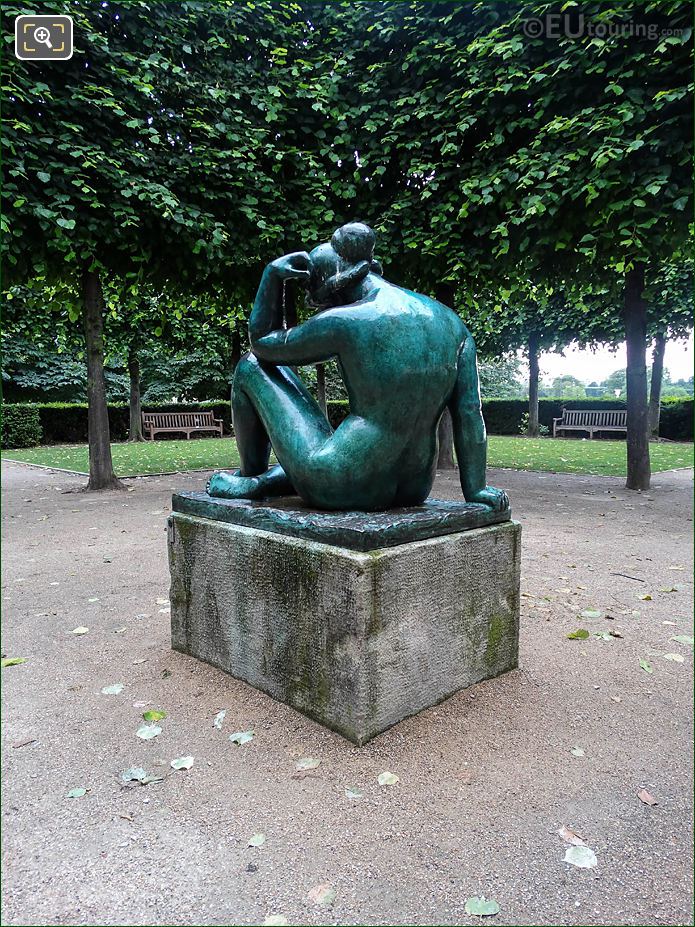 La Mediterranee, or La Pensee, which translates in English to The Thought, is probably a more logical name for this statue by Aristide Maillol considering the pose of the nude female figure supporting her head with her hand that you can see in this image.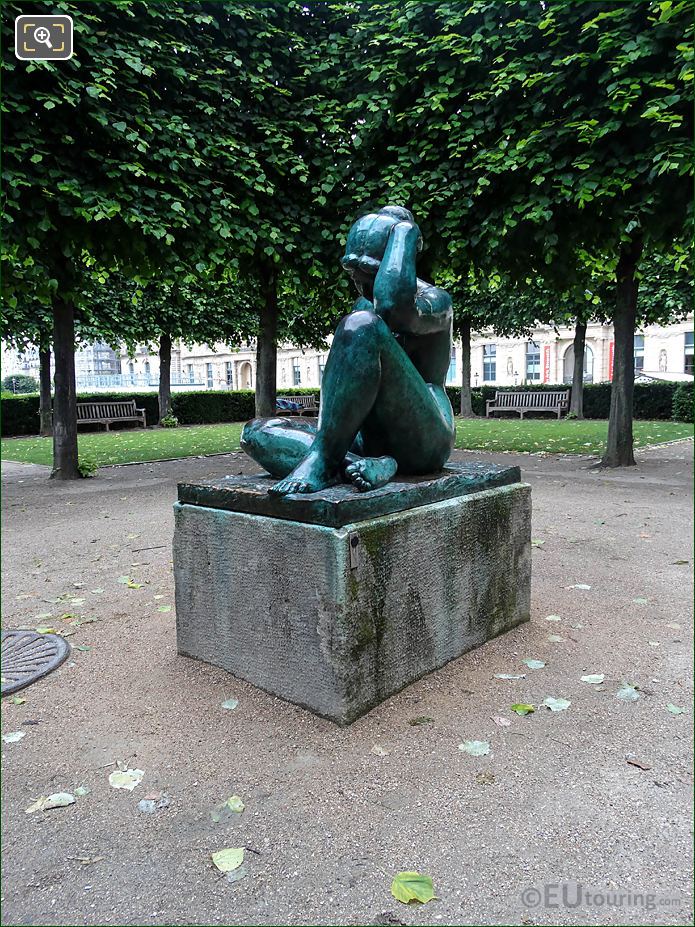 And Dina Vierny, who originally started the Musee Maillol in Paris and another in his home town of Banyuls, wanted many of his art works on display to the general public in order to bring more awareness to this great artist and sculptor, who has become recognised throughout the world, and the museums are still open in order to discover more works of art.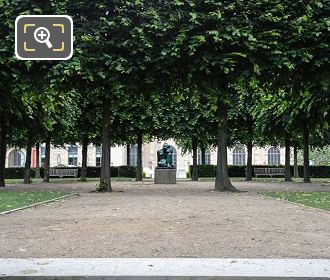 So here you can see the bronze statue of Mediterranean located in the northern part of the Jardin du Carrousel section of the Jardin des Tuileries, that has become a popular tourist attraction in Paris, free public garden and open air museum, that has park benches to rest weary feet, before discovering other Maillol statues and sculptures in this dedicated area.




Other Paris statues by Aristide Maillol


- 1943 La Riviere statue
- Pomone Drapee statue
- La Nuit statue
- Monument a Cezanne statue
- La Baigneuse Drapee statue
- Les Trois Graces statue
- L'Action Enchainee statue
- Douleur statue
- Goddess of Spring statue
- Ile de France statue
- L'Air statue
- Monument aux Morts de Port Vendres
- L'Ete statue
- Venus the Goddess of Love statue
- Baigneuse Se Coiffant statue
- La Nymphe statue
- La Jeune Fille Allongee statue
- Pomone statue
- Montagne statue


Tourist attractions close by


- Musee du Louvre
- Photos of Tuileries Gardens
- Arc de Triomphe du Carrousel
- Place des Pyramides


If you would like to use any of these photos for non commercial use we only ask that you please do include recognition to ourselves "eutouring.com", but if you are not sure with regards to usage, please contact us.






Copyright © www.eutouring.com All Rights Reserved