Now within France, which is the same for the majority of Europe, there are specific criteria and standards that have to be met in order for a hotel to get a set rating, which goes from one through to 5, so a 3 star hotel in Paris has always been right in the middle, although an additional label has been added in France as the ultimate known as a Palace Hotel.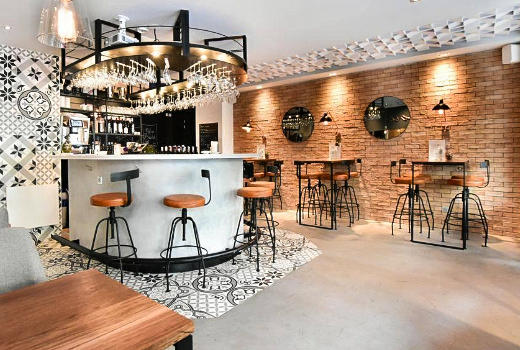 But getting back to a 3 star hotel in Paris, you will find that the hotel rooms are normally slightly larger than those of a two star and especially those in a one star category. With each one having its own en suite bathroom, normally with a hairdryer and sometimes complimentary toiletries.

Others aspects of the rooms will include air conditioning, a flat screen TV normally with satellite and/or cable TV for international channels along with a desk and chairs, plus some even have tea and coffee making facilities.

A lot of 3 star hotels also offer suites where you have a lounge area or in some cases, even a separate lounge that could have a sofa bed for a third person, but family rooms are normally also available along with the option for adding a cot or child bed to a room, so these are a more comfortable option than the lower starred hotels.

The majority of 3 star hotels in Paris have dedicated disabled facilities and rooms accessible to wheelchair users along with a lift or lifts, making it easier for you to get your luggage to your room.


24 hour reception is one of the standard things you would expect to find, along with multilingual staff and concierge services for booking restaurants, shows, entry to museums and other tourist attractions, even booking tours, taxis, shuttle transfers or other transport to airports, etc.

Other aspects of a 3 star hotel reception and front desk service normally includes a luggage hold service, the ability to send and receive faxes, provide tourist information and guide leaflets, sometimes a wake up call and newspapers, plus a safety deposit box, although most rooms have a personal safe.

Breakfast is normally served within the dedicated breakfast room, as a continental style buffet with more choice than those of a one or two star hotel, although sometimes this can also be delivered directly to your room, but it is usually an additional charge per person unless booked as a package to include this option.

Talking of this, room service is another facility often available within a 3 star hotel, along with a bar and sometimes a restaurant, so that you can get snacks and drinks, etc later in the day and enjoy them within their lounge area or in some cases on a patio or within a courtyard if they have one.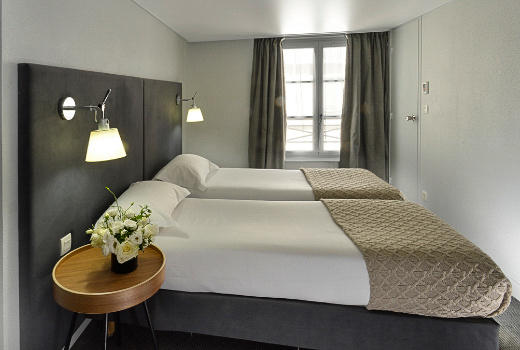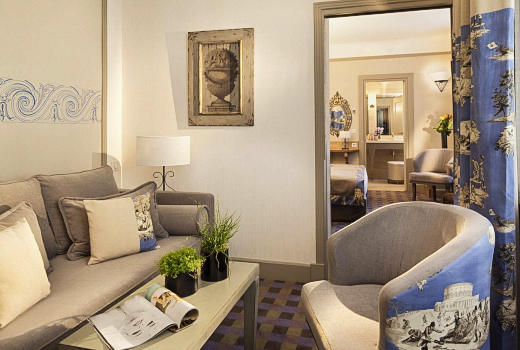 Other services often available include laundry or dry cleaning, a business area, plus virtually every hotel we have come across now has free WiFi, which can be accessed within your room and not just within lobby areas, like in some 1 star hotels.

So whether you are visiting Paris for business, having a romantic break or wishing to enjoy a holiday with the family, then you will find hundreds of 3 star hotels to choose from, all varying in what they offer to cater for your specific needs.



Directory 3 star hotels - 1 Next



Copyright © www.eutouring.com All Rights Reserved



GPS map of 3 star hotels in Paris France


When it comes to staying at a 3 star hotel in Paris, you will find that many of these offer a very high standard of services and facilities, some with bespoke options to suit individual needs, whether you are travelling to the city for business, a romantic weekend away or as a family.

All Accommodation - 1 Star Hotels - 2 Star Hotels - 3 Star Hotels - 4 Star Hotels - 5 Star Hotels - Palace Hotels - ApartHotels - Unusual Accommodation - Hostels - B&B