For those of you on a budget, a 1 star hotel in Paris can be a reasonable option with several located within easy walking distance of popular tourist attractions or close to train stations, meaning even more convenience.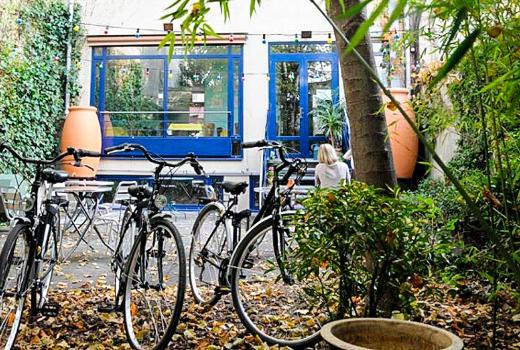 With Paris hotels in general, rooms can be on the small side, and you should definitively expect this from a 1 star hotel, plus some of these will have shared facilities when it comes to bathrooms and even toilets, rather than en suite facilities.

Some of the more standard creature comforts are not always available within a 1 star hotel, such as some being without a lift and having to negotiate narrow or spiral stairs due to the type of property, or no air conditioning within the rooms and some even come without a TV.

Plus they do not always have a 24 hour reception and you can only access the hotel between specific hours, rather than when you wish, yet there are 1 star hotels who do have lifts, multilingual staff, even free WiFi and much more to suite those that prefer a little extra luxury for a reasonable cost.

In fact, a 1 star hotel in Paris can actually be better than some 1 star hotels in other countries, due to the fact that there is no standardised rating system throughout the world, yet within Paris and France in general they do have to conform to certain standards and be vetted to get a rating.


You will also find that many 1 star hotels in Paris still offer the option of a breakfast, in a continental style, sometimes even included within the price of your room, plus additional facilities like a safe at reception, or other options like the use of their own kitchen to make your holiday in Paris that little bit cheaper rather than eating out all the time.

So for those of you who are looking at a budget hotel in Paris that still meets specific standards, a 1 star is a good option to choose, especially if you are travelling as a family, rather than looking at B&B accommodation or a Hostel, which is normally more suited to individuals or couples.



Directory 1 star hotels - 1 Next



Copyright © www.eutouring.com All Rights Reserved



GPS map of 1 star hotels in Paris France


1 Star Hotels are often classified as Budget Hotels and provide basic accommodation within a setting that meets certain quality standards and are a cheaper option than other starred hotels, yet they can have private or shared bathrooms.

All Accommodation - 1 Star Hotels - 2 Star Hotels - 3 Star Hotels - 4 Star Hotels - 5 Star Hotels - Palace Hotels - ApartHotels - Unusual Accommodation - Hostels - B&B