HD photographs of Grand Commandement Blanc abstract sculptures inside Jardin des Tuileries - Page 720

Again, while we were within the Jardin des Tuileries in the 1st Arrondissement of Paris, we took these high definition photos showing a contemporary art sculpture set called the Grand Commandement Blanc, by the artist Alain Kirili.


Paris Statues
- << Previous 711 712 713 714 715 716 717 718 719 720 Next >>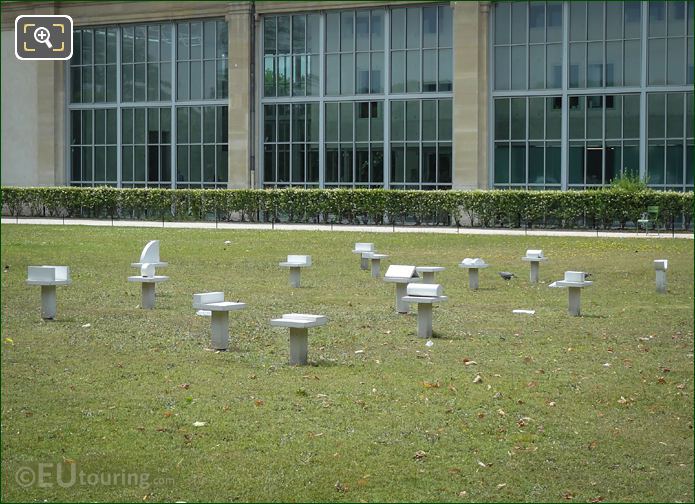 This first HD photo shows the small modern art sculptures called the Grand Commandement Blanc, which in English translates to Great Commandment White, and these were constructed of welded steel, then painted with white polyurethane paint.
So this next image shows a close up of some of the geometrical shapes positioned on the top of small pillars that form a part of the Grand Commandement Blanc, which is actually a part of a series of different works that were all produced by Alain Kirili under the title of Commandments.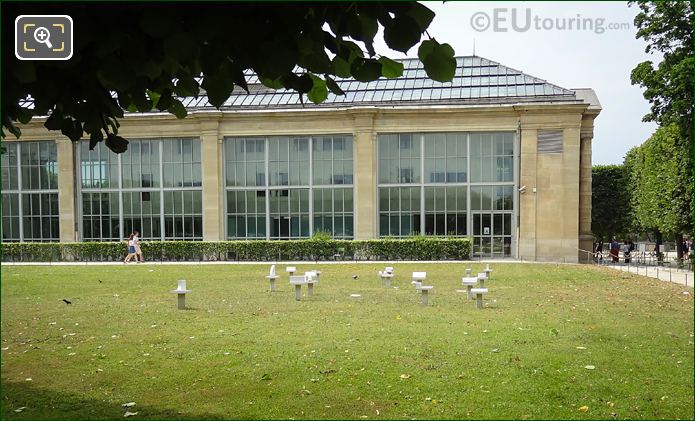 Yet here you can see a view looking towards in a southerly direction towards the Musee de l'Orangerie, which holds the Water Lily paintings by Claude Monet, and Alain Kirili even produced a contemporary art work dedicated to Monet that was shown at the Orangery in 2007.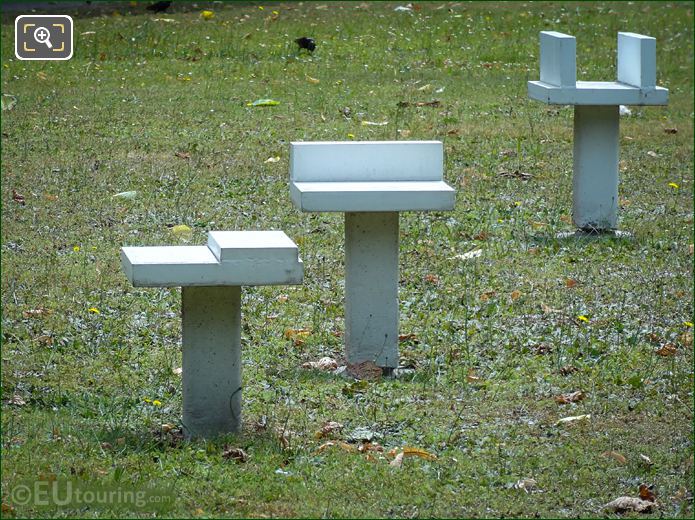 Now Alain Kirili was born in Paris in 1946, but first visited the USA when he was 19, and today he spends his time between New York, America and Paris, France, however, many of his contemporary art compositions can be found in numerous different places including other coutries such as Germany and Spain.
According to the plaque providing some information about the Grand Commandement Blanc sculptures, this was a public commission by the French State back in 1985, although, we believe that this was probably finished in 1986, which is the year state on many different websites, including the official website of Alain Kirili.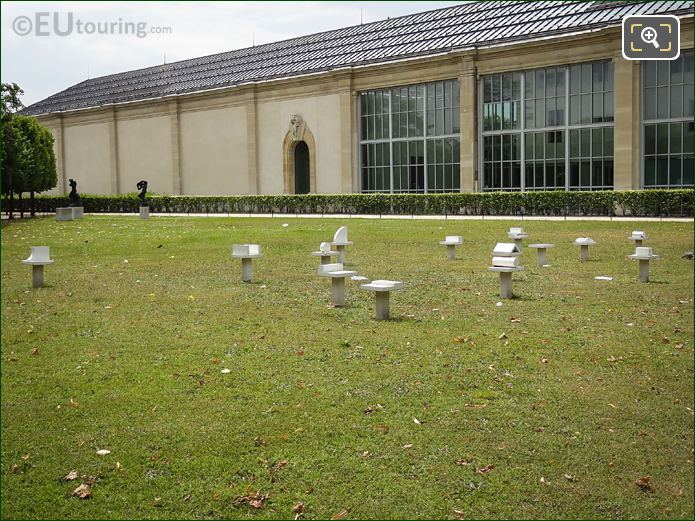 However, the Great Commandment White was only officially inaugurated within the Jardin des Tuileries on 29th June 2000 as part of the new contemporary art project set up within the gardens, and with Alain Kirili working alongside many different Jazz musicians, a gentleman playing jazz songs was present at the official inauguration in Paris.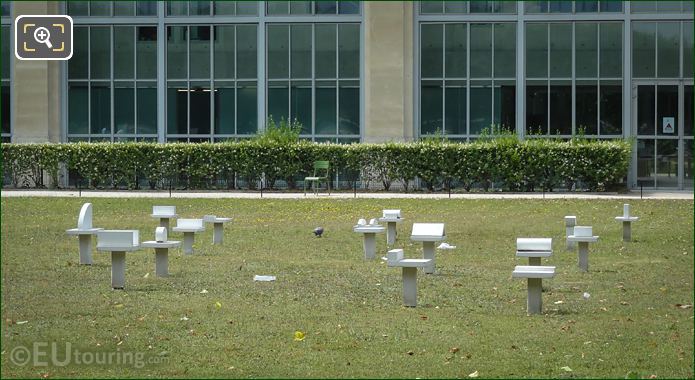 So, although the sculptures from the actual Commandment series just look like geometrical shapes, they are meant to have a specific meaning such as symbols, or fonts like you would see in hieroglyphics, although in some cases these have been referred to as old biblical writing.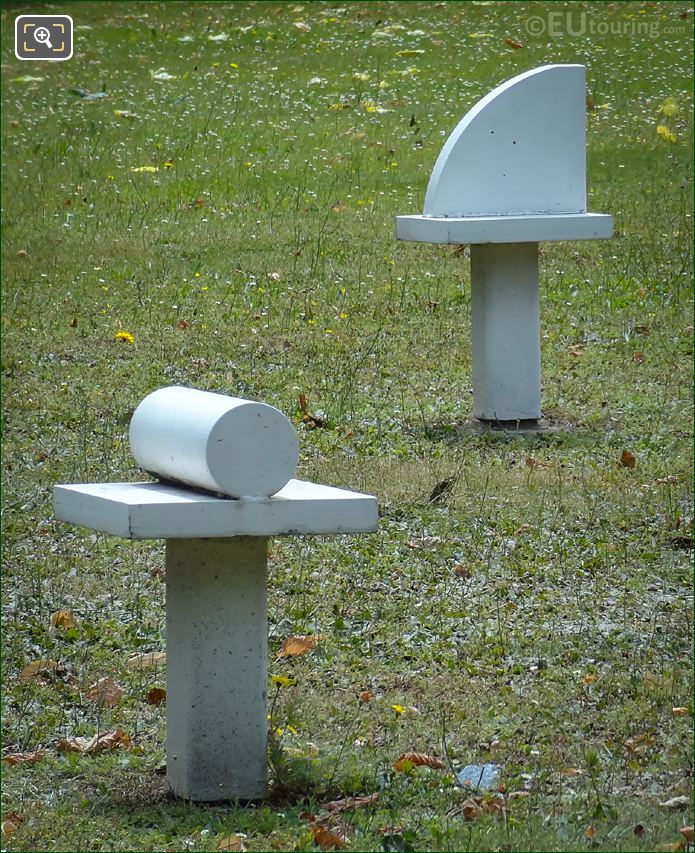 But this next close up photo shows another two of the small sculptures within the Grand Commandement Blanc composition, which became a deposit of the National funds of contemporary art in 1987, and although Alain Kirili started out sculpting with forged iron, he progressed into other materials and started painting these as well.
As we mentioned earlier, there is a plaque located on the grass next to the edge of the pathway by the Great Commandment White statues, and on this you can see that this was installed in conjunction with the Minister of Culture and Communications for Paris, and you can see the French writing stating the materials used, which was welded steel with polyurethane paint.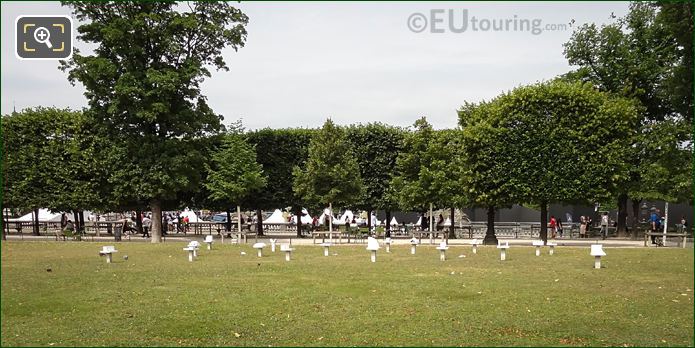 Although this is a view we took of the Grand Commandement Blanc sculpture composition looking in a north westerly direction towards the Terrasse de l'Orangerie that provides a view over the Place de la Concorde, which is home to the Luxor Obelisk with its hieroglyphs.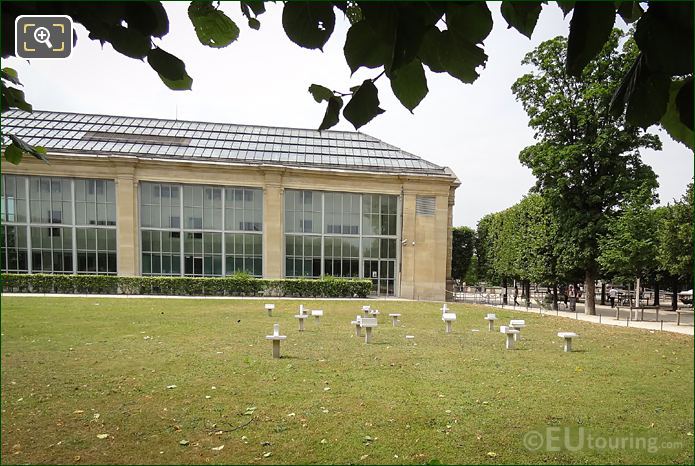 And many art historians and art critics have described the Commandement sculptures as mystical fonts and abstract alphabets that rise above the ground in varying heights, and the series was designed by the artist to provide a symbolic value of basic forms.
But here you can see another view of the Grand Commandements Blanc by Alain Kirili, and we took this photo looking in a south easterly direction along the Musee de l'Orangerie, and if you look very carefully you will see there are bronze statues in the background, which were sculpted by the famous artist Auguste Rodin.

Paris Statues - << Previous 711 712 713 714 715 716 717 718 719 720 Next >>


If you would like to use any of these photos for non commercial use we only ask that you please do include recognition to ourselves "eutouring.com", but if you are not sure with regards to usage, please contact us.