HD photographs of Reclining Figure sculpture inside Jardin des Tuileries - Page 81

We took these high definition photos showing a sculpture within the Jardin des Tuileries located in the 1st Arrondissement of Paris, which is called Reclining Figure, and this was produced by the artist Henry Moore.


Paris Statues
- << Previous 81 82 83 84 85 86 87 88 89 90 Next >>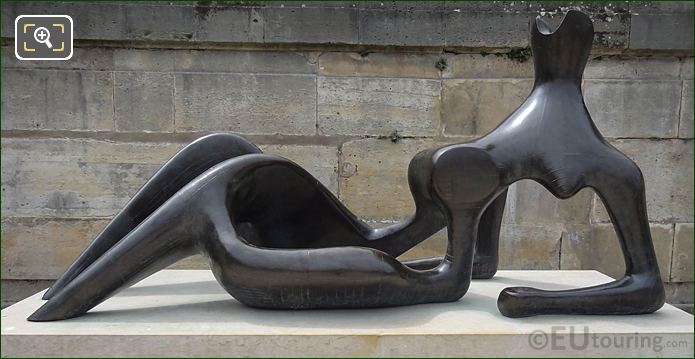 This first HD photo shows a bronze sculpture located within the Jardin des Tuileries that was a part of the project instigated by the French President Jacques Chirac to install modern sculpture within this historical garden in Paris, which is entitled Reclining Figure, and this was originally produced by English sculptor Henry Moore, whose works of art are located in many places throughout the world.
Henry Moore was the son of a coal miner born in Yorkshire, England in 1898, but his parents wanted their children to have a better future than just working within the mines, and even though he wanted to be an artist from a young age, his parents were not exactly enthusiastic, yet after serving in World War I, he was able to obtain a grant enabling him to study his passion.

From then studying in Leeds, he received a scholarship to further study in London and while there received an additional travel scholarship that led him to places such as Italy and France, and it was at this time that he became intrigued and also influenced by the Toltec and Maya cultures and the Chacmool, which are all a part of the Mesoamerican culture.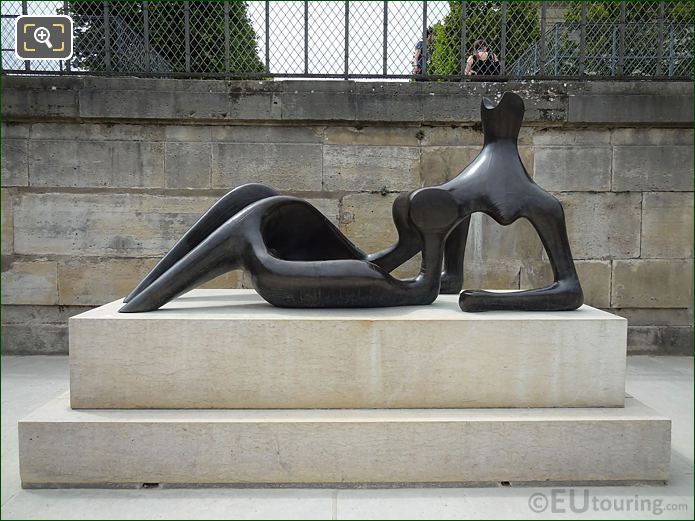 This is when Henry Moore first saw the Chac Mool at Trocadero in Paris, which had a profound influence on his work as a sculptor and where the ideas first came from for the Reclining Figure that became one of his most famous works, which was originally commissioned by the Arts Council of Great Britain for the 1951 Festival of Britain, where he started out producing sketches in 1949 before drawings in 1950.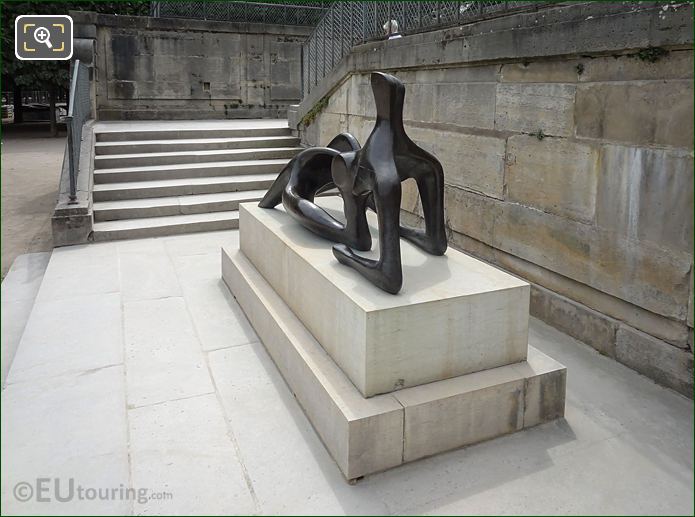 Sometimes called the Reclining Figure: Festival or Festival Reclining Figure, after Henry Moore had produced the first sketches in his studio back in 1949 followed by the preliminary drawings for the Festival of Britain, he then went on to producing maquettes, which were small scale models that were normally produced by most artists in clay, however, he preferred initially using plasticine, finding it more maliable and easier to work with as it did not dry out as quickly as clay.
After this stage, the Reclining figure was then produced as a small plaster model, followed by seven casts in bronze, which were all produced in 1950, before a larger full scale plaster model was sculpted by Henry Moore, and a BBC documentary with John Read followed the steps from the initial stages through to the final casting in bronze by the Gaskin Foundry of the full size Reclining Figure.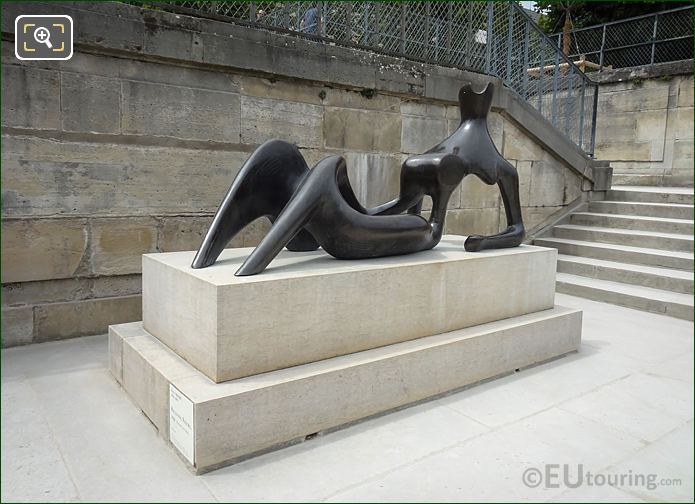 The final full size Festival Reclining Figure was cast in bronze five times, which measures over 2.2 metres in length and one of these was exhibited on the South Bank, London for the 1951 Festival of Britain, which also ran alongside an exhibition of work by Henry Moore at the Tate Gallery, with the BBC documentary also being aired at the same time.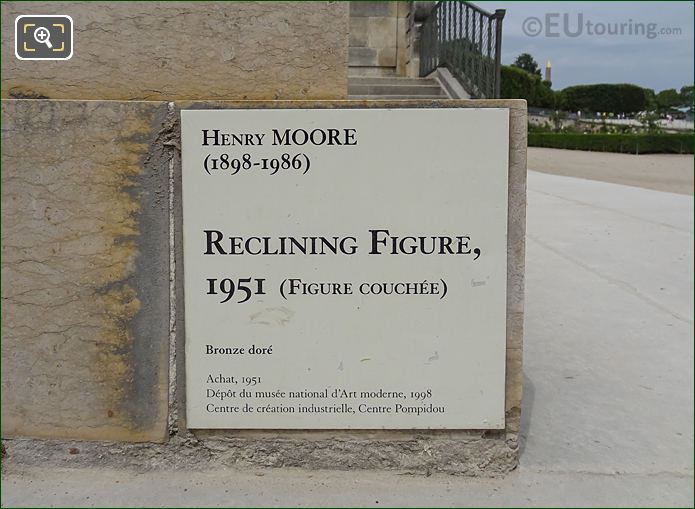 Now this photo shows the tourist information plaque relating to the Reclining Figure called Figure Couchee in French, and as you can see, it states that this was acquired by the Musee National d'Art Moderne in Paris in 1998 and is one of the five original bronze casts produced in 1951, and it became a part of the Centre de Creation Industrielle, Centre Pompidou, although it was placed within the Jardin des Tuileries, as we mentioned earlier.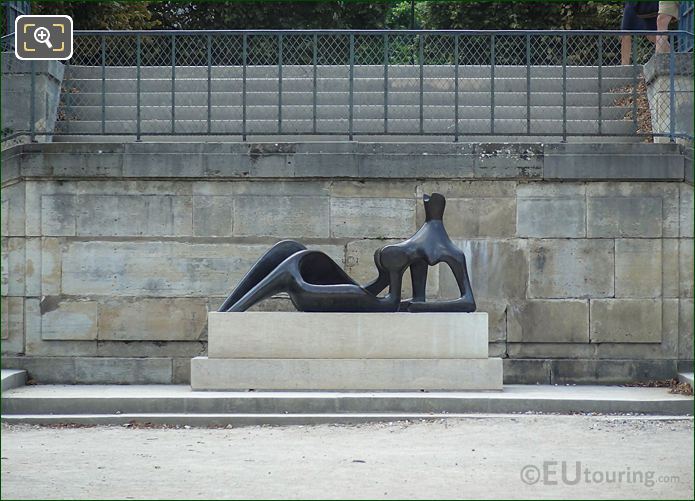 Now in this photograph you can see that the Festival Reclining Figure by Henry Moore has been positioned between the steps on either side that lead up to a terrace called the Terrasse du Bord de l'Eau within the Tuileries Gardens, which is on the side nearest the River Seine, where you can also gain access to the Musee de l'Orangerie.

Paris Statues - << Previous 81 82 83 84 85 86 87 88 89 90 Next >>


If you would like to use any of these photos for non commercial use we only ask that you please do include recognition to ourselves "eutouring.com", but if you are not sure with regards to usage, please contact us.