HD photographs of Julius Caesar statue inside Jardin des Tuileries - Page 691

Again we were at the Jardin des Tuileries in the 1st Arrondissement of Paris, when we took this high definition photo showing a statue of Julius Caesar, by Ambrogio Parisi.


Paris Statues
- << Previous 691 692 693 694 695 696 697 698 699 700 Next >>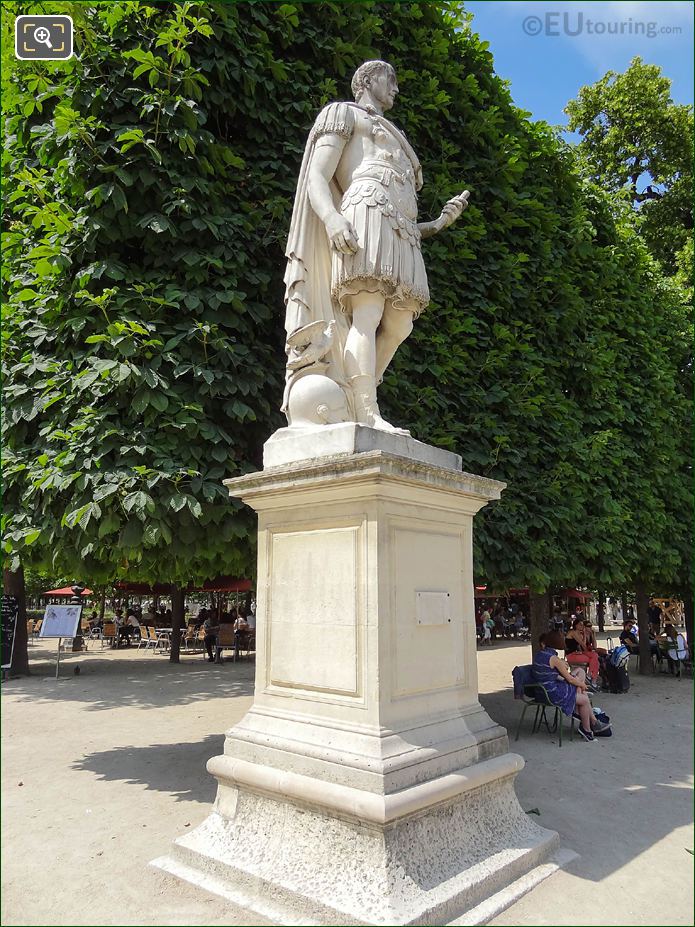 This first HD photo shows a statue of Julius Caesar, which in French is spelt Jules Cesar, and probably the most famous Roman Emperor, his full name was Gaius Julius Caesar.
You will find that there are actually two different statues of Julius Caesar within the Tuileries Gardens, but both of these were by completely different artists, so do not get confused between the two, as they were also sculpted at different times.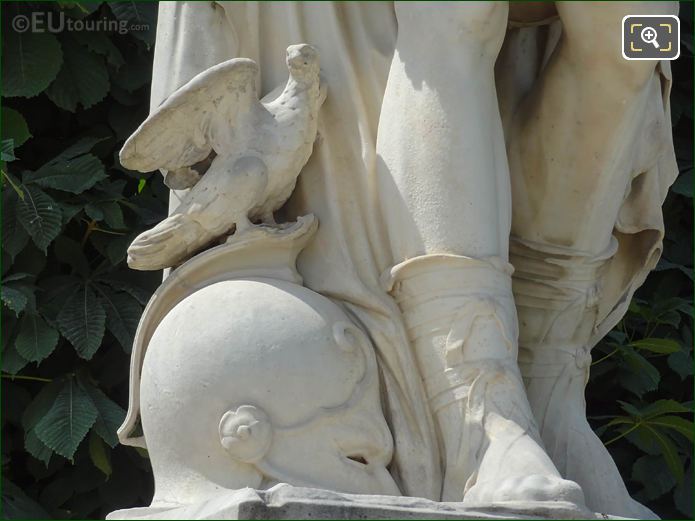 Yet this next photograph shows a close up of the bird perched on top of a helmet next to the cloak and leg of Julius Caesar, and this particular statue was based upon a very ancient statue originating from Rome.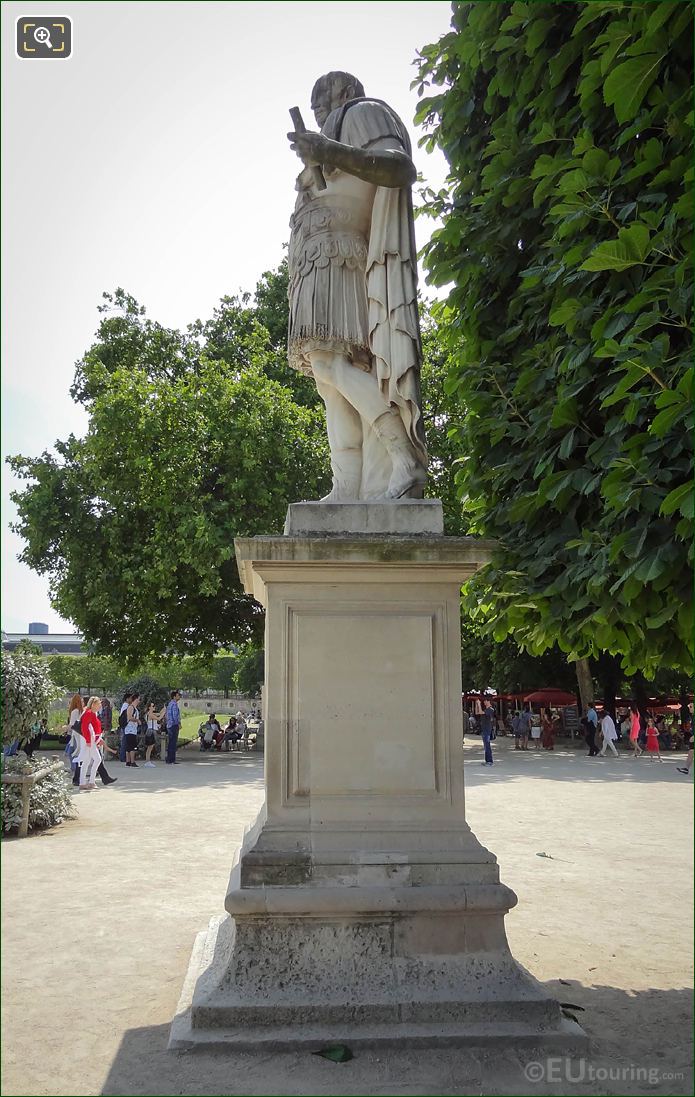 In fact, this statue is one of several in the Jardin des Tuileries that is referred to as d'apres l'antique, which translates in English to After the Antique, and it was originally produced in marble between the years 1688 and 1694.
This particular one was sculpted by Ambrogio Parisi who was born in approximately 1676, although we have found no records stating an exact year, and unfortunately there is very little information regarding this artist, which means that even his year of death varies depending upon what sources you read.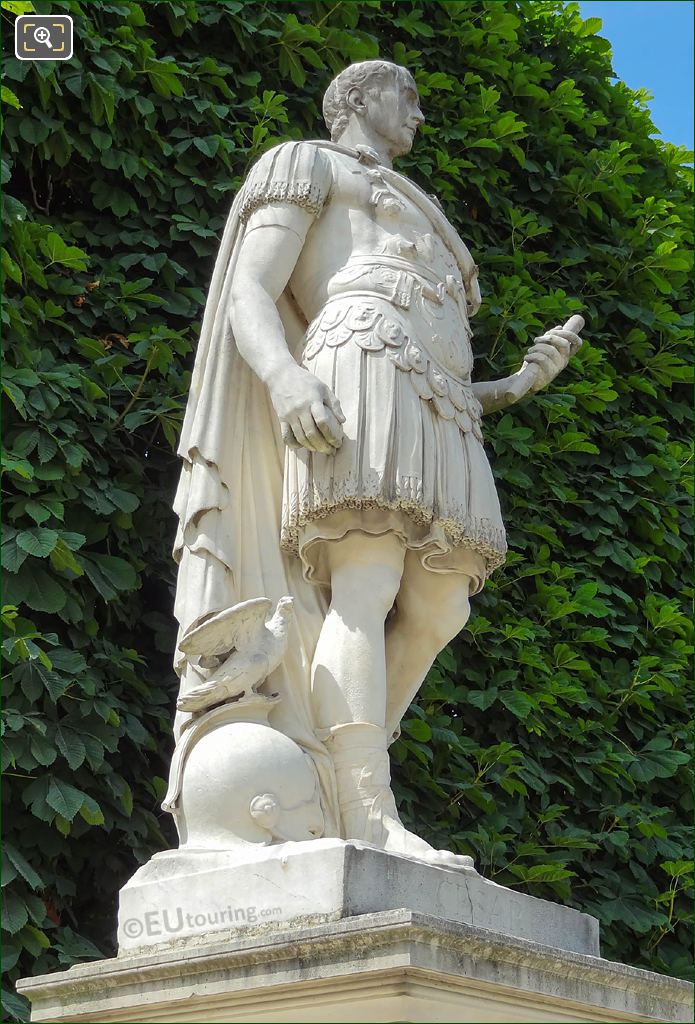 However, according to the Musee du Louvre, he passed away in Rome in 1719, which tallies with the fact that Ambrogio Parisi also produced a statue of Saint Barbara for the Church of Saint Barbara of Librai, Rome.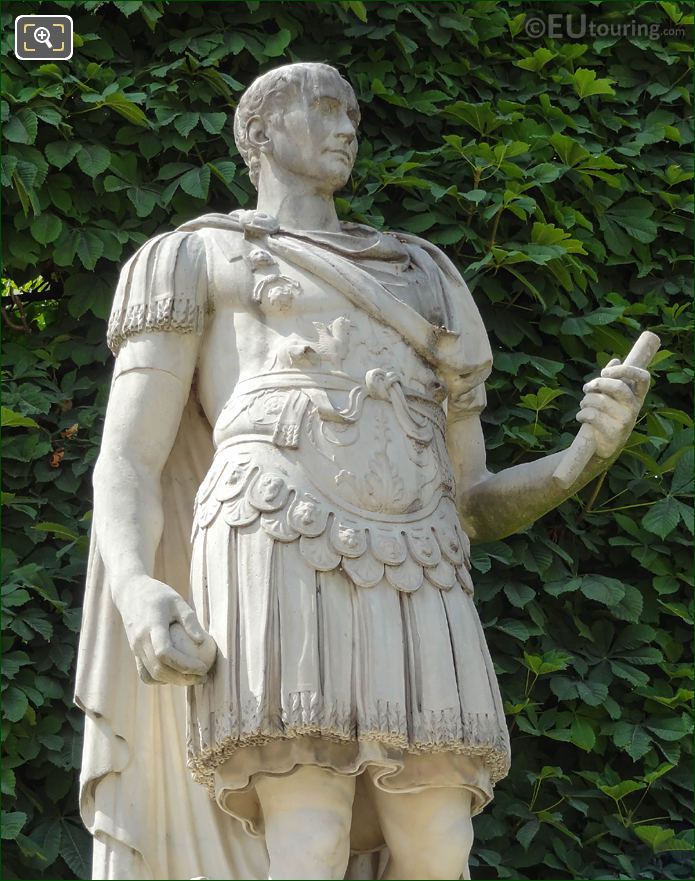 But this photo shows the statue of Julius Caesar with either a scroll or a baton in his left hand, and what almost looks like a rock in his right hand, and as you can see, he is wearing traditional style armour clothing, typical of how Roman warriors are often portrayed.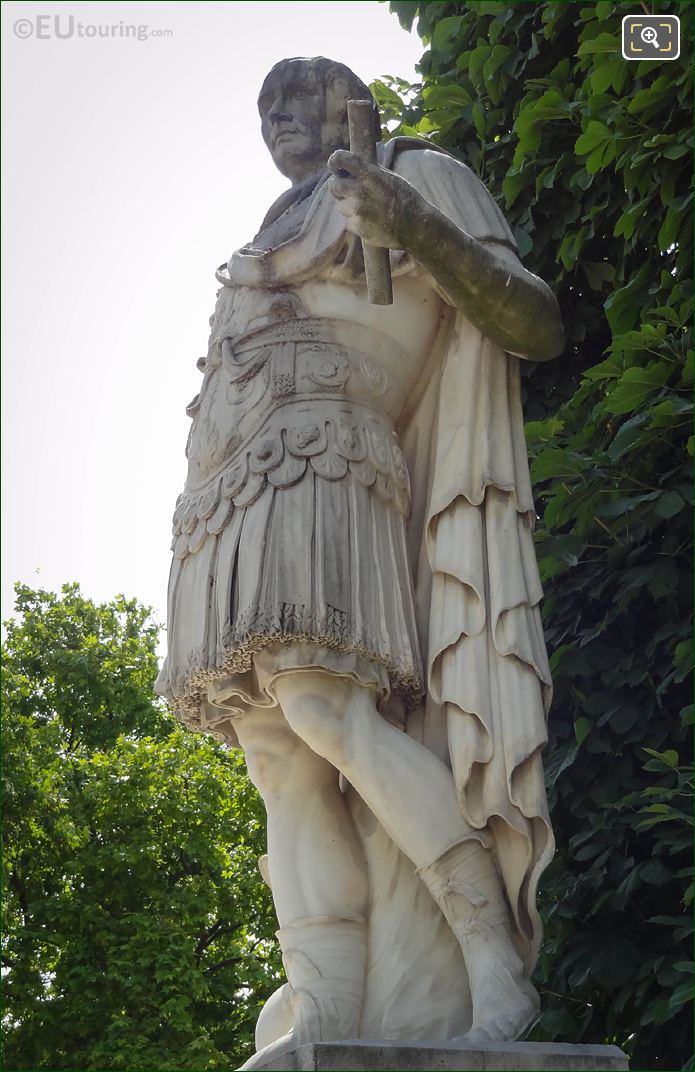 Now as we mentioned before, Julius Caesar is probably the most famous Roman Emperor, who was a Roman dictator of the 1st century BC born in around 100 BC and died in 44 BC, but he was also an author of Latin prose, and wrote about his military campaigns, which is where much of the history of him comes from.
So you will find that this particular statue of Julius Caesar, or Jules Cesar in French, was placed within the Jardin des Tuileries in 1800, but many sources state that the one you can see today is a cast or moulding, rather than the original marble.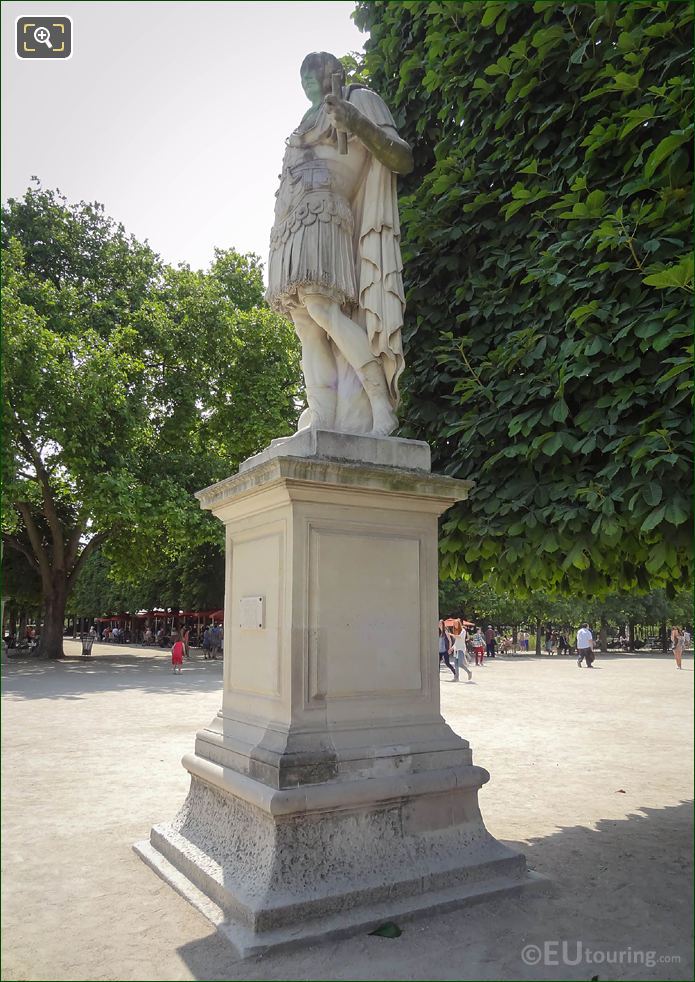 And this does actually make sense, when some of the other Apres l'Antique statues have been preserved within the famous tourist attraction in Paris of the Musee du Louvre, which is situated at the eastern end of the Tuileries Gardens.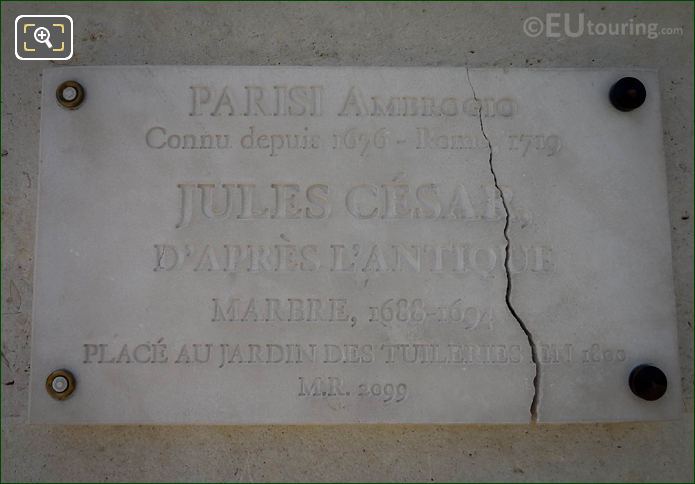 Yet this photo shows a close up of the Paris tourist information plaque, which is located on the pedestal base of the Julius Caesar statue and as you can see, right at the bottom it provides an inventory number, which is MR 2099, however like some other statues do, it does not state Moulage, which is the French word for cast.
Although in this last high definition photo you can see the location of the statue, which is in the Grand Carre area of the Jardin des Tuileries right next to the Grand Allee that provides a perspective all the way down to the Luxor Obelisk, which is another monument and tourist attraction that you can see in the distance located within the Place de la Concorde.

Paris Statues - << Previous 691 692 693 694 695 696 697 698 699 700 Next >>


If you would like to use any of these photos for non commercial use we only ask that you please do include recognition to ourselves "eutouring.com", but if you are not sure with regards to usage, please contact us.