HD photographs of LHS pediment sculpture on Aile de Flore - Page 749
Again we were at the Musee du Louvre in the 1st Arrondissement of Paris, but this time looking at the Aile de Flore, and took these high definition photos showing a pediment sculpted by Louis Merley.


[ Map of Paris Statues ]
<<
Previous
736
737
738
739
740
741
742
743
744
745
746
747
748
749
750
Next
>>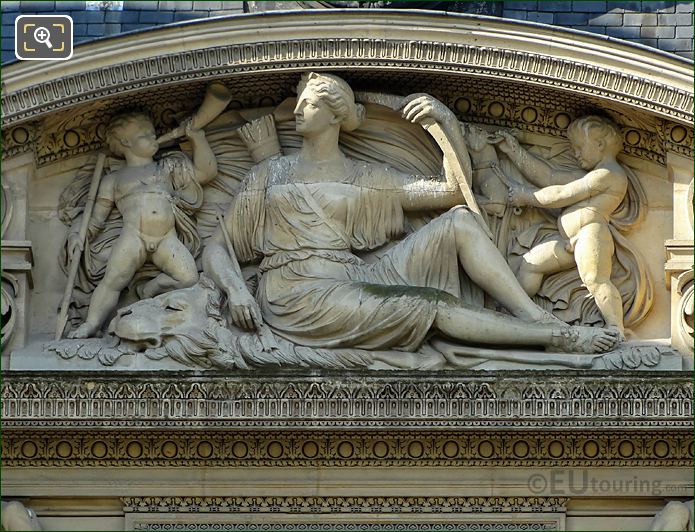 This first HD photo shows a close up of the Pediment, which is referred to as a Fronton in French, and although normally all of these bas relief sculptures have a specific theme, unfortunately we have been unable to find out the name of this particular one.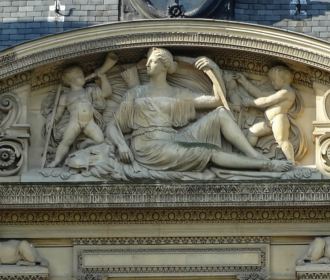 But here you can see the entire Pediment located by the roof line of the Aile de Flore, and this was produced by Louis Merley who was born in 1815 to a family of gunsmiths and weapons engravers, deciding to follow in the family footsteps.

Therefore, Louis Merley became an engraver and medalist, which is what he is most renowned for, with some of his minted coins designs being very rare, although he also spent some time studying under David d'Angers, so he did also produce sculptures, including this one for the famous tourist attraction of The Louvre Museum.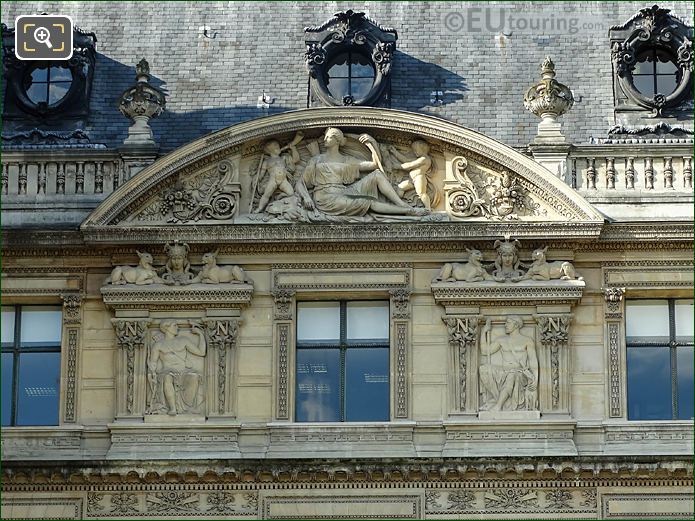 Yet this photograph shows the Pediment at the top of this wing with two additional bas relief sculptures below, and when you are looking at the Aile de Flore from the courtyard of The Louvre called the Cour du Carrousel, you will see this on the far left hand side, which is next to the Pavillon des Etats.




Related information


- Photos of Musee du Louvre
- Musee du Louvre
- Start of the Louvre museum