Musee en Herbe Museum in Paris

The Musee en Herbe is a completely different type of museum that is mainly dedicated to children in order to provide them access to art and culture in a fun way, so that they can start to discover the rich culture that Paris has to offer.


A bit of history

An idea was born well over thirty years ago that would allow children to have fun while learning about art and culture, and the Musee en Herbe was set up by Sylvie Girardet, Claire Merleau-Ponty and Anne Tardy at a zoo in Paris back in 1975.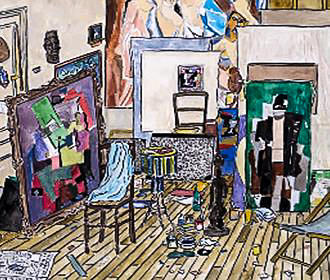 This was supported by the Vocational Foundation and also gets support from the city of Paris in order to play host to different exhibitions based on artistic themes, along with games and workshops for children and the whole family.

Then from 1986 through to 1994, the Musee en Herbe were located at a cultural centre in the 18th Arrondissement of Paris, however, by 2008 this museum in Paris had moved to a completely different location in the heart of the city in the 1st Arrondissement, which is the area of Paris where it remains today.

Since its move in 2008, the exhibitions have been even more incredible and these have included Andy Warhol, the surrealist artist Salvador Dali and the Hieroglyphics of Keith Haring, all still with the same mission of a form of teaching based on games, humour, sensitivity, curiosity and creativity.


About the Musee en Herbe

So, with a bit of disrespect, yet plenty of fun, the exhibition up until March 2013 was called Vasarely, You in the Eye and Op! This was dedicated to Victor Vasarely, who was a prolific artist specialising in kinetic effects and a master of optical art, along with being a great advertising illustrator, and he was classed as the father of Op art with some of the very first op art pieces produced as early as 1930.
The Op art of Victor Vasarely had not been exposed to Parisians or tourists on holiday in Paris for over twenty years, and there were actually over 70 different original works of art on display, plus there was an interactive course for anyone from aged 3 to 93 can enjoy.

There are different types of visits and workshops available, and there different exhibitions held each year such as one in 2018 that was based upon an exhibition-investigation by Damian Elwes called Workshops with a magnifying glass.

From Monet to Ai WeiWei was a workshop and exhibition where you could discover 19th century artists to those of today, including original works by famous artists such as Pablo Picasso through to utilising virtual reality helmets, seeing a reconstruction of Frida Kahlo's workshop and so on.

So whenever you decide to visit the Musee en Herbe, you can be assured that they will still have the same concept of introducing children to art and culture in a fun way, but also adults who want to discover more, that are not already familiar with the artist scene.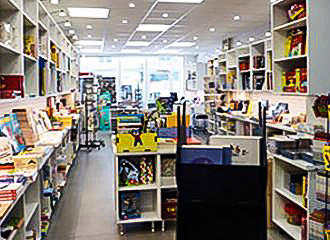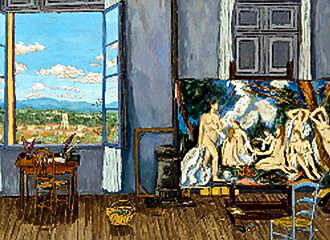 Different visits and workshops at the Musee en Herbe

When it comes to visits, the first is called the Baby Viz'Ites, which are designed for children between the ages of two and a half and under five that last 30 minutes. These are conducted at 10:30am or 1:30pm and are a cost of around €6 per child, but free to an adult accompanying them.

The second is called the Viz'Ites Where Children are the Heroes and these are available for children of five years and over and last 1 hour. The Musee en Herbe conducts these at 11am, 2:30pm and 4pm and these are approximately €10 per child and €6 for an accompanying adult.

Another type of visit at the Musee en Herbe Museum is called an Z'Atelier and you have the Maxi Z'Atelier for children aged over 5 that focuses on a work by the artist of the current exhibition. But there is also the Z'Atelier Parents conducted during school holidays, which is run during the same times as a children's workshop and these are around €10 per person for one hour just for the workshop, or approximately €16 for the workshop and guided tour.

Adult Viz'Ites are open to adults without children and a guided tour lasting one hour is conducted at either 5pm or 6pm every day of the week and is a cost of €10 as of 2018.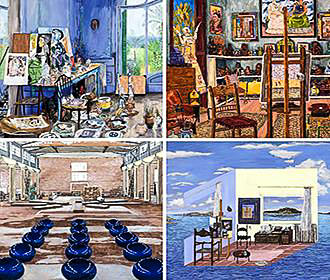 However, the Musee en Herbe also have what is known as the Vasa-Tea with a guided tour and tea tasting available on a Monday and Thursday at 3pm and the Vasa-Chin, which is a another guided tour with surprise drink that is available on a Thursday at 5:30pm, 6:30pm and 7:30pm for the same cost as above.


Visiting the Musee en Herbe Museum in Paris

The Musee en Herbe museum is open every day of the week from 10am to 7pm, yet there is a late opening on a Thursday evening until 9pm, however, they do close for the major national French holidays, such as 25th December and 1st May and sometimes the holiday day prior like on 24th December.

However, we would like to point out that for any kind of visit, guided tour or workshop, you do have to make a reservation in advance via telephone, and it is essential to be booked at least two days prior to your intended visit.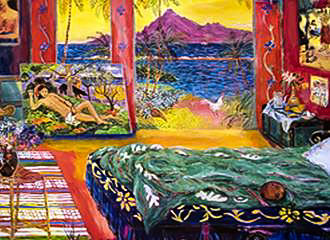 Access to the Musee en Herbe

As we mentioned earlier, this museum has moved and is now located in the 1st Arrondissement of Paris in between Les Halles and the River Seine, but very close to the famous Musee du Louvre, and you will find that the Louvre - Rivoli stop serving line 1 is the closest Metro station.

Alternatively, you have the Les Halles stop serving line 4 and here you there is an RER train station called the Chatelet - Les Halles, which serves the RER A, B and D lines, yet you could also utilise the Metro Station called the Chatelet stop that serves lines 1, 4, 7, 11 and 14 or the Pont Neuf stop serving line 7.

Another option of public transport in Paris are the Buses and the lines 21, 24, 27, 58, 67, 69, 72, 74, 75, 76, 81 and 85 along with the Noctilien Night Bus Service via lines N11, N13, N14, N15, N16, N24 and N144 will all get you within walking distance of the Musee en Herbe museum and numerous other tourist attractions.