French holidays and National holidays in France

Every country has National Holidays and there will be different celebrations at different times of the year depending on what country you are going to be visiting, but this does mean that you may be able to see some fabulous festivals.

Public holidays in France are known as Jours Feries and below we have listed the standard National French Holidays, including some of the more obvious ones, but have also listed some of the French holidays you may not know.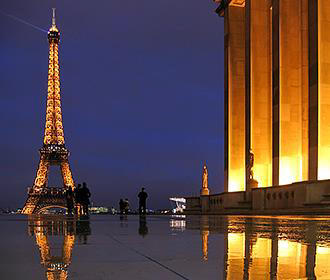 January
* To start with you have 1st January, or New Years Day.

1st January 2018
1st January 2019
1st January 2020
1st January 2021
1st January 2022
1st January 2023


February
* Valentines Day

Which in French is known as Saint Valentin is not a national holiday, but it is recognised within France and many other countries in Europe, where special meals and celebrations are often laid on for this day that is recognised as one for romance and lovers.

14th February 2018
14th February 2019
14th February 2020
14th February 2021
14th February 2022
14th February 2023
March / April
* Saint Patrick

This is a religious festival that has become an official christian feast day held in March, which is celebrated in places such as Ireland and other catholic countries including France.

17th March 2018
17th March 2019
17th March 2020
17th March 2021
17th March 2022
17th March 2023


* The next is Easter weekend

This normally occurs in the month of March or April but there is only one region in France that celebrates Good Friday, which is the Alsace region, which of course is completely different to the UK where both the Friday and the Monday are always public holidays. However, Easter Monday is a holiday throughout France.

2nd April 2018
22nd April 2019
13th April 2020
5th April 2021
18th April 2022
10th April 2023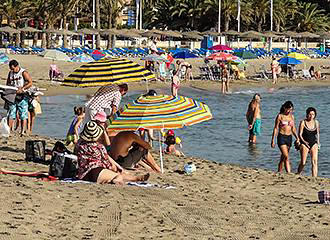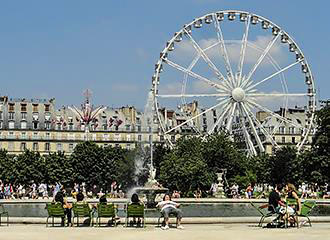 May
* The next we know as May Day

Now in France it is called Labour Day or Fete du Travail, but it is always on the 1st and not necessarily a Bank Holiday Monday like the UK.

1st May 2018
1st May 2019
1st May 2020
1st May 2021
1st May 2022
1st May 2023


* Then you have the Victory Day

This is in remembrance of the Armistice in World War II on that day in 1945 when Charles de Gaulle declared the end of the war and pronounced the freedom of France from Nazi oppression, however it was not until the 1950s that this day became a national holiday, as before that the major celebrations took place on armistice Day in November.

8th May 2018
8th May 2019
8th May 2020
8th May 2021
8th May 2022
8th May 2023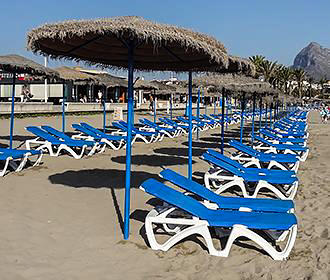 * Ascension Day, or Ascension Thursday as it is also known

This is always held on a Thursday on the 40th day after Easter and varies each year depending upon when Easter falls.

10th May 2018
30th May 2019
21st May 2020
13th May 2021
26th May 2022
18th May 2023


* White Monday or Pentecost Monday

A national holiday celebrated in most European countries and always falls on the Monday after the Pentecost and because it is related to Easter, just like the Ascension Day, it changes each year.

21st May 2018
10th June 2019
1st June 2020
24th May 2021
6th June 2022
29th May 2023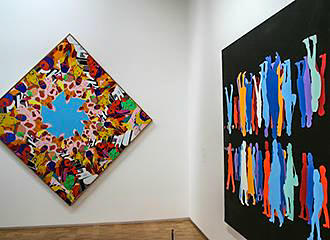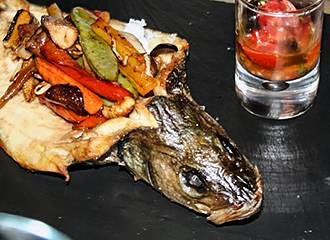 June
* Fete de la Musique

There is a musical festival celebrated in numerous countries throughout the world that was first started in Paris, and known as the fete de la Musique, this is an event held on the same day each year, with the emphasis being on people being able to enjoy numerous forms of different music events.

21st June 2018
21st June 2019
21st June 2020
21st June 2021
21st June 2022
21st June 2023


July
* Bastille Day or National Day

You then have National Day, but in French it is known as La Fete Nationale or Le Quatorze Juillet, but many will known this day as Bastille Day and on this particular day many celebrations are held all over France and especially within major cities. Yet the most phenomenal has got to be Paris, where there is even a spectacular fireworks display conducted at the Eiffel Tower, which of course is the most well known landmark in Paris, France, but this day is recognised as the anniversary of the Storming of the Bastille, which was the prison located at the Bastille Square in Paris.

14th July 2018
14th July 2019
14th July 2020
14th July 2021
14th July 2022
14th July 2023


August
* Assumption Day, or Feast of Assumption

This is a Public holiday in many different countries, especially those that have a Roman Catholic influence such as France, Belgium, Italy, Greece and Spain. You will find that most countries hold spectacular processions and many different festivities including fireworks, etc.

15th August 2018
15th August 2019
15th August 2020
15th August 2021
15th August 2022
15th August 2023


November
* All Saints day

There is another National French holiday on All Saints day, which in France can also be called Toussaint and is a Christian holiday celebrated to feast for the saints

1st November 2018
1st November 2019
1st November 2020
1st November 2021
1st November 2022
1st November 2023


* All Souls Day

Yet the day after, even though this is not a national holiday, this is known as the All Souls Day where people pray for those departed souls, and in many towns you will still find celebrations and often local businesses closed

2nd November 2018
2nd November 2019
2nd November 2020
2nd November 2021
2nd November 2022
2nd November 2023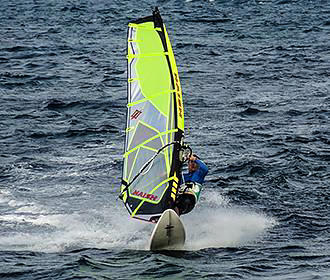 * Armistice day or Remembrance Day

Armistice day is also known as Remembrance Day and in France this is celebrated on 11th November no matter what day this falls on, whereas in the UK we think of it more as Remembrance Sunday. Across France there are many military parades and ceremonies such as in the Normandy region due to the D-Day landing beaches and the many memorials and war veterans come from far and wide to attend these celebrations, and in Paris at the Arc de Triomphe there is a major parade and a ceremony with wreaths laid at the Tomb of the Unknown Soldier. This day is to commemorate the armistice treaty signed by Allies during World War I at the 11th hour on the 11th day of the 11 month in 1918, which marked the end of World War I and you will experience a two minute silence in memory of those who died for their country, conducted at 11am.

11th November 2018
11th November 2019
11th November 2020
11th November 2021
11th November 2022
11th November 2023


December
* Christmas Day

The last, but definitely not least, is Christmas, although we would like to point out that many places in Europe do celebrate their Christmas on what we in the UK class as Christmas Eve.

24th December 2018
24th December 2019
24th December 2020
24th December 2021
24th December 2022
24th December 2023

So, this can get a little confusing, because many places in France and throughout Europe will be closed on 24th December as well as the 25th December, which is the traditional Christmas Day in the UK.

25th December 2018
25th December 2019
25th December 2020
25th December 2021
25th December 2022
25th December 2023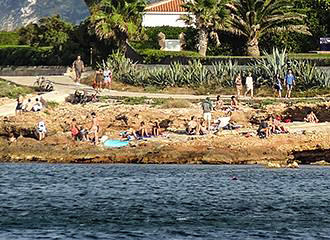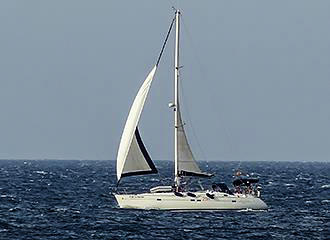 * St Stephens Day

But, there is also Boxing day, which is also known as St Stephens Day and although this is not an official National French holiday, it is still widely celebrated in France and Europe and therefore many businesses will still close on this day. Yet incredibly, this particular day has different meanings depending upon the country and for some it is still remembered as the day that gifts were given to servants for their work throughout the year or where people would go door to door asking for donations, and yet today it more related to visiting friends or holding a party.

26th December 2018
26th December 2019
26th December 2020
26th December 2021
26th December 2022
26th December 2023


* New Year's Eve

This is only classed as an observance and not a National Holiday, yet virtually all European countries conduct celebrations to see the New Year in, meaning that many places will be shut entirely, or businesses closing early.

31st December 2018
31st December 2019
31st December 2020
31st December 2021
31st December 2022
31st December 2023

Now there are a couple of additional points we would like to mention..

When a public holiday falls on a Sunday, in the UK you still get the Monday as the holiday, however, the majority of European countries such as France do not do this, although in some of the smaller towns and villages everything will still shut for street market style celebrations.

However, it is also important to note that virtually all shops and even petrol stations will be closed on National holidays throughout Europe unless you are travelling along the autoroutes or toll roads in France.

So when you are thinking about taking a holiday in Paris, or anywhere in France for that matter, then it is wise to check if there are any festivals, National Holidays or Heritage Days that you may encounter.


Festivals and events in France

In addition to the National French holidays and main festival days, there are specific events that are held each year at set times in different regions of France, which means that almost everything will be shut at that time.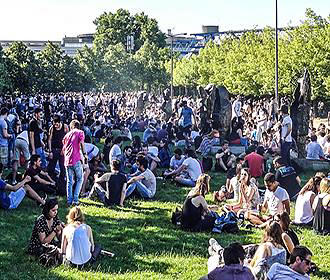 To give some examples, you have the ham fair in Bayonne within the Aquitaine region, a classical music festival is held in the Ile de France region, an agricultural festival is held in Arras in the Nord Pas de Calais Region and a festival celebrating the middle ages is held in the Languedoc Roussillon region.

Many festivals, or fetes as they are called in French, are held from the end of May to the end of September when the weather is better for outdoor activities and the Fete de la Musique is a popular music festival that is held throughout France in the June of each year. Wine festivals are also held at specific times within the wine growing regions of France such as Bordeaux or Burgundy.

There are of course many other festivals and traditional fetes that occur throughout France each year, with some of them even dating back to the 1800s, so it is always worth checking if there are any celebrations that will be happening whilst you are on holiday in France.

There are also many different events organised at specific times of the year, just like the Christmas markets at places such as Strasbourg in the Alsace region or the Paris Plage during August, which is a beach area that is set up with activities, a true beach and swimming, for those of you in the capital city of France in the height of summer.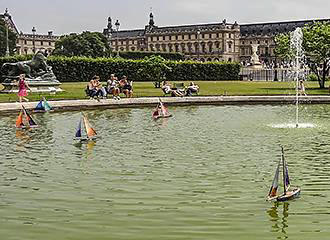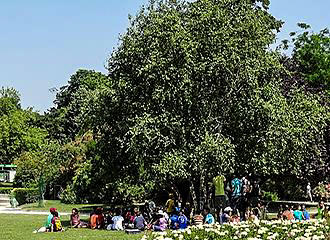 We would also like to mention that many European countries like Spain and France often have a summer break that coincides with the school holidays and many places will actually close for a minimum of two weeks during the month of August. This means that many factories and small family run businesses will close during this time, but it also means that even garages that do repairs, some restaurants and even certain hotels, etc will also be closed including in some of the major cities such as Paris.

Also, when it comes to any holiday or festivals you will find that most petrol stations will be closed, so if you are driving in France, do make sure that you have a chip and pin card that will be accepted at an automated pump if you need to fill up, otherwise you will end up being rather stuck!

But putting these points to one side, being able to experience some of the different festivals throughout France or events that take place, just like the Paris Plage in Paris or the Tour de France famous cycle race, are an experience you will never forget and can make your holiday even more enjoyable.