Healthcare in Paris and France

When you are on holiday in Paris or anywhere else in France you are entitled to state provided healthcare, which is provided as though you were a French citizen and will either be free or at a reduced cost.

However, this is providing that you have the existing European Health Insurance Card, or EHIC for short, or the new card called the UK Global Health Insurance Card (GHIC), which came into effect after Brexit in January 2021 and will replace the EHIC when it expires, and this card is free for any UK citizen to obtain.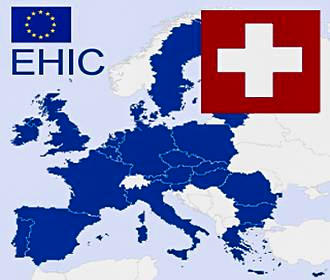 ---
When you are getting ready for your holiday in Paris or another part of France, do make sure that you have your GHIC card and it is valid, but also remember to take out travel insurance, as there are still certain exclusions of things that are not covered with the card such as being air lifted to safety.

It is also very important to make sure that you are treated by someone who is a state registered healthcare professional, as private treatment is not covered. This is extremely important to check, especially if you are staying at a hotel in Paris, or have a tour guide or you go through a tour operator, as many will direct you to private practices rather than state registered ones.


How to obtain information or call in emergencies

If you have a medical emergency whilst you are in France then you can call 15, which is the recognised number for any medical emergency in France, however, this country is also a part of the standardised Emergency Number of 112.

The Centre des Liaisons Europeennes et Internationales de Securite Sociale, which is known as CLEISS for short will be able to provide you with healthcare information and they can be contacted via telephone on +33 (0) 1 45 26 33 41, or via post at: Centre des Liaisons Europeennes et Internationales de Securite Sociale, 11 Rue de la Tour des Dames, 75436 Paris Cedex 09.
Information can also be obtained from the Caisse Primaire D'Assurance Maladie or CPAM office, for the local area where you are staying in France.

And there is also an English speaking French health insurance helpline that you contact which is available on a Monday to Friday from 9am through to 6pm French time, which is 1 hour in front of the UK time. With English speaking operators you can call on 0811 36 36 46 from any fixed line in France at approximately €0.06 per minute or 0033 811 36 36 46 from the UK or via a mobile etc, but the cost will depend upon what type of service you have for telephoning abroad.


Some key words you should know for healthcare in France

There are a few words that you may need to remember in French, or perhaps even make a note of and keep them handy.

The first is the fact that your EHIC or GHIC card is known as a Carte Vitale in French.

If you are asked to pay towards costs, which we will cover in a bit, then you need to make sure that a Treatment Form is completed and in French this treatment form is called a Feuille de Soins.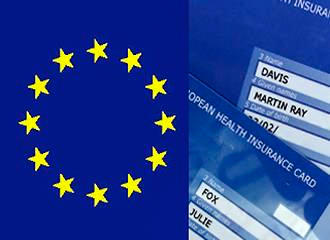 ---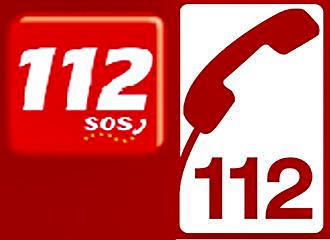 The State Healthcare Provider in France is known as Conventionne

Now to follow are some basic translations from English to French or explanations, but will help you out if you have to speak with someone or get the attention of someone very quickly while you are on holiday in France..

- Emergency - is known as Urgence in French
- Help - in an emergency this word is Secours or if you just need assistance this is Aide
- Accident - this is actually the same in French
- Crash - is Collision in French
- Ambulance - this is exactly the same and even spelt the same way
- Watch out - this is very logical as this is Attention in French
- Avoir - this is what you have or need, so for example I have a …. Or I need a
- Immediately is Immediatement in French
- Heart Attack is Crise Cardiaque
- Asthmatic is Asthmatique
- Diabetic is Diabetique

However, if you do not have an emergency, then Pharmacists are also trained to give medical advice, which can be a better option for those non emergency conditions such as mosquito bites or something else.


Costs of treatment with an EHIC or new GHIC medical card

If you do get treatment in Paris or France then you will be asked to pay for this up front for any medical costs involved, and as we mentioned before, ensure that either the Doctor or Dentist is registered with the state healthcare provider of France, which is called the Conventionne.


Practitioners can come under two different categories..

The first is Secteur 1: Which is where the practitioners only charge the official social security rate.

The second is Secteur 2: Which is where a practitioner will charge an additional fee on top of the official social security rate and the practitioner is able to set his own rates and fees.

But if you do not check properly and see a practitioner from the Private sector, you will end up with a very large bill to pay and no way of being able to claim anything back, as you must always pay the Doctor or Dentist up front for any fees due.

They will fill out a treatment form, which in French is called a Feuille de Soins along with a prescription if necessary, and this form is required in order to obtain any type of refund that you may be entitled to.

You should be able to claim back around 70 percent of the general standard treatment costs at a Dentist or Doctors, and although this is not refundable whilst you are in France, you can put in a claim when you are back in the UK.

As of 2021 the standard rate for a consultation with a General Practitioner is €25 and a consultation with a specialist is €26 and if you do get a prescription, make sure that you take this to a pharmacy that is working within the French healthcare system, as again this is required to even obtain some kind of reimbursement.

However, we would like to point out that the level of reimbursement applicable to prescriptions will vary from around 15 percent up to the full cost, but there are some medicines that you cannot claim any money back on what so ever.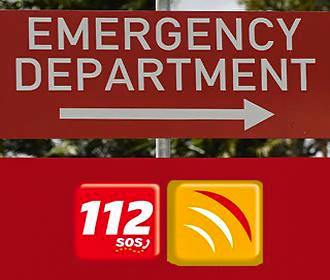 ---
Ambulances in Paris and France

A doctor is the person that has to confirm you really do need an ambulance, so if something is not too severe then you may want to use a light medical vehicle for your trip to or from the hospital, which is known in French as a Vehicule Sanitaire Leger or VSL for short.

Also there is a fee to pay if an ambulance is required and a far higher fee is applicable if you require an air ambulance, however, as with most countries, the air ambulance is not always available and is also only utilised in medical emergencies.


Hospital treatment in France and Paris

You must remember that if you are admitted to hospital the first thing you must do is provide your UK Global Health Insurance Card, known in short as the GHIC, which will then ensure that you only have to pay the patient contribution costs and not any other costs that can mount up considerably.

As a general rule, you will normally have to pay around 20 percent towards the cost of your treatment, which is known as a co-payment, although in some circumstances this is not the case and it is free.

When you are on holiday in Paris, if you are admitted into hospital and have to stay overnight, you will have to pay a daily charge, which as of 2021 is €20 per day.

But if you have to have any major medical treatment, then there is an additional charge of €24 a day, which is a flat rate contribution on top of the standard daily charge or the 20 percent co-payment.

And as with a lot of the charges, these have to be paid up front and they are not always refundable within France, however, you may be able to get reimbursement of some or all of the costs once you are back in the UK.

So if you do need to make a claim upon your return to the UK, then you would need to contact the Overseas Healthcare Team on telephone number 0191 218 1999 on a Monday to Friday from 8am through to 5pm GMT time.

Yet do not forget that travel insurance is also very important when on holiday, and will cover even more than what the GHIC medical card does and no matter what way you wish to claim any expenses, you will need to keep hold of all documentation, receipts, etc as proof of your costs.

But putting all this to one side, in most cases you will probably never have to worry about hospitals or any medical care whilst you are on holiday in France, yet it is always good to be prepared in the case of an emergency and we wish you happy holidays.