Tourist information on Burgundy Region

Burgundy, which in French is spelt Bourgogne is a very historical region of France with a slow pace of life and a fascinating history that is often referred to as the area of fine art and living and most people will have heard of the region due to the famous French wines they produce.

However, there is far more you can discover on a family camping holiday in Burgundy like its landscape of gently rolling hills that are made from granite and limestone, through to vineyards, the oak and pine forests and the Canal de Bourgogne that took over two centuries to be completed and stretches for more than 250km. Plus there are numerous hamlets and small villages, along with traditional markets with fresh produce in abundance from the fertile farmlands.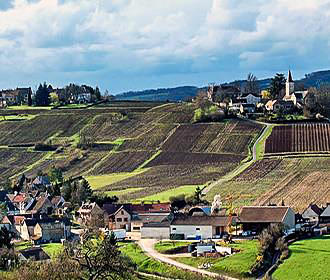 Information, Tourist attractions and places to visit in the Burgundy Region France

To the North you have the capital city of Paris in the Ile de France region, North-East is Champagne Ardenne, to the East is Franche Comte, to the South of the Burgundy region you have the Rhone Alpes and Auvergne and to the West you have the famous River Loire and the Centre region with its French chateaux.

Now we are sure that you have heard of Dijon mustard, and yes, you have guessed it, this famous accompaniment is produced in the area around the historical city of Dijon, which is also the capital city of Burgundy.
But this is just the tip of the iceberg so to speak, as gastronomy is in abundance within Burgundy from its regional cheeses through to Burgundy truffles and aniseed drops. Perhaps you wish to try the famous Charolais beef and a regional speciality called Beouf Bourguignon or the special Oulet de Bresse chicken and for desserts.. Well, anyone with a sweet tooth will be in their element in this region, what with chocolate, the Gougeres that are moist almond and raisin cakes, Negus, that is like a chocolate fudge and Maconnais that is a cake made with meringue and has a butter-cream filling.

Now when it comes to wines, there are many different varieties to choose from including the Grands Crus, through to the very well know Chablis and any wine connoisseur will know what is good to pair with what type of French food.

However, there are numerous courses and places to visit where you can get learn more and become more of a wine connoisseur yourself, plus if you follow the Route des Grands Vins, not only can you visit many chateaux with their vinyards, cellars and wine tasting sessions, there are also the Romanesque churches and quaint villages you will pass on the way.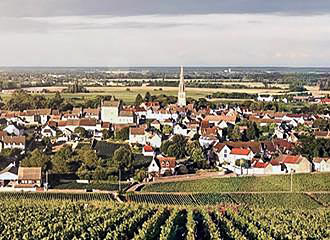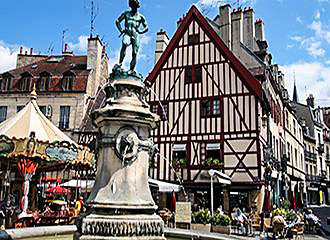 Now, lets take a look at some of the activities on offer.. Horse riding, cycling and walking are of course very popular activities with one dedicated track that is around 180km along the canal, however, fishing and boating are two other past-times and there are also plenty of barges that are available for canal trips, and some barges have even been transformed into floating hotels! You also have the Morvan National Park where you can explore caves and near here there is a lake that is ideal for water sports such as wind surfing and jet skiing.

But if you do not want to stay on land or on the water, then perhaps a trip in a hot air balloon is more to your liking, so that you can get a birds eye view of the lovely Burgundy region. And depending upon the weather, you will often see several hot air balloons floating along from one of the many operators.

There are also many other different ways in which to experience this region, you could take a horse drawn carriage ride, go on one of the many tourist trains, or even an old steam train for a bit of nostalgia and yet we cannot forget about the whole family. In fact, this region has so much to offer for a family camping holiday in France, that we think you will be very pleasantly surprised, even though it is not one of the normal family holiday destinations you would first think about.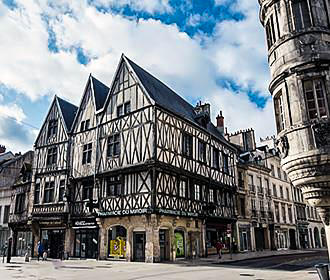 One idea is to try something completely different that everyone should enjoy, like exploring the largest underwater river system in France where you take a boat trip through the caves, or take a tour of the prehistoric centre with some of the oldest cave paintings in the world, or you could even experience the salt-water springs that were used as thermal baths way back in around the 2nd century.

Then for the children you could go to a zoo, let them have fun at a tree top adventure centre, enjoy the beach at Dijon in summer with activities such as volleyball and tennis or take them on an old railway track that now has the rail bikes. In addition, you could also enjoy cable car rides, a summer toboggan, mazes, fun fairs and much more for a fun packed holiday in France you will never forget.

Also, when planning your next holiday in this region, you may want to think about staying at one of the French campsites in Burgundy that has a good range of on site facilities, like one of the campsites with a swimming pool complex, which will keep young ones happy, especially when you just want to site back and relax after all the French food and wines you have over indulged in!