So what style of tent should you buy?

Of course, you have to consider size and whether you just need somewhere to sleep, or like many of the tents available nowadays, they have a living area as well as separate bedroom compartments.

Now you may have been looking and realised that some tents just have one area, others have fixed bedroom compartments, whereas others have compartments you put up individually within the main structure.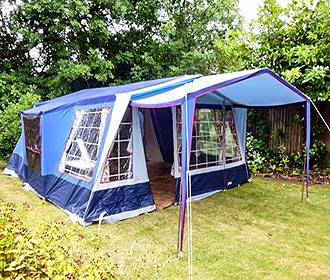 ---
We preferred the idea of the latter. The reason for this is that you have a much greater flexibility in the layout of the compartments, depending on whether you are going on holiday just as a family or if you are going with friends as well, especially when the children want to take a friend along!

But when we were last on our camping holiday in France we did not need to put one compartment up, and so we used that space as a complete kitchen area, and that way it still kept the living area free for a table, chairs, etc.

This provided us with a lot more room, especially considering we had three horrendous thunderstorms in our two weeks away, and with this point of bad weather in mind, because of the extra space, it still meant we could cook, relax, enjoy some French wines and eat in comfort without getting wet!!
Yet if you are unsure on the different tent styles on what is going to be the most practical for your camping holiday, to follow is a general guide that may help you decide on what type of tent to purchase.


Tepee style tent

Also known by many as a wigwam, the tepee tent has been around for many years and was the original style used by the Native American Indians.

It has a single central pole structure with the canvas spread out around it, and on some of the campsites in France you can even hire one of these for a truly different experience.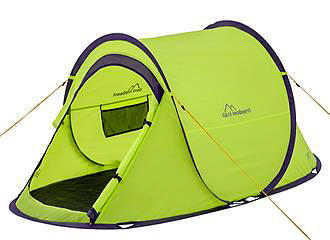 ---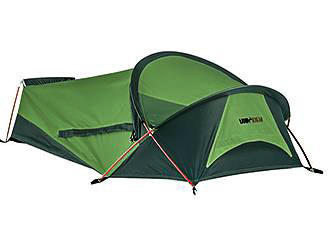 They normally now have windows, a sewn in groundsheet, even a porch, etc, which means they have come along way from the original design, but are not normally a very practical solution for most camping holidays due to space.


Pyramid and bell tents

The Pyramid tent and the Bell tent designs are very similar in their style to that of a tepee where they have a single centre upright pole.

The designs may well have originally come for the wigwam and they are a very stable tent, which have gained in popularity over the past few years, and again, they often have sewn in groundsheets, plus additional poles for the porch style door opening. Yet as with the above, they can be on the heavyish side compared to some tents of a similar size and they are also rather restricted in space.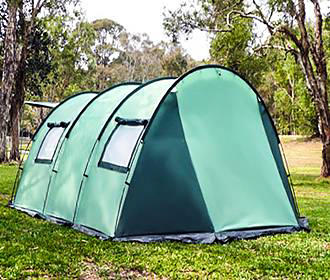 ---
Ridge tent

The ridge tent is also known as an A-frame tent and is design that has been around for some years, with sloping sides and a roofline that runs parallel to the ground, creating like an A or triangle when set up.

Unfortunately, though, these can also lack space and especially headroom, but are a very stable design with good durability in all types of weather conditions.


Frame tents

The standard frame tent is also known as a bungalow tent and this was the first type we ever had, but depending upon the size, they can be a struggle to put up if there is only two of you.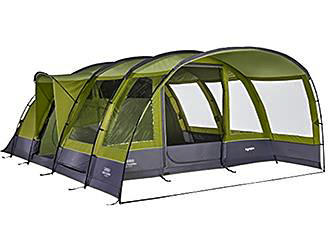 ---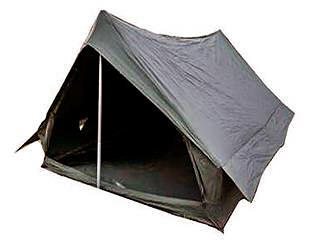 They utilise a rigid framework and the poles used to always be made of steel, which meant the whole thing was very heavy, and yes, we know!! Ours had five heavy bags for the poles, canvas and the inner compartments, so it meant we had to have a camping trailer for this plus all our other camping equipment. Yet now you can get this style of tent with alloy poles, meaning it is far more light weight.

This tent style has always been popular for a family camping holiday, especially due to the amount of space and headroom that they have, normally having a separate living area, etc. However, the one pitfall is that they are far more bulky to travel with (normally have to use a trailer) and take quite a bit longer to put up when you get to your chosen campsite in France.

Yet, if you want to experience one prior to buying your own tent, then there are lots of French campsites that have frame tents you can hire, which are all kitted out along with beds, cooking facilities, outdoor furniture and more.

Hoop tents

These are a very popular design, especially for backpackers due to the fact that they are very light weight and easy to erect.

The design utilises one or two poles that are shaped like a hoop, and hence where the name comes from, yet you will find that they are surprisingly extremely durable and sturdy as pressure from the tent material is distributed throughout the whole length of the poles.


Bivy

Also known as a bivouac, these are small compact and basic tents that are easy to put up and are very popular with backpackers being that they are light weight and very compact to fit in a rucksack.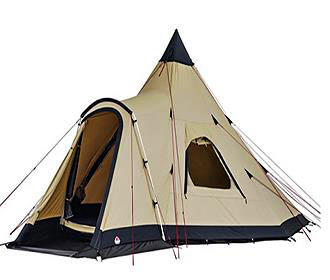 ---
Most are only big enough to fit one person and a sleeping bag, yet a good quality one will keep you dry and warm wherever you decide to go camping in France.


Dome tents

These have become a very popular style of tent both for backpackers and family camping holidays as they provide more space inside and some you are able to stand up in comfortably as the sides do not slope inwards as much.

The simple design of a dome tent has two poles that cross over in the middle, which is also great for shedding water and many of these have been incorporated into the carp fishing world in the form of a more substantial fishing bivvy that you can have a bed chair in and relax in comfort with all your gear.


Hybrid tents

Yet the dome design mentioned above has also gone another step further in the form of hybrid tents that feature more than one dome style tent with intersections that connect one part to another.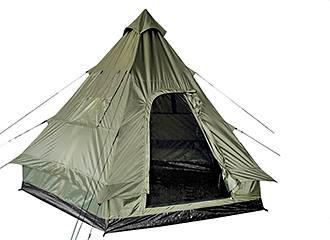 ---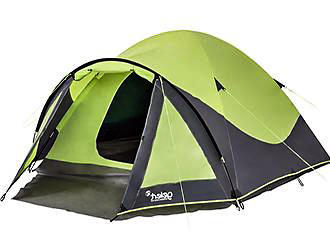 These are normally quite large with a central living area, so are more designed with family camping holidays in mind or for friends that want to go away together yet be a bit separated, as they provide separate sleeping areas, which are normally at different angles, facing into the living area.

With stability and space being the main design features, along with often more than one access point / door, these tents, even though often taking up a large surface area, are extremely lightweight for their size.

However, some are rather complicated to put up with complex crossover poles and sections that integrate, so it is definitely something you would want to practice prior to going on your holiday in France. Otherwise you could get more stressed before your holiday starts, or even worse, add the rain as well!

Tunnel tents

When we were looking at buying a new tent for our camping holiday in France, we knew we wanted one with space, flexibility and also head room for walking around, which unfortunately, even some of the hybrid tents do not have, especially in the sleeping compartments.

So we opted for a tunnel tent, that met the above criteria, but without the heavy weight of a frame tent, although ours was also similar to a cabin tent.

You see, a tunnel tent is normally manufactured using fibreglass poles that unfold and click into place and then go in a curved pattern all the way down the tent parallel to each other to form an almost semi-circular tunnel.

These tunnel tents can range in size to accommodate a very large family or even a couple of families, and yet will often have far more flexibility than many other styles of tents. As we mentioned above, they could have compartments you can put up, take down and organise as you want depending upon your own needs.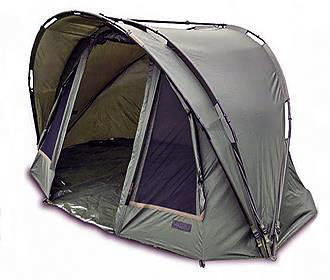 ---
However, even this tent style can have its pitfalls, as it is not always good in strong winds and guy ropes have to be used, plus it is normally heavier or bulkier than a dome tent, yet it is more basic and easier to erect than a hybrid tent and still sheds water nicely.


Pop-up tents

When these first came on the scene they were known as play tents that you could put in a couple of seconds for the children to play in, whether it be in the back garden or whilst on holiday, but the concept became very popular and they started to expand both in size and usefulness.

They have a similar profile and design to that of a tunnel tent or a hoop tent, yet now come with more durable materials with the idea that you take it out of the bag and literally throw it up, virtually in the air, so it will open up and all will be in place. Just a point of securing it to the ground!

These types of tents are very lightweight and are ideal for camping festivals, backpackers, or people that wish to move around a lot and see more of the country rather than staying on one specific campsite.

Plus a true pop-up tent, rather than a play tent, will have an inner compartment tent for the added comfort, insulation and condensation dispersal, which makes for a better nights sleep.