Camping equipment for sleeping in tents

Going camping in France with your own tent is a completely different scenario to arriving at one of the many campsites in France that already have tents including sleeping and kitchen facilities plus electric hook-ups already set up for you, where you only have to bring your bed linen, towels and games.

Having your own tent means that you will need to think of virtually everything possible inside the tent to make your life as comfortable as you can and hopefully these guides will provide the basics for a fun filled and stress free family camping holiday, after of course, you have already decided on a tent and chosen the most suitable tent for your family camping holiday in France.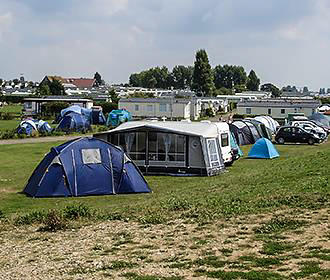 ---
A general guide to sleeping and bedding for camping

The first thing that you need to consider is how you will be sleeping as there are numerous different options that are available.


Roll out the camping mats!

These are a great way of having something to lay on which does not take up much space, but bear in mind that they will not provide much comfort and are more ideal for a short stay light an overnight stop or weekend break.
What about camping air beds?

Now air beds come in all sizes and heights and this option is ideal for those of you that do not like the idea of being virtually on the floor, yet will provide a great deal more comfort as you can adjust the amount of air that goes in to pump it up to your desired firmness.

Some, like the Coleman airbeds are far better quality than others, plus you can even get queen size air beds that are just as high, or even higher than your own bed at home, however, there is one pitfall. Every air bed will have to be pumped up every so often to maintain the desired inflation and this is where you will need to make sure you have the correct adaptors along with the means to inflate these, otherwise you will get a lot of exercise with a foot pump! But we will look at electrical camping equipment in another article.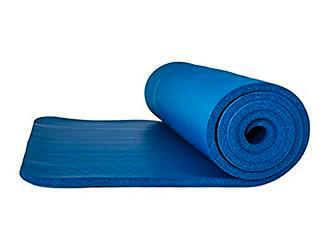 ---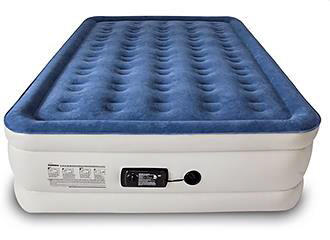 Also, we would like to point out that even though you can get air beds rather cheap, these will often make you sweat and not last very long, whereas opting for ones that have the flocked surface are more durable and will not make you feel as sweaty, even though you will still get hot on them due to the air inside.


Or you could think about dedicated camping beds for tents..

There are of course the camping beds that are completely off the ground and again you can get these in different styles, but these are a great idea when space is at a premium as you can obviously put shoes and other items underneath them, plus they allow for air circulation, which means that you will not sweat on them as much, especially in the height of summer.

You can have a very basic straight forward camping bed made of material that you put together by slotting a frame around the outside and adding legs, which when dismantled goes into a small bag that is easy to store or take with you on your travels, although they are not the best option for a larger person.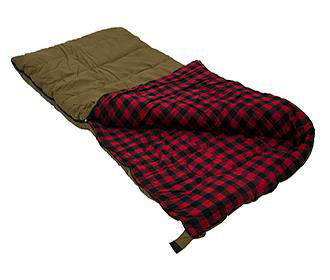 ---
There are also the more elaborate camping beds that fold out and have sets of adjustable legs for any uneven ground, which are made by companies such as Gelert that are far more sturdy, and these are a very practical solution for any member of the family to get a good nights sleep.


Or have you considered using carp beds?

However, another option for durability is to opt for a carp bed, as these have exceedingly durable material, especially with what they have to put up with from fishermen with their slime and grime! So these can even wipe down, plus take far more weight than most of the camp beds available. In addition to these benefits carp beds not only adjust in height, but also each leg adjusts individually and they can even be utilised as a sun bed as the upper part by your head will adjust in angle to suit you, but bear in mind that a bed with three sets of legs is far more stable than one with just two.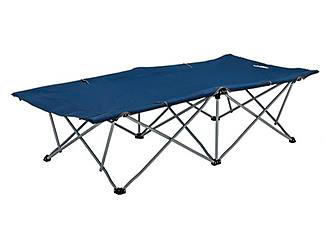 ---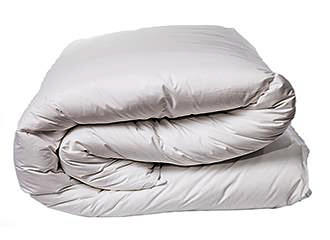 What about duvets?

Duvets are obviously very convenient and it is only a point of changing the cover if it gets a bit dirty or needs freshening up and the whole thing can be replaced very cheaply, plus they can be taken from home rather than having to purchase something specific, however there is a pitfall.

When you are in a tent, even though a convenient option, you will often find that the duvet may need airing out as the type of filling used can get damp or feel damp, especially during the night and first thing in the morning, as these are not designed to be that diverse to deal with the different temperatures and environment you will put it through whilst on your camping holiday in France and therefore these are more suited towards caravans and motorhomes.


So, which sleeping bags?

As for sleeping bags, these are a far better option for camping.

There are many different types and styles to choose from and they have various ratings for the types of weather conditions that they can handle in order to keep you warm, so do look into this carefully to make sure you get the right rating for when you are likely to be camping in France, or anywhere else for that matter!

Now, some of the sleeping bags are designed in such a way that they get narrow at the bottom, yet have a section for your head, which is great if you like to wrap up really cosily and ideal for children, but definitely no good for a large person or someone who wants a little more space to move.

There are sleeping bags available that are completely straight all the way down and hence will give you more room, but some of them also interlink with each other, so if you have opted for a nice queen size double air bed like we did, why do you want to spend the time in separate sleeping bags!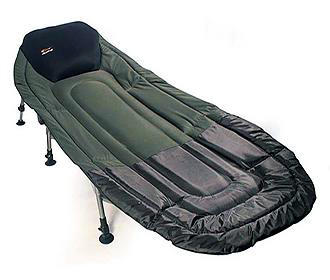 ---
An added benefit of getting sleeping bags that completely undo, is that you can also use these like a duvet or as a throw for chilly evenings when you still want to sit outside under the stars.

Obviously, quality is an issue, as the old saying goes, you only get what you pay for and if you want them to last more than just one or two family camping holidays, then go for something decent and that way you could also get another added benefit of these being able to be washed or cleaned far more easily, just like we have been able to with our fabulous Coleman sleeping bags.