Tourist information on Aquitaine region of France

Aquitaine is probably most well known for the famous French wines of Bordeaux and the surrounding areas, however, there is much more that you can discover in this region of France, such as the old cave paintings and historical reminders of the past through to the surfing area on the Atlantic coast which is visited by surfers from all over the world. Then you have the Pyrenees, which is great for skiing holidays in winter and hiking or rambling in summer.


Travelling to the Aquitaine Region in France

Located along the Atlantic coastline and bordering onto Spain, Aquitaine is one of the historic regions in France and even though it is quite a long trip down by car, it is still easy to get to when driving the French roads, especially with the fantastic motorway network that is in place throughout France.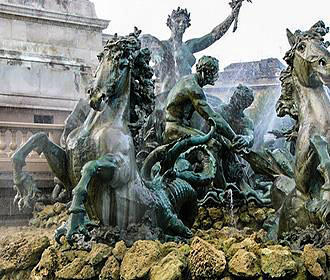 Aquitaine Monument Girondins
Even if you are arriving at one of the ferry ports such as Calais, you can reach Aquitaine either on the A10 via Paris, the capital city of France, or via Rouen, Le Mans, then Tours and down, which will take you on the A28 then onto the A10. And this second route is far better than negotiating the notorious periphery around Paris, but if you have time whilst on your touring holiday in France, you will be able to stop in a couple of different regions to experience a varied culture.

However, if you are not thinking about staying on one of the French campsites in Aquitaine and would rather opt for a hotel of gite, then there is plenty of choice and this way you choose whether you wish to drive or fly and then hire a car.

In fact, you will find that there are several options for cheap flights to France in the Aquitaine region, as it is such a popular tourist holiday destination and you can get flights from the UK directly to the capital city Bordeaux, Biarritz, Bergerac and even Pau, so no matter whether you want to be inland or near to the coast you will never be that far from your destination.
Information, tourist attractions and places to visit in the Aquitaine Region in France

Aquitaine is located in the South West of France, then to the North of the region you have the Poitou Charentes region, North East is Limousin, South East is the Midi Pyrenees to the South you have Spain and of course, to the West there is the Atlantic Ocean and the Bay of Biscay.

The city of Bordeaux is the capital of the Aquitaine region and the name is synonymous with French wines such as Claret, and it is probably the most famous red wine producing area in world. However, there are other areas with the region that produce wine such as Bergerac in the Dordogne area and the south west, although these are no where near as well known.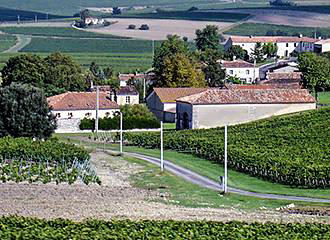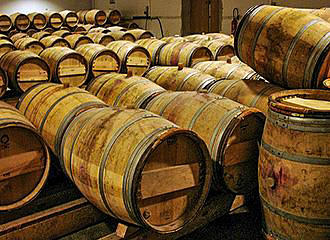 Yet this region has other claims to fame. In fact, there are well over 200km of fine sandy beaches that all the family can enjoy when on holiday in France and these are only interrupted by the Bay of Arcachon, which is a lagoon famous for its oyster farming. However, it is also a great area for surfing and surfers come from all over the world to enjoy the main places to catch the waves, which are St Jean de Luz, Anglet, Hassegor and Biarritz, which is the surfing capital of Europe.

The next point is the fact that there are numerous sand dunes and overlooking the Bay of Arcachon you can discover the highest sand dune in Europe called La Dune du Pilat, but if you prefer cycling then there are over 500km of cycle tracks and these are only the ones by the coast, yet alone inland!

Also this region is thought to be one of the oldest human habitated areas in Europe, so there is a very rich history to be discovered with numerous prehistoric sites, caves and cave paintings and the area around Lascaux which has now been classified as a world heritage site.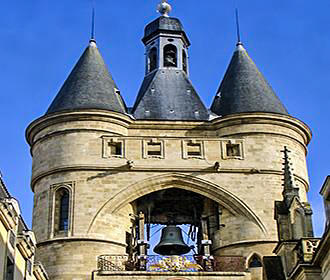 Aquitaine Grosse Cloche Bell Tower
Aquitaine also includes Europe's largest pine forests and because of this, the timber industry is of great importance to the region, but is a great place to spend time admiring the flora and fauna whether it be on foot hiking and rambling or on horse back. And in addition to all this, you have the Pyrenees Atlantic, which is where you will find Biarritz and St Jean de Luz near the Spanish border, yet high into the Pyrenees mountains is a popular place for skiing holidays in winter or rock climbing and hiking during the summer months.


Just some tourist attractions and places to visit in Aquitaine region of France

OK, so we have already mentioned the beautiful fine sandy beaches, the sand dunes and the pine forests, but there is also the bird island with its cabins on stilts and the oyster farming villages around the Bay of Arcachon. For great family days out whilst on your camping holiday in Aquitaine you could take a trip on the Baise a Nerac or go boating along the River Dordogne, which are great ways of getting to see picturesque villages like La Roque-Gageac named one of the most beautiful villages in France and the castles that are located along the riverbanks.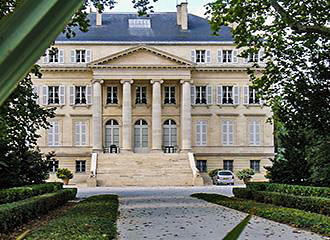 Aquitaine Chateau Margaux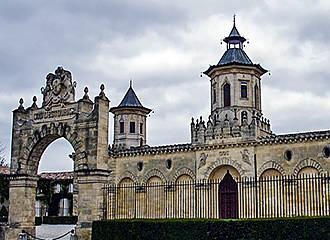 Then the city of Bordeaux itself has some fabulous architecture such as the bridge over the River Garonne and an opera house, plus is renowned as a city of art and culture, yet of course, as we mentioned earlier, it is the area surrounding Bordeaux that is most famous for its French Wines.

Keeping on theme of history, the town of St Emilion is home to a medieval church, Lascaux is home to prehistoric caves and cave paintings, Perigueux has lots of old buildings and a cathedral, and then you have the Cordouan Lighthouse that is the oldest French lighthouse and is still manned today.

You then have the fortified town of Montpazier, Le Chateau de Bonaguil looking more like a traditional castle and dating back to the 15th century, and Pau with its castle to name just a few other historical sites you may wish to visit.

Aquitaine region vineyard
But for a completely different kind of day out, you could choose to take a trip on one of the traditional flat bottomed boats, or visit Le Parc Walibi in Aquitaine, which is a theme park with different rides etc.

And yet the town of Bayonne has got to be on the list of places to visit for those that love gastronomy, as they have been cultivating cocoa since the 17th century and hold a chocolate festival every year one weekend in May. This is an old town steeped in history with quaint streets, and one of the other main products from here is called Bayonne Ham and not breaking a tradition that has been going since to 1400s, there is the Bayonne Ham Fair held every year for a few days in April.

Talking of French food, the Dordogne area inland is famous for its truffles, plus the region grows most of the prunes in France along with a substantial amount of strawberries, kiwi fruits and a certain type of red pepper, so as you can imagine, these ingredients are often used in the regional French cuisine. Not forgetting the ham and foie gras that is also very popular in the Aquitaine region, so there will be something to delight all taste buds when you visit one of the many restaurant whilst on your family camping holiday in France.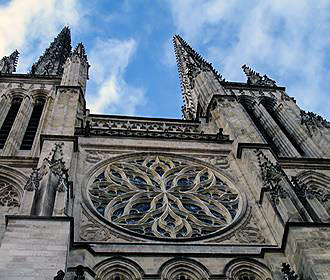 And with its rich heritage, there is bound to be a type of wine to suit all dishes from here, as you have famous names like Merlot, Medoc and Sauternes, however, the brandy Armagnac is also produced within the Aquitaine region and there are some fantastic wine tours and chateaux to visit when on holiday, where you can experience some of their wines before buying.

So, all in all, this is one region with such diversity from lazing on a beach to hiking and historical trails through to wine tasting or festivals, that there will definitely be something for everyone to enjoy whilst on holiday in France.

Also, you will be pleased to know that there are many different types of French campsites in Aquitaine you can stay at, like one of the campsites with beach nearby or a campsite with fishing available on site, so you can be sure to find the right campsite for your next camping holiday in France.