Le 1979 is now closed with no re-opening date.

The following article is left as-is for historical and archiving purposes.
Le 1979 Restaurant and Club in Paris

Located in an old dairy shop, Le 1979 has an unusual decor and relaxed atmosphere that can be enjoyed for lunch, dinner or a Sunday brunch, plus this restaurant also has the benefit of having a nightclub, which is open to the early hours for those of you that are night owls.


About Le 1979

Founded within an old dairy shop that dated from the 1960s, the name of this restaurant and club derives from the year of birth of the owners, which combines a restaurant and a club.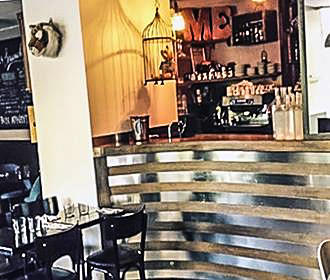 With a relaxed and trendy atmosphere that combines bric brac with contemporary art, which is livened up by some invigorating shades and an unusual mix of different tables and chairs in the restaurant, Le 1979 is a great place to enjoy with friends.


Cuisine at Le 1979 Restaurant

With seasonal produce utilised that are combined to provide simplicistic, yet imagine dishes, the menu is always changing, and there is always a special of the day, which in French is called a Plat du Jour for a maint course.

Now Le 1979 has Formules du Midi for lunch, and as of 2014 the plate of the day with a coffee is €12 or you could opt to have either a starter or a dessert as well for on €15.50.
And to give you an idea of some delights that may be on the a la carte menu when you visit this restaurant in Paris, for starters it could be an Italian bruschetta, a Spanish tortilla, Foie Gras and Antipasti with an average cost of around €10.

The main dishes could include Argentina steak with roasted sweet potatoes and Chimichurri sauce or Chicken cutlet with mashed potatoes and mesclun, Risotto, Tagliattelle with cream Tartufuta, or a Salmon steak with rice and asparagus. You could even opt for a Burger with bacon fries and a salad, or a Vegetarian Bagel with mushrooms, soy sauce, lettuce, tomatoes, cheese and coleslaw and although these range in price quite a bit, as of 2014, they are averaging around €15.

Desserts could be tempting delights such as tiramisu, Chocolate mousse or Panacotta or a Cafe Gourmand, yet we did mention there was also a Sunday Brunch available at Le 1979. And this is actually a set cost of €19 for an adult and €9 for children as of 2014, but there are selected a la carte options available for Sunday lunch as well.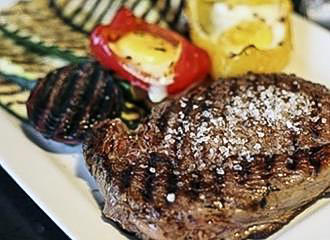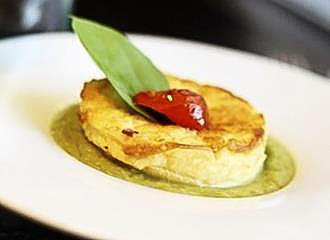 Le 1979 Club in Paris

The club scene starts from 11pm right through the night until 6am with music such as soul hip hop, funk, Rnb, etc, and they provide a Happy hour aspect from 11pm through to midnight for many different drinks.

However, we would like to point out that on their website it only advertises a Friday and Saturday for nightclubbing.


Visiting Le 1979 in Paris

You will find Le 1979 restaurant open for lunch on a Monday to Friday from noon through to 2.30pm, and for an evening meal, this restaurant in Paris is open on a Tuesday to Saturday from 8pm. The normal closed time is 10.30pm, however, on a Friday and Saturday even it closes at 11pm.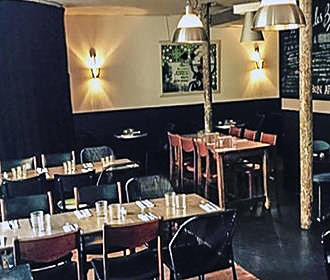 The restaurant is also open for Sunday Brunch between 11am and 4pm, but we would like to point out that reservations are required by telephoning +33 (0) 1 40 41 08 78 for the brunch.

Yet when it comes to the clubbing scene, this nightclub opens from 11pm through to 6am, and as far as we can tell, as we mentioned above, this is only on a Friday and Saturday night.

But you will be able to find Le 1979 located very convenient to many tourist attractions in Paris within the 1st Arrondissement, as it is situated near the Jardin des Halles and a short walk from the Musee du Louvre museum.

And when it comes to utilising the public transport in Paris to reach Le 1979, you have the Metro stations called the Louvre - Rivoli stop via line 1 and the Les Halles stop via line 4. However, if you are travelling on the RER you would need the Chatelet - Les Halles stop via lines A, B and D, or the bus numbers 21, 29, 67, 72, 74, 76, 81 and 85 will also get you close by.