Musee des Monnaies, Medailles et Antiques in Paris

This museum of money, medals and antiques is classified as the oldest museum in France, and housed within the Bibliotheque Richelieu-Louvois in Paris, the collections include French, Greek, Roman and Medieval coins along with others from Egypt, Asia and more, yet as of 2018 it is CLOSED due to renovations.


About the Musee des Monnaies, Medailles et Antiques

Sometimes referred to the Cabinet des Medailles, the first thing you will be able to discover when you enter the Musee des Monnaies, Medailles et Antiques are the exhibition areas dedicated to the history of the collections.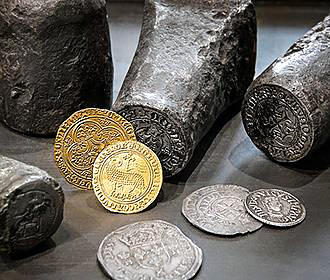 Then there is an area dedicated to show the main manufacturing techniques that were used to produce different pieces that are presented, such as those in bronze, glass, ivory, enamels, ceramics and precious metals.

There is another section dedicated to the history of coins and medals from both Eastern and Western parts of the world, and then of course there are the permanent exhibits on display, which include a Great Cameo of France, a chessboard known as Charlemagne's chessboard, a throne, and a collection of Greek vases from the Luynes collection.

And with its origins from the treasuries of the French kings, the collection of coins and medals is internationally renowned and a unique collection in the world, with approximately 110,000 Greek coins, plus around 20,000 coins from the Roman Republic and Roman Empire.

In addition, there are around 13,000 coins from ancient Celtic people, that includes the oldest coin found in France, a phenomenal collection of over 55,000 coins from non-European civilisations, etc.
But as you can no doubt appreciate, with such an immense collection of almost 600,000 coins providing a complete overview of the history of money from the 6th century BC, there are only a specific amount of coins on display in cabinets, which are highly protected.

Yet, there is still more to the Musee des Monnaies, Medailles et Antiques than just the coins, as there are also the medals and other antiquities, so this museum in Paris is definitely worth a visit if you are in the area.


Visiting the Musee des Monnaies, Medailles et Antiques

You will find the Cabinet des Medailles or the Musee des Monnaies, Medailles et Antiques located within the Bibliotheque Richelieu-Louvois in the 2nd Arrondissement and normally it is open on a Tuesday to Friday from 1pm through to 5:45pm, and Saturday from 1pm through to 4:45pm and on a Sunday from noon through to 6pm.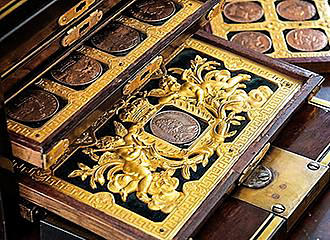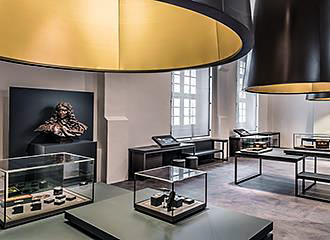 However, it is closed at all other times, including on a Monday, National French holidays and at any other times that the Richelieu Library is closed, including when they have their annual closure in September.

Yet this unique museum in Paris also closes early on the eve of national holidays as well and we mentioned earlier, due to renovations this is permanently closed until approximately 2020.

Yet you may be pleased to know that according to the Bibliotheque Nationale de France (BNF), it was completely free to access, however, there is a charge for any temporary exhibitions that may be on display at the Bibliotheque Richelieu-Louvois within areas that are still open to the public.
Also, tours are available for groups, although these do have to be arranged in advance by telephone on +33 (0) 1 53 79 49 49.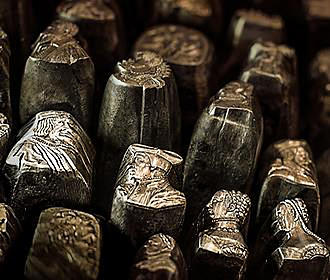 Access to the Musee des Monnaies, Medailles et Antiques

Even though this museum also known as the Cabinet des Medailles is closed at present you can still get to the BNF - Bibliotheque Richelieu-Louvois via public transport in Paris and still discover some the historical building and some of its other elements.

Located in the 2nd Arrondissement, you will find that the nearest Metro stations are the Bourse stop via line 3, the Palais-Royal - Musee du Louvre stop via lines 1 and 7 and the Pyramides stop via lines 7 and 14.

However, the Bus Lines 20, 21, 27, 29, 39, 48, 67, 68, 69, 72, 74, 81, 85 and 95 along with the Noctilien Night Bus Service via Lines N11, N15, N16 and N24 will also get you close by to this and other tourist attractions in Paris.