La Belle Epoque Cabaret in Paris

There are so many different types of entertainment in Paris that you can enjoy and who could think about travelling to the city of lights without experiencing an evening in this city that has always been at the forefront of music and entertainment.


Enchanting night out

As you probably realise, there are many different cabaret shows in Paris and La Belle Epoque provides an enchanting night out in Paris with a cabaret show and a candlelit meal, which are combined in a wonderful atmosphere for a fun filled evening with friends or family.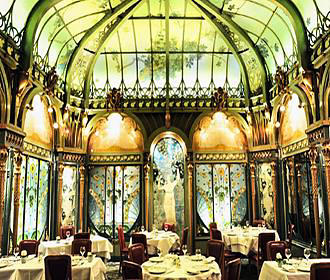 La Belle Epoque has actually been in existence for over 75 years now and over this time they have built up a very good reputation for the quality of their music, the shows and choreography, but also the meals and the comfortable surroundings.

And even though the name suggests this is an old outdated cabaret in Paris, La Belle Epoque is far from it. Especially since it re-opened its doors back in 1987 with a completely new look, high quality cuisine and a very impressive show under the supervision of Ella Ritz, who is herself a great entertainer.

This is a smaller cabaret venue in Paris than some, and it only has a capacity of 160 people for the dinner show, yet this does mean that each guest has a personal welcome and you can enjoy your evening in comfortable cosy surroundings.
The latest show dinner revue called La Vie Est Belle has international acts including a ballet and magicians along with the main star of the show Ella Ritz who is accompanied by an orchestra, plus an unusual part to the evening is where there are surprise acts that involve audience participation.

However, who can forget about the famous French Cancan, and at La Belle Epoque there are beautiful young women from all over the world that perform this dance that has made Paris and France so famous.

Now, depending upon your budget there are different options that you can choose from and you can choose just to watch the show accompanied by either a half bottle of champagne at a cost of €54 or two glasses of champagne with the show is only €49 per person as of 2012.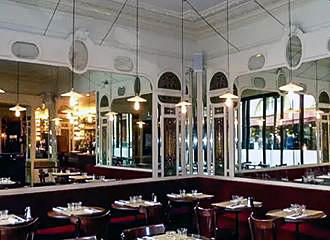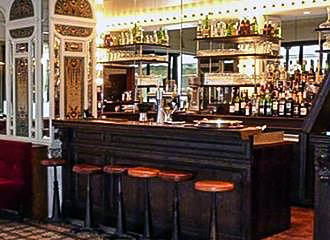 You then have the option of the dinner show and again, there are different options to choose from depending upon your budget and as of 2012 these start from €74 per person for a four course meal accompanied by coffee and selected drinks.

And while enjoying an evening at this cabaret in Paris, some of the delights that you could experience on the menu may include Goats cheese in flaky pastry, smoked Norwegian salmon with blinis or Duck Fois Gras with toast for starters. Then for the main course it could be Fillet of duck with chives, Roast fillet of beef with mustard seeds or Tenderloin fillet of beef with a coriander cream sauce.

You then get typical French cheese with salad and nuts followed by dessert with a choice of sweets or a sweet surprise aspect that includes champagne and then it is on to the coffee. However, these are mentioned as examples and the menus may change, so it is always best to check with La Belle Epoque what the different menu options are, prior to booking your meal.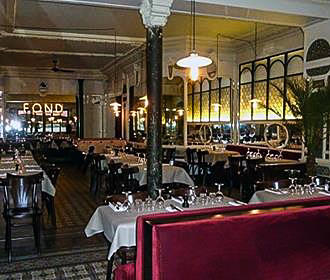 But as with many cabaret venues or restaurants in Paris, if you know what date you would like to go to La Belle Epoque for the evening whilst you are on holiday in Paris, then do check online, as there are often special offers and reductions, which can save quite a bit of money. That way, you may upgrade the type of menu or you may be able to splash out a little bit more on your hotel in Paris or be able to see some other tourist attractions that you may not otherwise have been able to.


Visiting La Belle Epoque Cabaret in Paris

This cabaret in Paris is located in the 2nd Arrondissement close to the Opera Comique and in the same area as the Paris Bourse stock exchange, several theatres and the Musee des Capucines perfume museum that is located within one of the former theatres in Paris.

The nearest Metro station is called the Pyramide and is located on the Av. De l'Opera virtually opposite where you will find the road to La Belle Epoque Cabaret.