Silencio entertainment venue and nightclub in Paris

The Silencio is a prestigious private entertainment venue that provides a variety of options for a full programme including film screenings, food and wine tasting, exhibitions, concerts, and more, but after midnight it opens up to the public as a nightclub as well.


About Silencio entertainment venue and nightclub

Silencio is located within a historical building that was constructed in the 1880s by the architect Ferdinand Bal, and was used as a printing press for over a century and the entrance to the club has been preserved.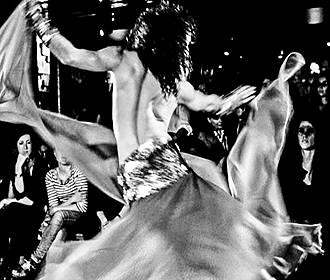 On one side of the entrance are two statues carrying a dead lion and on the other are two carytids that symbolise journalism and typography, and as you enter you will find that the building has been divided up cleverly into different spaces.

There are several intimate rooms, which all have their own purpose and atmosphere, whether it be the stage and dance floor, an art library, a 24 seat cinema, a sitting lounge, a gallery and many others.

The interior was designed by the film maker and artist David Lynch and this was achieved by working closely with the designer Raphael Navot, the architectural agency Enia and a light designer called Thierry Dreyfus. David Lynch also designed the furniture, which was specifically created for Silencio and made to measure by prestigious firms.
The Silencio entertainment venue

Silencio was designed to be a members only club in Paris with an annual membership fee payable, but it is open to the public after midnight for the resident DJ or International guest DJs that perform here.

But of an evening from 6pm through to midnight, the Silencio venue is reserved for members and their guests, and each week there is a wide variety of different events organised.

Whether it be contortionists, ventriloquists, music concerts and film screenings, through to food and wine tasting events, exhibitions, literary talks with authors, comedians and much more, you can discover a very varied programme that is organised at this entertainment venue in Paris throughout the year.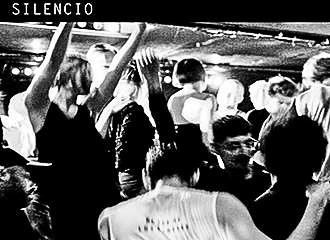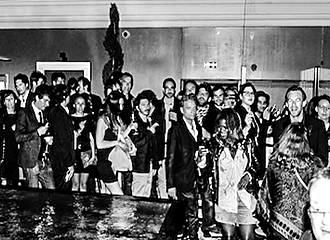 Visiting Silencio Nightclub in Paris

The Silencio club is open on a Tuesday to Thrursday from 6pm until 4am, yet on a Friday and Saturday, it is open from 6pm through to 6am, but is closed on all other days.

However, as we have already mentioned above, the club is only open to members and their guests until midnight, then Silencio turns into a nightclub where the public can also attend and dance the night away until the very early hours of the morning.

On one particular membership package it even includes a complimentary concierge service available 24/7, but if you are not a privileged member and still wish to enjoy the Silencio nightclub, then you are more than likely to require public transport.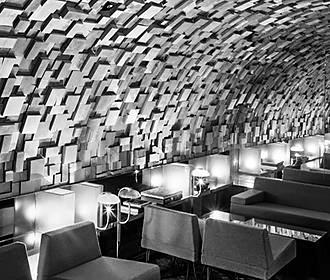 And located in the 2nd Arrondissement close to the Grand Boulevards, the nearest Metro stations are the Sentier or Bourse stops on line 3, and the Richelieu - Drouot stop via lines 8 or 9 amongst others, but we would like to point out that most of the Metro stops at around 1am and they do not start up again until at least 5am.