Barramundi restaurant lounge bar and club in Paris

The Barramundi is a restaurant with a cosy atmosphere and this place also turns into a nightclub on certain days of the week for those of you night owls that want to enjoy a warm friendly atmosphere until the early hours of the morning.


About Barramundi restaurant, bar and club

With subtle colours in browns and purples, the soft lighting and its wooden floors, the Barramundi has been running for over 30 years and still delights both locals and tourists that want something completely different.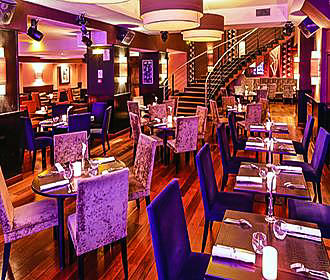 Open for lunch as well as dinner during the week, on a Saturday night it transforms after dinner into a club scene, where this cosy restaurant space at the heart of the place can quickly be turned into a dance floor.

Also there are different themes to this nightclub in Paris and on set nights such as celebrating 30 years of Club Barramundi they played music from the likes of Michael Jackson, Shikira, Kylie Minogue, etc then on another night they had a theme that included music from the latest DJ mixes.


Cuisine at the Barramundi restaurant

You find some unusual dishes supplied at the Barramundi and from the lunch menu these may include a Thai chicken salad with ginger and lemongrass marinade for starters followed by a Tempura chicken satay.
Yet of an evening it could be delights such as an Avocado tarter with crayfish and coriander followed by a Classic beef tartare or a Swordfish steak with vegetable tops and lime.

There is also an a la carte menu at this restaurant in Paris and as of 2014 items mentioned included Salmon wraps, goats cheese and herbs along with other fish dishes including Yakinori prawns, a curry vinaigrette and mirin or a Risotto with Saint-Jacques scallops and prawns with squid ink.


Visiting Barramundi restaurant lounge bar and club

You will find the Barrumundi located in the 9th Arrondissement close to places such as the Paris-Story museum and within a short walking distance of the Palais Garnier Opera House, yet also close to the Galeries Lafayette for some fantastic shopping experiences.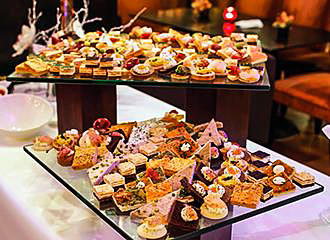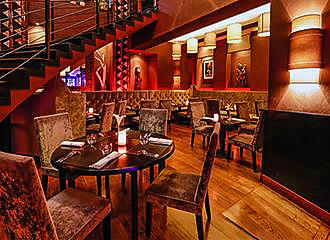 Now as for the public transport, getting to the Barramundi Lounge Bar and Club is easy, as you will find that the nearest Metro stations are called the Richelieu - Drouot stop, then you have the Chaussee d'Antin - La Fayette stop and only slightly further is the Opera stop.

However, if travelling via the RER trains, then the nearest stop would be the Auber station via line A, yet the bus numbers 20, 22, 29, 39, 42, 52, 66, 68, 81 and 95 will also get you reasonably close by to this restaurant and club in Paris.