HD photographs of Charles Augustin Sainte-Beuve monument by artist Denys Puech - Page 285

We were within the Jardin du Luxembourg in the 6th Arrondissement of Paris when we took these high definition photos of a statue dedicated to Sainte-Beuve that was sculpted by Denys Puech.


Paris Statues
- << Previous 281 282 283 284 285 286 287 288 289 290 Next >>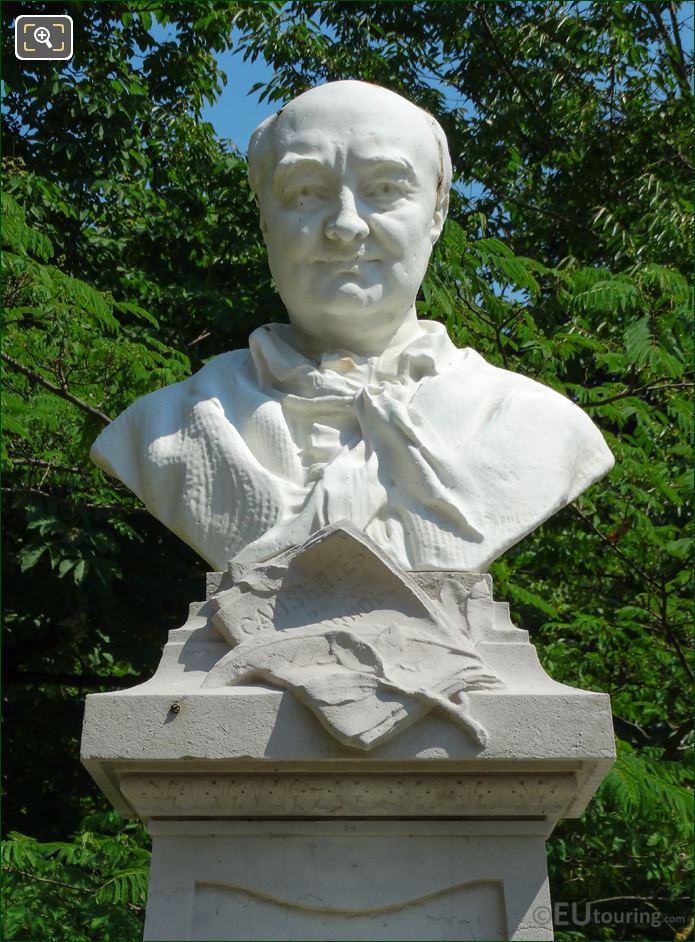 In this first HD photo you can see the bust of Charles Augustin Sainte-Beuve, which was sculpted in marble, and at a height of 0.7 metres, this was produced in 1898 and rests on a stone stele, or pedestal.
Yet here you can see the full statue, which is a monument to Sainte-Beuve, that stands a total of 2.30 metres in height, and it is located in the very south westerly corner of the Luxembourg Gardens, that has become a popular free park for Parisiens to enjoy and a great tourist attraction in Paris.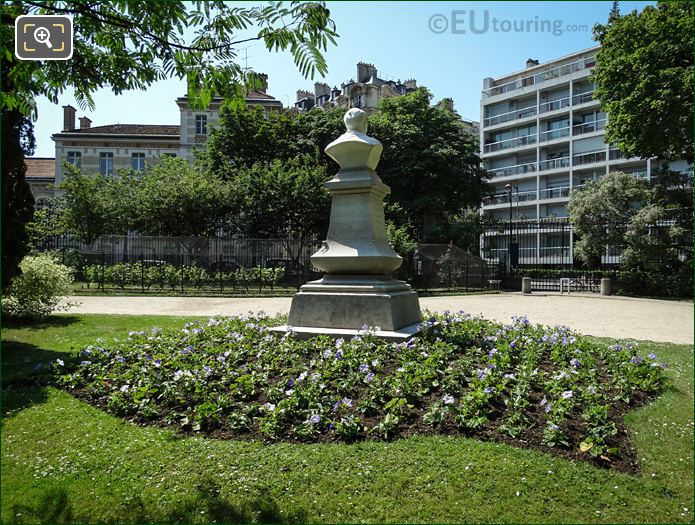 So in this image you can see the back of the statue and monument as though you are looking out of the Jardin du Luxembourg towards the Rue d'Assas and the Rue Auguste Comte, and this memorial monument was inaugurated on 19th June 1898.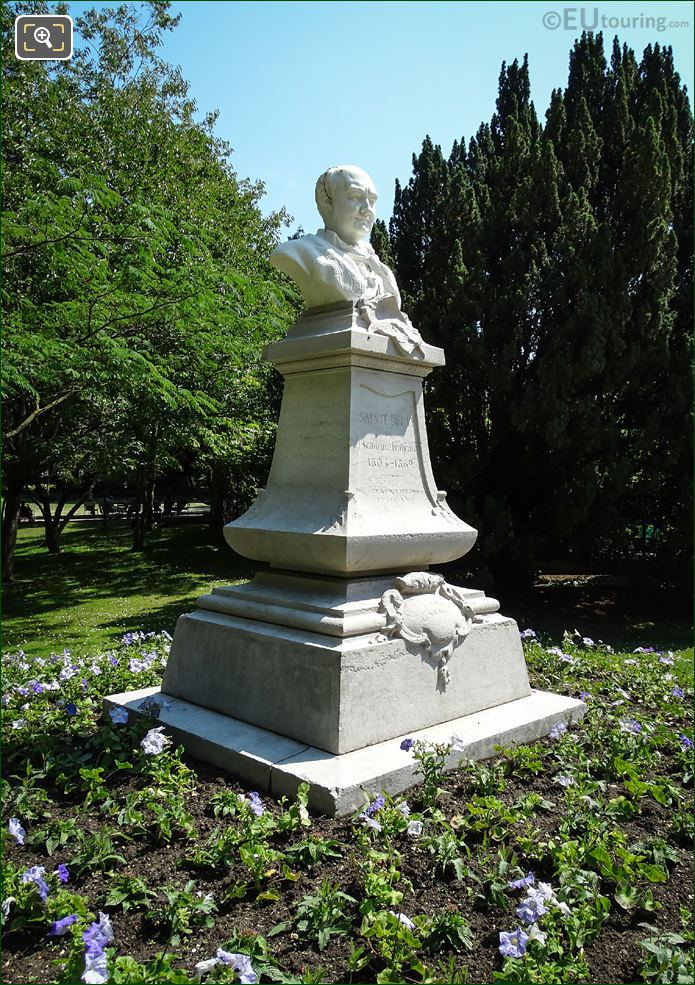 It was actually decided at a meeting on 4th June 1897 that a monument to Sainte-Beuve should be erected, and it was the French artist and sculptor Denys Puech who received the public commission for the sculpture work, although it was designed by the architect Felix Moure.
Now the bust you can see in the image was produced in marble, yet the base, known as a stele, which comes from the Latin word of stelae, is basically a stone slab normally taller than it is wider, and a stele is mainly used for funerary monuments and commemorative monuments, with this particular one being produced in stone from the Lorraine region.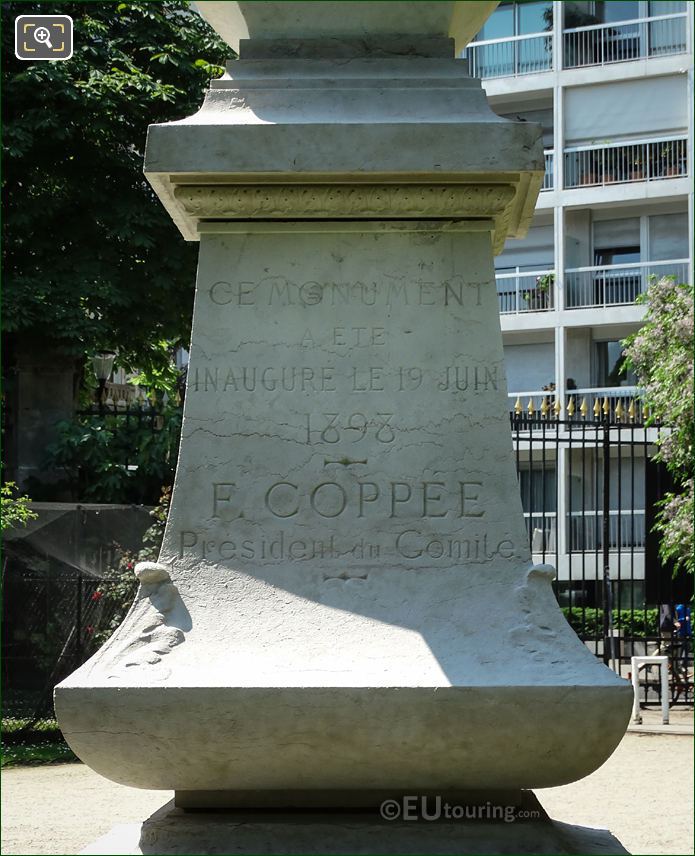 This close up high definition photo shows the inscription on the back of the monument to Sainte-Beuve translates in English to; This monument has been inaugurated the 19th June 1898, then under that is F Coppee, which is for Francois Coppee who was President of the Commitee and a poet.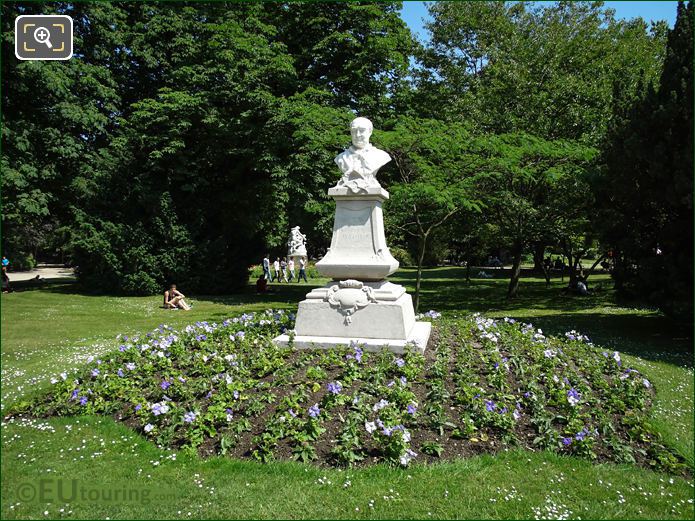 As we mentioned earlier, this statue and bust was produced by Denys Puech, who was born in Aveyron in December 1854, and trained at a marble workshop, then continued his studies in Paris becoming a renowned French sculptor, being awarded second in the Prix de Rome twice and coming first in 1884, which then led to numerous public commissions from the French Third Republic.

Plus he was the director of the French Academy in Rome from 1921 to 1933, prior to retiring to Rodez which is within the same area of France that he was born in, and later passing away in 1942.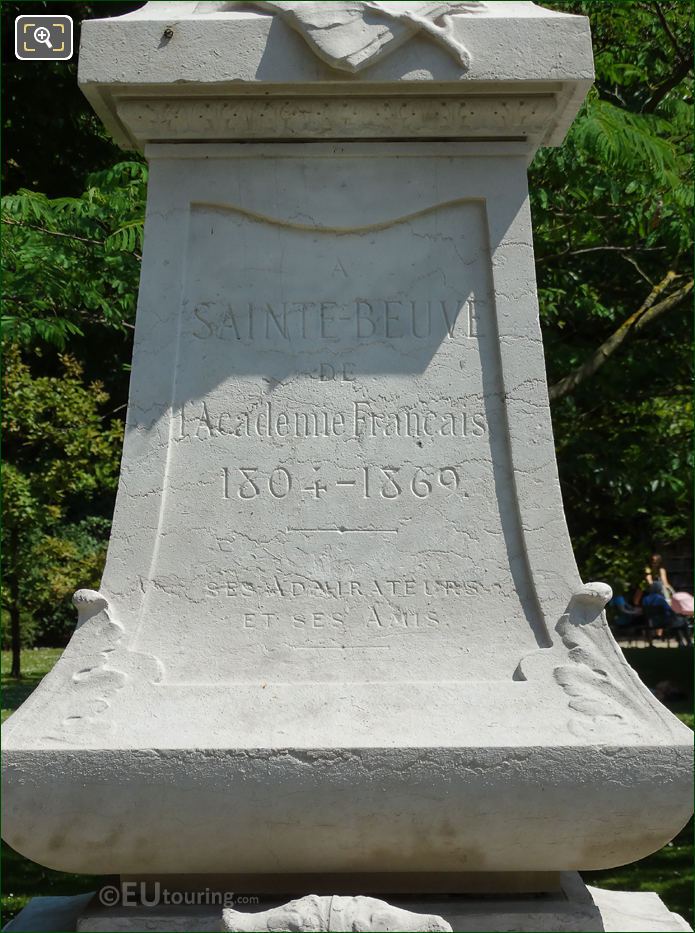 So this close up HD photo on the front of the monumental statue shows an inscription which states; Sainte-Beuve of the French Academy 1804-1869, then underneath translated into English it reads; His admirers and his friends.
And Charles Augustin Sainte-Beuve, who was born in December 1804 in Boulogne-sur-Mer, originally studied medicine in Paris, but he started to supply literary articles to a newspaper and became a literary critic of French literature, plus he also wrote poems then went into literary research, having also been made a member of the French Academy and at one point the professor of Latin poetry by Emperor Louis Napoleon, although he resigned from this position.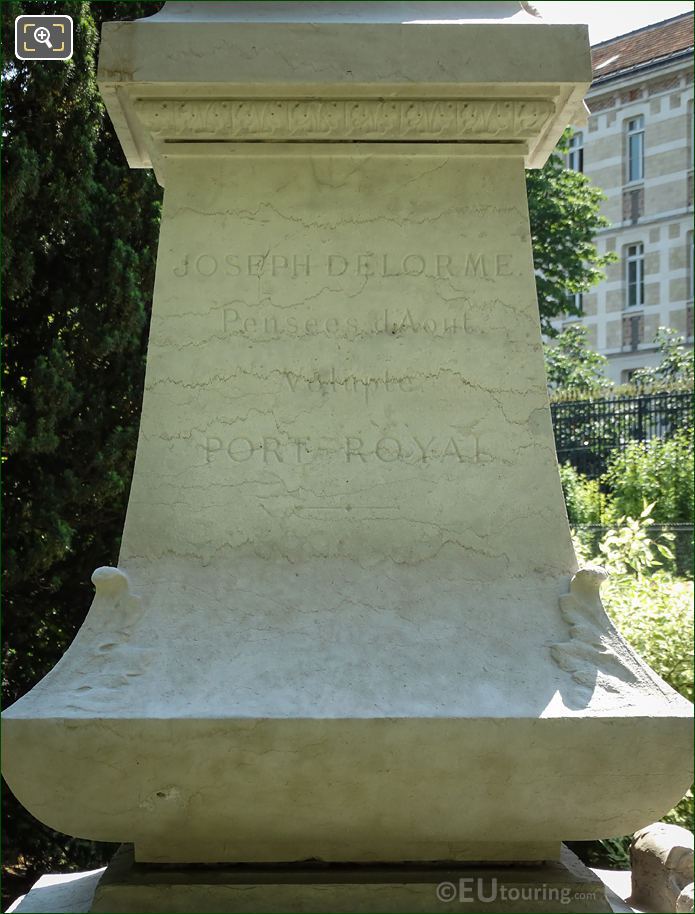 So this last image showing a close up of another inscription, this one on the north side of the commemorative statue, shows the name Joseph Delorme, and this was a pseudonym that Charles Augustin Sainte-Beuve adopted for a specific publication.

Yet further below you will see Port Royal, which is recognised as his masterpiece from his time doing literary research and this is about the exhaustive history of the Port Royal abbey near Paris, with the publication influencing the history of religious belief, and the history of aesthetics.

Paris Statues - << Previous 281 282 283 284 285 286 287 288 289 290 Next >>


If you would like to use any of these photos for non commercial use we only ask that you please do include recognition to ourselves "eutouring.com", but if you are not sure with regards to usage, please contact us.