Musee du Luxembourg in Paris

Located within the Jardin du Luxembourg and run by the Senate in conjunction with the Grand Palais, this historical museum that first opened in the 1700s now provides temporary exhibitions on specific themes each year, along with workshops and is also home to an Angelina Tearoom and restaurant.


About the Musee du Luxembourg

The Musee du Luxembourg is located within a building first constructed in the 1800s within the Jardin du Luxembourg, yet having been closed for renovations and a new design by the architect Shigeru Ban, who worked on places such as the Guggenheim in New York, it re-opened its doors in February of 2011.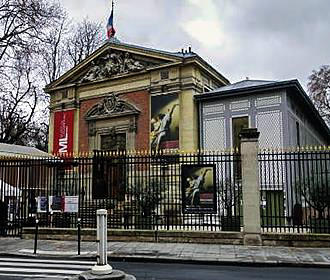 However, when you look back at the history of the Musee du Luxembourg, you will discover that this was originally housed within the Palais du Luxembourg and was the first gallery in France to open its doors to the public back in 1750.

And although the original collections are no longer a part of this museum in Paris, because they have since be moved to other locations including the Musee du Louvre and the Musee d'Orsay, there are temporary exhibitions you can discover, which are run in conjunction with the French Senate and the Grand Palais.

Now there are on average two, or sometimes three exhibitions each year within the Musee du Luxembourg, and as of spring 2015, one of these was dedicated to the Tudors, which was the first ever exhibition of its kind in France.

Whereas one finishing in January 2018 was dedicated to Sir Peter Paul Rubens, normally just known as Rubens, who was originally commissioned by Marie de Medici for a set of paintings for the Palais du Luxembourg that are now held within the famous Louvre Museum.

So no matter when you decide to visit or even re-visit this museum, you are no doubt going to experience something completely different.
Yet, if you fancy enjoying a relaxing coffee break or even an a la carte meal while visiting this museum, then you could enjoy the famous Angelina Tearoom and restaurant, which has become famous for its hot chocolate and pastries.

This particular tearoom in Paris is in a unique contemporary setting, but still designed with a turn of the century decor that reflects the history of Angelina from when it first opened on the Rue de Rivoli.

Whether you want one of the signature pastries, a snack or an a la carte meal, then all is possible, either inside or on the terrace, plus you can purchase items to take away and there are even menus specifically dedicated for groups, although you would need to contact Angelina Luxembourg in advance.


Visiting the Musee du Luxembourg Museum in Paris

Now as we have already mentioned, the Musee du Luxembourg is located within the Luxembourg Gardens in the 6th Arrondissement and is very close to numerous other tourist attractions in Paris such as the Medici Fountain, Palais du Luxembourg and the Statue of Liberty within the gardens or The Pantheon close by.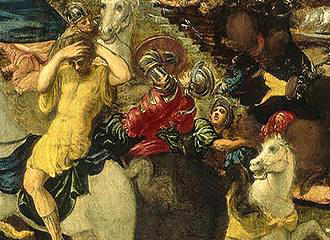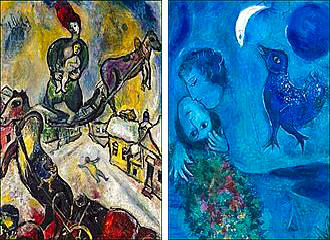 You will find this museum open virtually every day of the year, except for specific national French holidays such as 1st May, although it is sometimes closed in between exhibitions like it was between mid January and the first week of March 2018.

When open, the times are normally on a Monday through to a Thursday from 10:30am to 6pm and on a Friday through to a Sunday it normally opens the same time but does not close until 7pm.

However, we would like to point out that last entry is a minimum of 45 minutes prior to the closing time, and there is also early closing on specific dates such as 24th December.

The cost of entry is approximately €14.50 for adults as of 2018, however, this may vary depending upon the exhibition. Yet for some of the exhibitions those that are disabled or under the age of 16 have free entry upon valid proof of entitlement, plus there are reduced rates available for specific categories of people such as students.

There are also audio guides available in French, English, German and Spanish, which are a cost of €5, plus there is also an induction loop available for those with impaired hearing, and wheelchairs are available upon request by telephoning +33 (0) 1 40 13 62 00 in advance.

The Musee du Luxembourg also offer guided tours for adults and children over the age of 13 that last approximately 75 minutes, and there is an additional charge for these, not forgetting there are workshops dedicated to chidren between the ages of 6 and 10, although we would like to point out that these are both only available in French.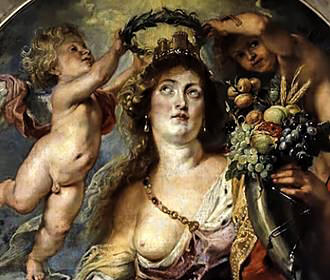 When it comes to the Angelina Tearoom and restaurant, this is open to museum visitors from 10am through to 5:30pm, although you may be pleased to know that even if you are not visiting this museum you can still access the tearoom between these hours, even if the museum is closed.


Access to the Musee du Luxembourg

Now when it comes to getting here via public transport in Paris, the nearest RER train station is the Luxembourg stop serving line B, yet the nearest Metro stations are the Saint Sulpice stop serving line 4 and the Mabillon stop serving line 10.

Alternatively, you have the Vavin stop serving line 4 or the Notre Dame des Champs stop via line 12, which are located on the western side of the Luxembourg Gardens.

However, the bus lines 21, 27, 38, 58, 63, 70, 82, 83, 84, 86, 89 and 93 will also get you within walking distance, but if you like exercise then you could always utilise the Velib, which is the self-service bike hire scheme in Paris.

Yet if you have your own vehicle, there are a couple of car parks nearby, plus there are also dedicated disabled parking spaces for badge holders, along with a specific entrance to Musee du Luxembourg in order to avoid queues for those that have pre-booked or are disabled.