La Closerie des Lilas restaurant in Paris

La Closerie des Lilas is a restaurant and brasserie located within the Montparnasse area of Paris close to the Montparnasse Tower and the Gare Montparnasse train station in Paris with the unusual Jardin Atlantique above and two museums in Paris that are dedicated to heroes of World War II and the Liberation of Paris.


A bit on history La Closerie des Lilas Restaurant

La Closerie des Lilas was originally a very simple open air cafe in Paris with a room located in an old post station on the road to Fontainebleau that was first founded in 1847, and in the late 19th century it became one of the most famous meeting places for artists from all over the world.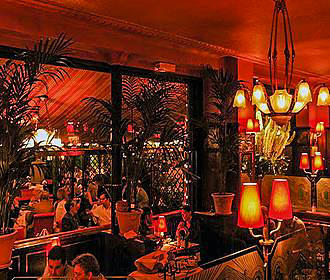 Plus it was one of the first cafes to establish a reputation within the Montparnasse area that attracted anyone and everyone to its garden of lilac trees from the penniless artists through to alluring dancers and the bourgeoisie, as well as the middle class of society.

At the start of the 20th century, many literary people were frequenting the Closerie des Lilas such as Paul Fort who got nicknamed the Prince of Poets by Paul Verlaine and every Tuesday they would meet up in a room on the ground floor to recite verse and exchange poems.

Tristan Tzara who was instrumental in the Dada movement in Paris, which was basically the anti-war movement known throughout Europe, had an argument with Andre Breton in 1922 at this brasserie in Paris and that saw the end of the Dada movement, because Andre Breton was best known as the founder of surrealism.
From then, it became one of the American ex-patriots favourite places with authors such as Francis Scott Fitzgerald and Ernest Hemingway frequenting this cafe in Paris stating it was warm in winter and the terrace was lovely in the spring and fall.

And as the years have gone by, many other artists such as Salvador Dali, Pablo Picasso, Jean Moulin, Man Ray, Mick Jagger and many others have visited La Closerie des Lilas and it is still just as much alive today, continuing the tradition of the arts for future generations still to enjoy, along with a fabulous menu for lunch or dinner to enjoy.


The setting and Cuisine at La Closerie des Lilas

With an elegant and refined atmosphere amidst greenery, you enter into a traditional French styled restaurant that is still reminiscent of times gone by and upon entering through the revolving doors you will discover a rich warm décor with red leather seating and crisp white tablecloths in the restaurant.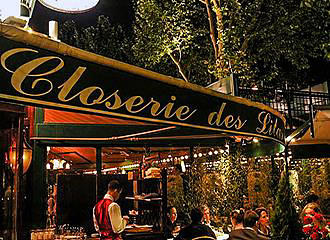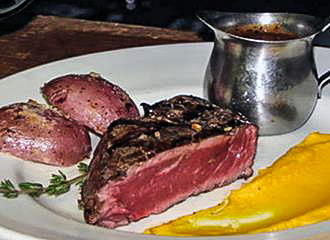 The brasserie and the Piano Bar are also just as elegant but without the extra refinements, yet still the rich dark leather seating, wood and brass along with deep colours and soft lighting, plus it is here that you will even find a plaque with the name Hemingway located where he used to sit.


The restaurants French Cuisine

The restaurant part of La Closerie des Lilas offers a sumptuous a la carte menu with starters like seasonal vegetables with truffle carpaccio and a sesame vinaigrette or duck Foie Gras with candied fruit ranging in cost from around €22 up to €50. You could then opt for a fish course such as Pan sautéed back of bass with gree asparagus and tomato preserve or roasted lobster with vegetable tagliatelle, grilled pine seeds, baby spinach leaves and a shellfish sauce and these are approximately €25 up to €54 as of 2012.

If you prefer the idea of a meat main course, then you could opt for delights such as roasted free-range pigeon glazed with banyuls accompanied by shredded potatoes and pinabpple or a roasted rack of lamb with violet artichokes and these range in price from around €42 to €52.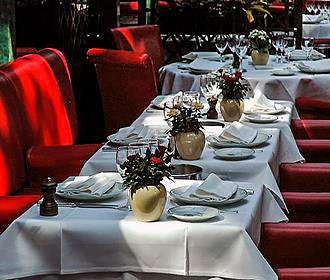 A cheese course is also an option with a selection of seasonal fully matured cheeses for €15 as of 2012, but there are also many different types of ice creams and sorbets available like a peach melba or vanilla ice cream with caramalised Macadamia nuts, salted butter and caramel. However, there are some other very tempting desserts on offer such as chocolate profiteroles or crepe suzette along with some specialities like frosted macaroon with lime and a citrus fruit tartare or almond biscuit with candied rhubarb and green apple mousse.


The Brasserie cuisine

You could choose an assortment of oysters, maybe black pudding with chicory and walnuts or snails from the Burgundy region in garlic and parsley butter for starters or classics like hard boiled eggs with a mayonnaise sauce that range in cost from around € up to €18 as of 2012.

Main dishes could be classics like smoked Norwegian salmon or steak tartar with French fries or fish dishes such as scallops and shellfish casserole with aniseed sauce and potatoes or poached smoked haddock in milk with spinach, potato, poached egg and a white butter sauce. Meat dishes such as a ribsteak with bearnaise sauce or a should of lamb with oriental flavours, carrots and broad beans are also available and a main course varies in cost up to around €30.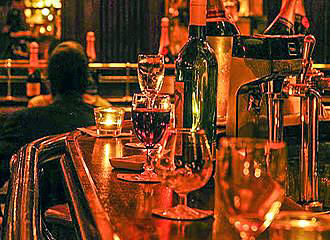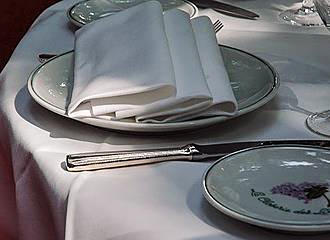 Access to Closerie des Lilas Brasserie and Restaurant

This restaurant in Paris is open from midday through to 2.30pm and then from 7pm through to 10.30pm, however, we would like to point out that you do have to make a reservation in advance, which can be done via telephone.

When it comes to the Brasserie, this is open for non-stop service every day of the week from midday through to 1am, plus there is a Piano Bar that is also open until 1.30am and you will be pleased to know that no reservation are necessary.

Smart dress is definitely recommended, especially if you wish to dine in the restaurant of an evening with its elegant atmosphere, plus you will find that most Parisians do tend to dress up when eating out in Paris.
There is also a private room available for special occasions and to find out more you would need to telephone the Closerie des Lilas on +33 (0) 1 44 27 00 30.

And located within the 6th Arrondissement of Paris yet close to the Montparnasse Tower, the nearest Paris Metro station is called the Vavin on line 4 or if you are travelling via the RER train the you would need the Port-Royal station via line B.

Valet parking is also available, but at your cost and by prior arrangement.