Jean Moulin French Resistance Fighter

Jean Moulin was born in the June of 1899 and grew up with a radical republican family and studying law he chose to become a prefect, but was also a keen artist whose works were often published in newspapers, yet he is now most well known for his efforts within the French Resistance during World War II.


Jean Moulin and his earlier years

So getting back to the life of Jean Moulin, it was in 1922 that he was appointed the position of Principal Private Secretary to the prefect of Savoie and then by 1925 he became the permanent ministerial representative in Albertville.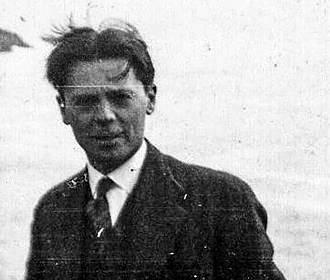 Continuing on this path, his friend Pierre Cot, who was the minister for Aeronautical Affairs, placed him in charge of his civil service administrative department in 1936 and by 1938 Jean Moulin had joined the Aveyron prefecture, which meant he became the youngest prefect in France.


Jean Moulin in World War II

In the February of 1939 he became prefect of Eure-et-Loir and when World War II broke out, he was determined to be enlisted, and was finally called up to the 117 Air Force Battalion in Paris. However, Albert Saurraut, who was the Minister of Internal Affairs at the time, ordered Jean Moulin to return to his post as prefect, as he was an exceedingly well trusted figure.

It was then when refugees flocked to Chartres that Jean Moulin tried to do everything possible to prepare for their arrival, yet the German army arrested him. Upon his arrest he was beaten repeatedly, purely because he would not sign a document that would have falsely accused the Senegalese troops of the French army from massacring the civilian population.

However, he decided to take his fate into his own hands and slit his throat so that he could avoid yielding to their consistent torture, but fortunately he was released and recovered, and then returned to his post as a prefect.
But the Vichy authorities did not like the fact that he had belonged to the Front Populaire Government, or Popular Front Government, and Jean Moulin was dismissed from his position in the November of 1940.

After this, he settled as a farmer in Saint-Andiol so that he could get in contact with the French Resistance under a false identity of Joseph Mercier, and by the October of 1941 he was in a position to travel to London and meet with General de Gaulle.


Jean Moulin and the Resistance

But it was after discovering that that there were a lack of resources in the southern area, using a pseudonym of Rex, he returned to France with a mission, which was to supply logistical resources and create the Armee Secrete, or Secret Army, so that political forces and political organisations could be separated.

And in eighteen months Jean Moulin managed to achieve a substantial amount by supplying the internal Resistance movement with centralised services to provide links with London along with dividing up aid.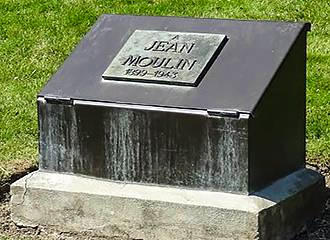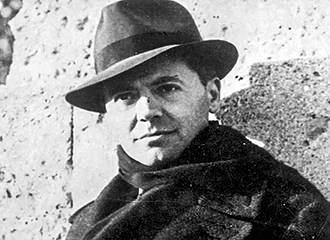 He also created the Coordinating Committee for the southern zone, which brought together leaders of the three main Resistance Movements and the head of the Secret Army called General Delestraint. Any by the start of 1943 he had capitalised on the Anglo-American landings in Morocco and Algeria by unifying the Resistance movement further.

General de Gaulle made Jean Moulin responsible for the Resistance Committee and appointed him the sole representative for France and in the February of 1943, he travelled back to London, accompanied by General Delestraint.

Travelling back to France, the May of 1943 saw the inaugural session of the Resistance Committee, yet there were numerous arrests being conducted including that of General Delestraint and this forced Jean Moulin to gather together representatives from the Secret Army and the Resistance movements.

Unfortunately, in the June of 1943 Jean Moulin, who was using the name of Jacques Martel, was arrested along with many of his comrades and he was tortured by Klaus Barbie. He was then taken to Paris for further interrogation and was then put on a train bound for Germany, but unfortunately this is where he died.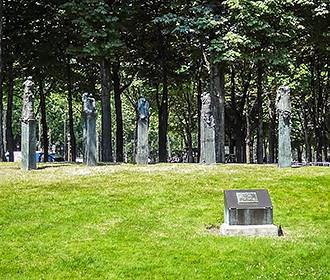 His body was repatriated and cremated at Pere Lachaise Cemetery in Paris, which is where his ashes remained for several years, however after a major tribute to this strong willed prefect and Resistance fighter, the ashes of Jean Moulin were eventually transferred to the Pantheon on the 19th December 1964.

And today you can get to visit the Musee Moulin Museum in Paris, which is dedicated to the person that became the unifying force behind the French Resistance movement.