Musee Bourdelle Museum in Paris

This museum in Paris is dedicated to the French artist and sculptor Antoine Bourdelle and is located within the apartment and studio in the Montparnasse area where he lived and worked from 1885.


About the Musee Bourdelle Museum

When you enter the Musee Bourdelle, the first room you are most likely going to encounter is called the Great Hall and this was the extension added in 1961 on the centenary of his birth.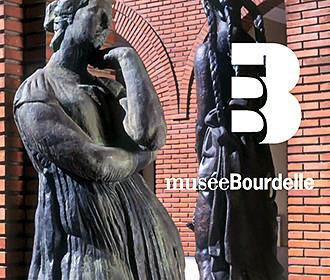 It was constructed to hold some monumental plaster works, such as the one called the Monument to General Alvear and another called the Dying Centaur, and in fact there is a bronze copy on display in the garden.

Now the next area you can visit and enjoy is actually the front garden with its gallery and terrace that has the signature piece of Antoine Bourdelle on display, which is called Heracles the Archer.

Moving further through the Musee Bourdelle you will get to see a room that forms part of the house where Antoine lived from 1885 and even though he ended up living in a different apartment from 1918, he still used to entertain his visitors here and come to work here every day.

It is here that you will be able to discover some of his personal items and additional items that he himself collected including the bed where he rested, his desk and pastel box, along with works that he collected, which he called "My Titan, my Rembrandt", plus a unique mould from the Reims Cathedral.
Another area you can discover are the studios where Antoine Bourdelle would have worked, and when you look at the history of Musee Bourdelle, you will find that these were faithfully preserved by his wife Cleopatre Sevastos and his daughter Rhodia and include touching pastels, etc.

The studios really do provide a great insight into the variety of different techniques and materials Bourdelle used to work with, such as wood and bronze, plus this is where he also taught several students including Aristide Maillol.

In fact, the sculpture studio is one of the main attractions within this museum in Paris, but the painting studio has been completely redone via meticulous research that was carried out utilising old photographs and scouring bric-a-brac and antique shops to recreate the atmosphere, which was carried out during 2014 and includes many paintings and furniture including the couch where he used to lay down.

You will also find a private courtyard garden at the Bourdelle Museum classed as the Inneer Garden, which holds many of the early works that he completed such as Hannibals First Victory and Sappho, not forgetting the Dying Centaur bronze that we mentioned earlier.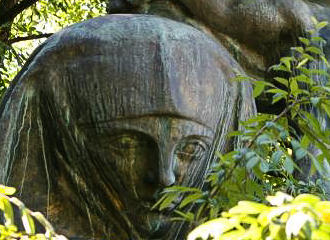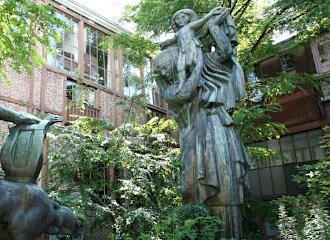 Another extension had to be built and this was designed by Christian de Portzamparc, who also designed the Cite de la Musique within the Parc de la Villette and this section of the Musee Bourdelle Museum sheds new light on two commemorative monuments, his very last work, the Monument to the Polish poet Adam Mickiewicz and his first major commission, the Monument to the Fighters and Defenders of Tarn-et-Garonne of 1870-1871.

Yet this wing can also accommodate temporary exhibitions plus is home to a conservation area, resource centre and a graphic arts room and there is also an additional area for temporary exhibitions, with several being run at different times each year.


Visiting the Musee Bourdelle Museum in Paris

You will be pleased to know that this is one of the disabled friendly museums in Paris with lift access to the different levels, disabled toilets and a wheelchair is also available at reception if required, plus there are large print tour guides for those with sight problems along with a list of tactile objects for those that require touch.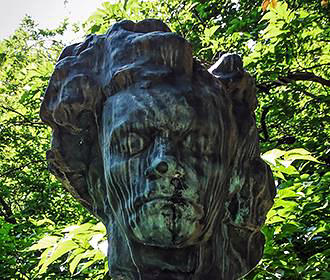 The Musee Bourdelle is open on a Tuesday to a Sunday from 10am through to 6pm, however, it is always closed on a Monday and on all national French holidays, plus there are a variety of cultural events organised throughout the year and to find out more you would need to telephone the cultural activities office.

You will also be pleased to know that admission to the museum for its permanent exhibitions is completely free for everyone, however, there is an admission charge when temporary exhibitions are being held, and this varies each time, yet there are concessions for children under the age of 14.


Access to the Musee Bourdelle

Now when it comes to getting to this artist museum via public transport in Paris, you will find it situated in the 15th Arrondissement close to tourist attractions such as the Tour Montparnasse Tower and the Gare Montparnasse train station.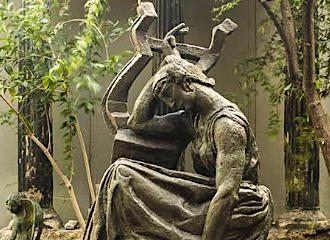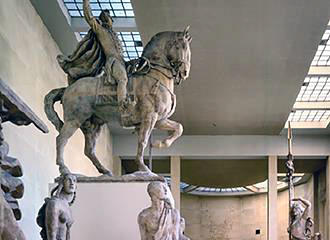 The nearest Metro station to the Musee Bourdelle is the Falguiere stop serving line 12, however a slightly further walk in the opposite direction and you have the Montparnasse-Bienvenue stop serving lines 4, 6, 12 or 13 and you would need to take the Place Bienvenue exit.

However, if you are travelling into or out of Paris via train, then the Gare Montparnasse serves the TER, TGV and Transilien line N trains. But if you are travelling by bus, then you would need one of the bus lines 28, 39, 70, 58, 82, 89, 91, 92, 95 or 96 or the Noctilien Night Bus Service via lines N02, N12, N13, N61, N62, N63, N66 and N145 that will get you to this area.