Cite de la Musique music hall in Paris

The Cite de la Musique is a modern cultural centre located at the Parc de la Villette, which is dedicated to music and research, has two concert halls, hosts over 400 concerts every year including some at the Salle Pleyel concert hall which they manage, plus there is the Musee de la Musique museum and a media library.


About the Cite de la Musique

The architect Christian de Porzamparc designed the Cite de la Musique, with transparency and fluidity in mind for a cultural centre dedicated to music, which would encompass modern construction yet integrate easily within a beautiful park in Paris with its greenery and tranquillity.

The Parc de la Villette is the perfect place for art, culture and relaxation with a promising future that now attractions millions of visitors each year that come on holiday to Paris. And there are numerous different places you can enjoy here like the Cite des Sciences et de l'Industrie, which is the largest science museum in Europe, the impressive Geode, the Grande Halle with its exhibitions, the Argonaute submarine and much more like clubs and theatres.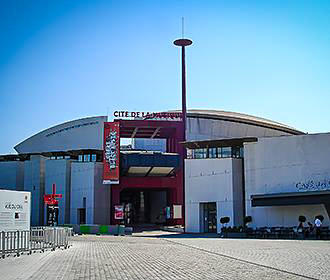 ---
But getting back to the Cite de la Musique, since it was first opened in the January of 1995, this has become an international reference centre entirely dedicated to music with the aim of being able to get music lovers, professionals, novices, adults and children from all over the world to discover the richness of music.

There are actually two different concert halls at the Cite de la Musique, and the first known as the Cite Concert Hall can accommodate 980 people with its modular configuration and exceptional acoustics.

This concert hall is a place where you can discover some of the greatest musicians of the time and a very varied selection of different concerts from Baroque to contemporary and from classical to jazz or world music. But the Cite de la Musique also offers a programme of educational concerts where you can learn more about specific types of music, composers or musical instruments along with music shows designed for children.

Now the second concert hall or Amphitheatre is equipped with an organ and is a more intimate place with only 230 seats that mainly plays host to recitals and chamber music. Yet you can also discover musical demonstrations and concerts at the Amphitheatre, which are from the Musee de la Musique Museum with musicians playing on some of the original instruments from its rich collection, or copies if these instruments are too fragile to still be used for their original purpose.
The Cite de la Musique promotes the exchange between Eastern and Western music cultures and from the historical going back to the middle ages through to the present day. And with this in mind, the l'Ensemble Intercontemporain, which currently has 31 soloists and is devoted to performing 21st century music and new works are also resident here at this cultural centre.

Also this centre plays host to prestigious artists from France and throughout the world, with more than 200 different concerts being organised each year, not forgetting that the Salle Pleyel is a subsidiary that also plays host to many different orchestras and concerts. In fact, at the moment the Orchestre de Paris is resident at the Salle Pleyel, which is located close to the Champs Elysees, until they will eventually move to the Philharmonie de Paris, which will be the fabulous new 2,400 seat concert hall close to the Cite de la Musique in the Parc de la Villette.

There is also a multi purpose space with a media library, which was first opened in 2005, that has ultra modern facilities and is designed for professional musicians and those that are interested in learning more about music or instruments.

With its vast amount of different documents that equates to around 70,000 and constantly growing there are printed materials along with audio, audiovisual and multimedia sections. Plus there are online resources where you can watch concerts that have been performed at the Cite de la Musique, discover the history of musical instruments, repertoires, scores, details of composers, instrument makers and much more. However, it is also an invaluable resource for obtaining information on workshops and music schools and there are almost 7,000 notes related to the Musee de la Musique.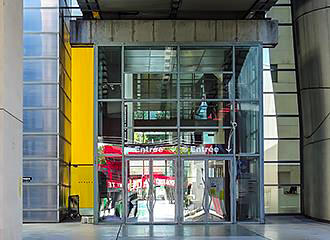 ---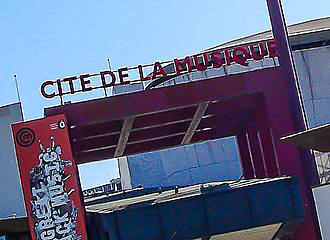 The Folie Musique is located right in the heart of this cultural centre and is a space devoted to encouraging the practice of music for both adults and children and there are special workshops designed for children as well as families including sound studios the electric guitar, steel pans, etc and the workshops for adults are often held with guest musicians as well.

Inside the Cite de la Musique you can also find the Harmonia Mundi bookshop, which is located between the main concert hall and the entrance to the Musee de la Musiqe museum. Here you will be able to purchase DVDs, CDs, books, and much, much more on virtually every topic you could think of to do with music.

In addition to all this, if you feel a bit peckish then why not take a bit of time out and relax in the chic atmosphere of Le Cafe des Concerts, formerly called the Cafe de la Musique, which is an ideal location to enjoy refreshments or a meal before or after a concert.


Access to the Cite de la Musique

The Cite de la Musique is now linked with the Philharmonie de Paris and is open from midday through to 6pm on a Tuesday to Saturday and from 10am through to 6pm on a Sunday, yet it is closed on a Monday and on all major National French holidays, such as 25th December.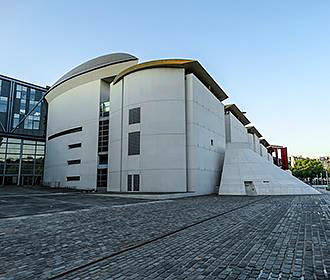 ---
The bookshop is also open during the same times, yet is also open during the intermission and until 8pm on concert nights, whereas the media centre is open on a Tuesday, Wednesday, Friday and Saturday from midday through to 6pm, on a Thursday from midday to 8pm and on a Sunday from 1pm to 6pm.

Admission to all of the activities and concerts organised can be booked in advance by telephone on +33 (0) 1 44 84 44 84 between the hours of 11am and 6pm and for those that are disabled you would need to make a reservation. Alternatively you could also obtain your ticket directly at the Cite de la Musique during the normal opening hours, but for concerts you could be taking a risk that it would not already be sold out.

Concert tickets along with booking workshops etc can also be purchased online and you can even discover what the view will be like from your seat, but we would like to point out that only full price tickets are available in this way, and not for children or disabled visitors who would be able to receive a discounted rate.

Obviously there are lots of different pricing categories both for concerts and workshops and as of 2018 the cost of a concert ranges in price from around €20 up to about €50, but we would like to point out that the workshops for children as well as adults are only available in the French language at present.

When it comes to getting to the Cite de la Musique, you have the metro station called the Porte de Pantin on line 5, which also has an exit accessible to the disabled or you have the bus via lines 75 and 151. However, if you are travelling by car, there is a fee paying underground car park located underneath the Cite de la Musique with ten spaces that are reserved for disabled visitors, but there is a maximum height of 1.9m.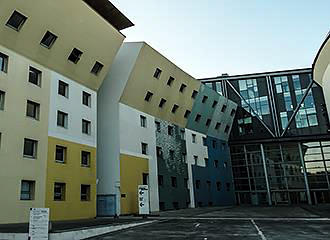 ---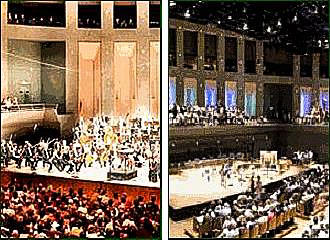 The entrance is located from the Place de la Fontaine Aux Lions with its fountain and through an arcade called the Rue Musicale and topped by a long metal beam that runs along the Conservatoire de Paris facade, it houses the reception area and leads to the concert hall, the Musee de la Musique and the media centre.

Yet for those of you who have booked a ticket to see a concert at the Salle des Concerts with a scheduled start at 8:30pm, then you may be pleased to know that upon presentation of your ticket you are entitled to a free shuttle service that will take you back to key points in Paris.

There are two different shuttle service that leaves from the Porte de Pantin, with the first making stops at places such as Republique, Gare de l'Est, Hotel de Ville, which is the City Hall, Saint-Michel and finishes at Denfert-Rochereau. The second shuttle makes stops at the Gare du Nord, the Gare Saint-Lazare and finishes at the Charles de Gaulle-Etoile by the Arc de Triomphe.

However, other means of public transport that will get you within walking distance of the Cite de la Musique that are located all around the Parc de la Villette include the Metro station called the Porte de la Villette stop, which is located close to the Cite des Sciences at the northern end serving Line 7.

You also have the Tramway via Line T3B, plus additional Bus Lines 139, 150, 152 and 330 along with the Noctilien Night Bus Service via Lines N13, N41, N42, N45 and N140 that have stops at different areas around this enourmous cultural park in Paris.