Le Hall de la Chanson Music Venue in Parc de la Villette

Le Hall de la Chanson, often referred to as Le Hall, only opened in 2013 within the Parc de la Villette and is already a resounding success, as it is dedicated to the heritage of French songs and music.


About Le Hall de la Chanson in Paris

Whether it be Edith Piaf, Georges Bressons or Serge Gainsbourg, the French songs of these artists and many others have become a national pride, and they continue to influence musicians and singers to this day.

And so, the idea was retain this heritage and introduce it to younger generations, so an association was established in 1990, which was supported by the Ministry of Culture, and eventually a permanent venue was chosen within the cultural park in Paris called the Parc de la Villette.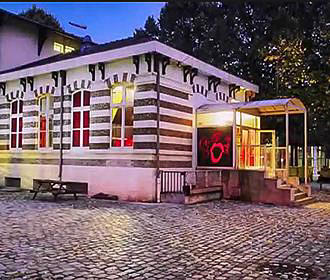 ---
Le Hall de la Chanson was officially opened in 2013 within the Pavillon du Charolais, which was named after a type of cattle that used to be transported here to the slaughterhouse behind the Grande Halle in Villette prior to the area being turned into a cultural centre.

The current director is Serge Jureau, who is a singer, director, music teacher and has been involved with many films and productions, and the opening had performances as a tribute to Edith Piaf in conjunction with the creation called Inedite Piaf by Serge Hureau.

Le Hall de la Chanson, translated to English means Hall of Song, and this is exactly what the music venue is aimed at, yet only having 140 seats, this music venue in Paris not only provides numerous different performances, there are lectures, seminars, concerts, workshops and much more organised throughout the year.

However, the Hall has also produced an online reference for multimedia production and activity, which has become known as the Museum of Song, which holds over 6000 titles that is constantly growing, along with around 1000 biographies of artists and much more.
So Le Hall de la Chanson, or just Le Hall for short, is a place for artistic creation, heritage, and a meeting place for professionals through to those that just love French music.


Visiting Le Hall Music Venue in Paris

As we have mentioned before, Le Hall de la Chanson is located in the Parc de la Villette behind the Grande Halle and situated close to the Cite de la Musique and the Fontaine aux Lions du Nubie fountain in a very historical area.

There are numerous different concerts and events organised, yet due to its small capacity, reservations and bookings must be made in advance, and these do vary in cost, depending upon what you wish to experience, between €10 and €30 as of 2018, but with discounts available for young people, those with disabilities, etc.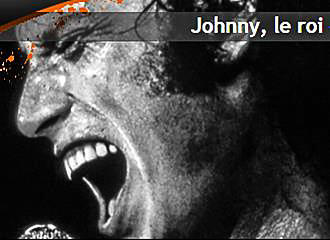 ---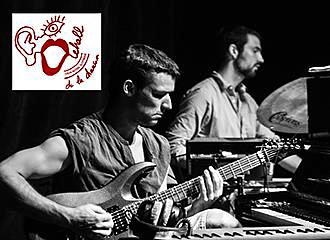 Located in the 19th Arrondissement it is close to the Canal de l'Ourcq and the nearest Metro station is the Porte de Pantin stop via line 5, however the Tramway via line T3b also has a stop here.

Then you have the bus lines 75 and 151 that will get you close by, along with other Bus Lines 139, 150, 152 and 330 plus the Noctilien Night Bus Service via Lines N13, N41, N42, N45 and N140s that have stops around the Parc de la Villette.

Sightseeing cruises by Canauxrama is another option with a stop on the Canal de l'Ourcq and a shuttle service is provided by them at certain times of the year, plus Paris Canal also travel from the Musee d'Orsay to the Villette Park for a sightseeing boat cruise.

However, for those of you who like to get around on your own steam, then you can also find four Velib stations located around the park, with the closest to Le Hall de la Chanson being near tourist information centre, plus there is also a secure ca park located under the Cite des Sciences, which is also accessible to the disabled.