Musee Edith Piaf Museum in Paris

The Musee Edith Piaf is a small privately run museum in Paris that is dedicated to the life of the famous French singer who was given the nickname of Little Sparrow or Mome Piaf, and it has many items of memorabilia on display.


About the Musee Edith Piaf

Edith was born Edith Giovanna Gassion, but was given the stage name of Mome Piaf, which translates to little sparrow, by a nightclub owner Louis Leplee who discovered her talents, and he helped her with her stage performances, recommending her to wear black, which became her signature colour.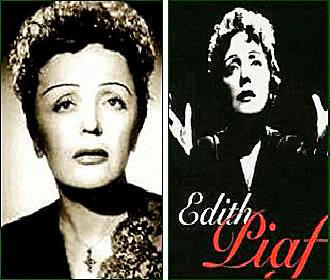 Bernard Marchois first met Edith Piaf when he was only a teenager and became one of her best fans, going to every performance up until her death in 1963. And it was a few years later that Bernard first opened the Musee Edith Piaf museum with a collection of his own personal mementos along with others that were provided by friends and family of Edith Piaf.

Today there is a Friends of Edith Piaf Association, which maintains her grave at the Pere Lachaise cemetery located nearby, along with this unique little museum in Paris that is still located in the private apartment of Bernard.

Even though Edith Piaf became famous throughout the world notably in France but also in the USA, her life was full of hardships and tragedy, and the Musee Edith Piaf has that true sense of intimacy where personal items, photographs and even correspondence bring out the very moving and touching story of her life.

Within the museum you can discover a life size cut out of Edith Piaf who was only 142cm tall, or 4 foot 8 inches and only a size 34 shoe, which is a UK size 2, plus there are several of her black dresses that she wore when performing and a pair of her shoes.
On a table there are a pair of boxing gloves that belonged to her lover Marcel Cerdan. There is also a large teddy bear sitting on a chair that was given to her by her husband.

Plus you can discover personal effects such as jewellery, her china collection, gold and platinum records, music scores, fan letters, personal letters to friends and much more, all while listing to some of her famous songs such as La Vie en Rose and Hymne a l'Amour.


Visiting the Musee Edith Piaf Museum in Paris

Located in the 11th Arrondissement close to the Pere Lachaise cemetery where she is buried in one direction and the Parc de Belleville park in another, this small museum in Paris is situated on the fourth floor within two rooms of a private residence owned by one of her original fans.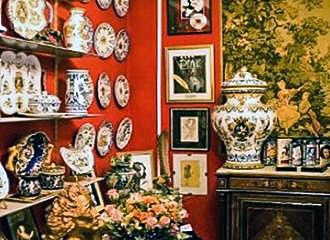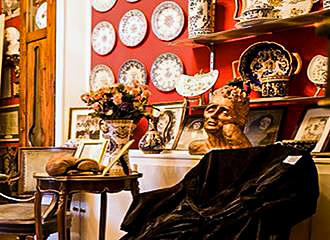 The Musee Edith Piaf is only open on a Monday to Wednesday from 1pm through to 6pm and only by prior appointment with the owner, Bernard Marchois, who will provide you with an entry code to gain access to the building.

From there you have to negotiate four flights of stairs, which also means that because there is no lift, unfortunately the museum is not accessible to the disabled, however, entry to the museum is completely free of charge, although donations are always welcome.

But if you are looking at visiting as a group, then you would need to organise this at least eight days in advance, yet there is a charge of €4, but you would get a guided tour. However, we would also like to point out that photography inside is not allowed, yet you can purchase photographs for approximately €1 to €2 each.


Access to the Musee Edith Piaf

Now when it comes to getting to the Musee Edith Piaf, you may wish to ask Bernard for directions, as it is not actually very easy to find, and even outside the building, there is only a small plaque that says Les Amis de Edith Piaf.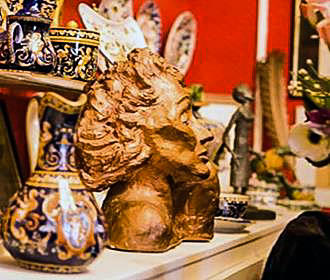 Situated within the Menilmontant area of Paris in the 11th Arrondissement, when it comes to getting here via public transport the nearest train station for the RER is called Nation although this is quite a considerable walk away.

Yet the nearest Metro Station is called the Menilmontant stop serving line 2, however a bit further in a westerly direction you have the Parmentier stop serving line 3, or in a southerly direction you have the Pere Lachaise stop that serves both lines 2 and 3.

Alternatively, the bus line 61, 69, 96 along with the Noctilien Night Bus Service via lines N12, N16, N23 and N34 will also get you within walking distance of the Edith Piaf Museum and other tourist attractions in Paris like the famous Cimetiere du Pere Lachaise.