Le Paname Art Cafe Theatre Comedy Club Restaurant

An unusual concept of shows and stand up comedy with a varied line up every week for free providing you purchase something totalling €5 or more, yet this is also a restaurant serving lunch and dinner, but reservations are essential due to its popularity.


About Paname Art Cafe in Paris

From jazzy concerts early on in the week to DJs at the weekends, and stand up comedy with various different comedians providing alternative entertainment in Paris at other times, this is a venue where there is always something different to enjoy.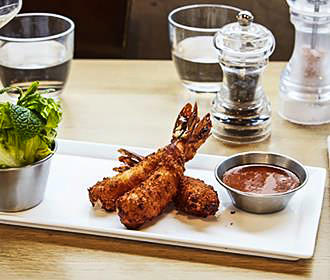 So, Le Paname Art Cafe is known as a theatre, a comedy club and a restaurant, which has a rather unusual concept of being a venue for free entertainment in Paris. But there is one condition, and this is the fact that as of 2014 you must spend a minimum of €5 on consumption of beverages to attend a comedy night.

Yet there is far more to the Paname Art Cafe, as there is a lounge area that awaits you at the entrance, which is available all the time they are open, and known as the discussion area, this is where you can enjoy a coffee, etc and make this your meeting place for friends or with colleagues.

The dining room itself is minimalistic and modern styling, yet only provides seating for a maximum of 90 people at any one time, whether it be as a couple, family or as a group, so this is why reservations are required.
Cuisine at the Paname Art Cafe Theatre Comedy Club

The menu does change with the seasons due to what produce is available and there is a limited selection on a Formula Menu available of a lunchtime, whereas the evening is more of an a la carte menu with a specific price per item.

So as of 2014, the lunchtime menu know as the Formula of the Day would be a starter and main or main and dessert for €14 or a three course for €17. And this could be a starter of crispy salmon followed by veal stew or a house burger followed by a traditional tiramisu served in a glass for dessert.

However, there is an entirely different choice of French cuisine that has almost Mediterranean twist to it on the a la carte evening dinner menu with starters such as cream of pumpkin with coconut and chestnut.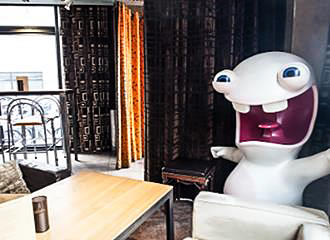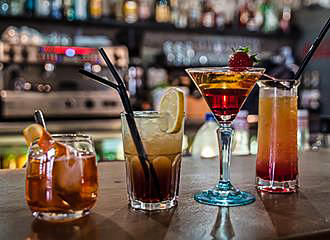 For the main course it could be a cheeseburger and house fries, chicken breast and vegetables or a fish dish such as cod for example. Then there are the desserts, and although like the rest of the menu, there are only a few, they are well worth the anticipation, with the three cheese platter or lemon meringue pie being popular choices if you do not opt for the tiramisu.


Visiting Le Paname Art Cafe Theatre Comedy Club

You will find the Paname Art Cafe open from every day of the week from around 9am in the morning through to 2am with the bar being open from around 10am, but lunch service is only between the hours of noon and 3pm and the dinner service is from 8pm through to midnight.

The Comedy Club is also open every day of the week with a different show or variety performance on offer every day, and although admission is completely free of charge, there is a mandatory €5 minimum you must spend on drinks, whether it be cold soft, hot or alcoholic.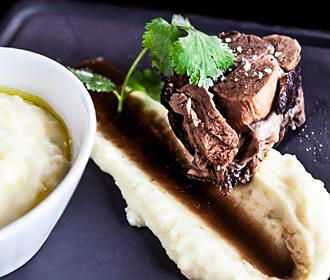 You may also be pleased to know that the place is air conditioned during the warmer months plus there is WiFi available for its patrons, but we would like to point out that reservations are required for both lunch and dinner due to its popularity.

And when it comes to getting to Le Paname Art Cafe Theatre Comedy Club Restaurant, the nearest Metro station is either the Goncourt stop via line 11 or the Republique stop via lines 3, 5, 8, 9 and 11. Yet do bear in mind that if you are leaving near closing time, that all public transport in Paris stops in the very early hours, so you may need to consider the Noctilien, which is the night bus service, or one of the many taxis in Paris.