Cafezoide, Cafe at Bassin de la Villette for children and infants in Paris

Cafezoide was an idea that came about from parents coffee mornings, and is the only cafe in Paris dedicated to children, and from newborns through to children up to the age of 16, all are welcome with adult supervision of course, but they offer a wide range of activities like painting, drawing, shows, debates, even dance lessons including hip hop and much more in a secure environment with no smoking or alcohol allowed.


About Le Cafezoide Cafe

After a dream from when she was a child herself, it was back in 1999 that a lady called Anne Marie Rodenas, along with some friends, managed to open a cafe in Paris dedicated to children, where they could be in a safe environment and enjoy activities with others, that they may not be able to anywhere else.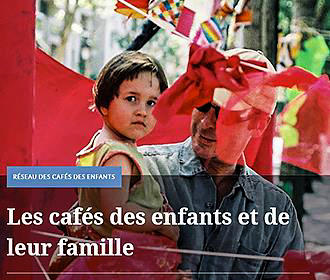 The idea was not just for children to be able to have fun, but also to learn and discover new things, or even be able to talk to others and maybe discuss problems or feelings that they could not with their own family. And so, with the help and support of the City of Paris, a location was found on the Bassin de la Villette, which was an area that had started to be redeveloped into a cultural area along with the Parc de la Villette, etc.

Many years have gone by since Le Cafezoide first opened and it is still a resounding success, especially for local residents, however, anyone is welcome, from any culture and any background, although of course, everything is in French.

You will find different dedicated areas that cater to the needs of all ages of children with a space specifically for mothers and newborns through to a toddler play area and a tree house and slide, a computer area, a winter garden, a painting area, a teen bar, etc.

And every day that the Cafezoide is open, there are many different activities and workshops on offer such as face painting and poster art, through to theatre, acting, mime and circus skills. Children could learn judo or yoga, enjoy listening to different music or learn dances such as salsa or hip hop to name a few things organised throughout the year.
Plus they have the opportunity to see shows, films, and numerous other events that are organised around themes, like treasure hunts, discovering different aspects of other cultures and countries, exhibitions, games tournaments, storytelling sessions and much more that will keep any child or teenager happy and occupied.

For each session a child attends, it is a cost of €3 as of 2018 and they get a ticket so they can also benefit from having a drink such as a fruit juice or alternatively they can opt for a snack such as a piece of cake, a crepe or even ice cream.

An adult accompanying the child is a cost of €1 but this entrance fee also includes a cup of tea or coffee. Additional drinks or snacks can also be purchased for both the children and adults, and as of 2018 a drink is €1.50 and a snack nibble is €2. But a main meal plate can also be purchased at a cost of €4.50 for a child and €6 for an adult.


Visiting Cafezoide in Paris

You will find the Cafezoide located in the 19th Arrondissement right by the Bassin de la Villette and it is open on a Wednesday through to a Sunday from 10am to 6pm all year round.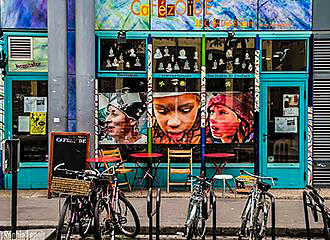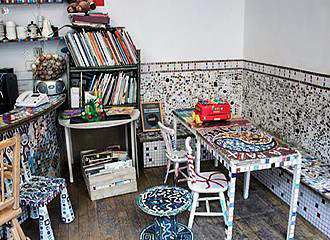 You have to purchase a ticket for a child, which is called a PAF, and this is a mandatory participation fee, which is a cost of €3 as of 2018, however with this ticket, it enables the child to access the different areas, activities and workshops that we mentioned above, and a snack or drink is also included within this cost.

However, on the second visit, you are also required to pay an annual membership fee, which is a cost of €8 per child as of 2018, and although it is not necessary, they do ask that adults also provide a donation to help towards the running costs of around €12 or more per year.

Now when it comes to getting to the Cafezoide via public transport, you will find that the nearest Metro stations are the Laumiere stop via line 5, the Crimee stop via line 7 or the Jaures stop via lines 2 and 5.

However, the bus line 60 will also get you close by and the bus lines 26, 48 and 54 are also within walking distance of this dedicated children's cafe and entertainment social centre.