Bizz'Art Restaurant and Club in Paris

The Bizz'Art provides live music events, especially on the theme of soul music, along with nightclubbing with DJs, yet has a lively bar and a mezzanine restaurant that overlooks the bar and dance floor, which is located close to the Canal Saint-Martin in a building full of character with exposed beams.


About Bizz'Art

Whether you wish to attend a concert, just enjoy a drink at the bar, have a meal or party the night away dancing to DJ music, this entertainment venue in Paris has everything in the one place for a festive and lively evening, yet if you are not in this area, they also have another venue called The Sanz by Bizz'Art.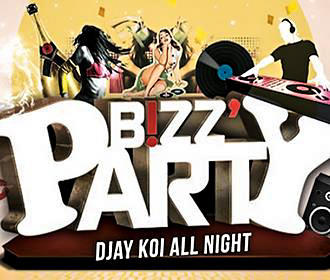 Now this particular venue is the original one situated in a former officers mess building, and much of the original character has been retained, so you can still admire the exposed wood beams and chandeliers hanging from the high ceilings.

Alternatively, you could enjoy a meal in the mezzanine restaurant while you watch people on the dance floor before you join them to the latest DJ mixes, or admire the lively and brightly lit bar from this lofty position.

There are also concerts held regularly by bands and solo artists, with an emphasis on soul music plus there are themed events that take place throughout the year at Bizz'Art, but whatever you choose, you are sure of a fun and relaxed atmosphere with a warm welcome.
Cuisine at the Bizz'Art Restaurant in Paris

The a la carte menu offers a range of starters such as Salmon tartare with avocado, Duck Foie Gras with fig chutney or Beef carpaccio for a cost of €11 as of 2015.

The main courses could be delights like Rumpsteak with Roquefort sauce, potato gratin and green salad, Duck with pepper espelette and house Ratatouille, Roasted sea bass with pilau rice, vegetables and sauce, etc for a cost of €22 as of 2015.

Then you could opt for a tempting dessert such as Profiteroles with chocolate sauce, Tiramisu, Fresh fruit salad, Sorbets of the season or even Apple tart, and these are the same cost as a starter.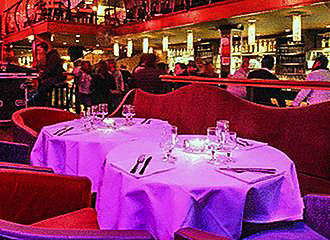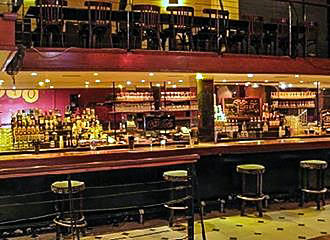 Yet there are different Formulas available at Bizz'Art where you can enjoy a concert from your table, with free entry on a Thursday, and these include the Formule Decouverte at €35 as of 2015, which includes a starter and main course or main course and dessert, however, this is only available for less than ten people in a group.

The Formula Bizz'Art is €40 for a three course meal, and the Formula Club for €45 also includes an aperitif of kir and coffee to finish, and with all of these you are entitled to stay for the remainder of the evening and the nightclub, yet you can also choose an a la carte option like we mentioned above.

However, we would like to point out that for the party clubbing after 12.30am, the restaurant tables will be reserved for priority customers who have ordered bottles with their meal such as champagne, with a starting price of €100.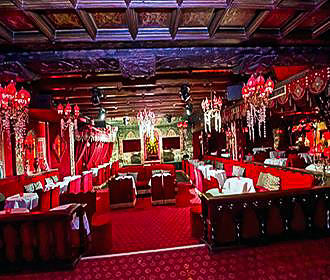 Visiting Bizz'Art Restaurant and Entertainment Venue in Paris

The Bizz'Art is located on the Quai de Valmy, which runs alongside the Canal Saint-Martin in the 10th Arrondissement, and they are normally open from around 8pm to 5am on a Thursday through to a Saturday, plus amazingly, according to Bizz'Art themselves, there is access for the disabled, yet reservations are highly recommended.

Some of the concerts and events you do have to pay for, however there are some that have free entry, but it is wise to check, and also if it is a paying concert you wish to attend, then you would need to book a ticket, as this is a very popular venue and tickets go fast.

Now when it comes to getting to this entertainment venue via public transport in Paris, the nearest Metro stations are Jaures stop via lines 2 and 5 or the Louis Blanc stop via line 7. However, we would like to point out that if you are leaving in the early hours, then you will need to make alternative transport arrangements such as one of the Paris taxis or a night bus, as the Metro does not run in between the hours of around 1.30am to 5am.