Paris Velib station maps

Velib is the largest bike sharing scheme in the world and having been in Paris since 2007, you can pick up or drop off one of the 20,000 plus bikes at any of the 1,800 different stations dotted all over the city, which are approximately 300 metres apart. Also, being available 24 hours daily, it makes this an ideal means of transport in Paris for those that want to see the city in a different way, and here you can download the PDF or save the image map of the Velib stations, so you know where the nearest ones are to the tourist attractions you wish to visit.


Map of bicycle hire Velib Stations in Paris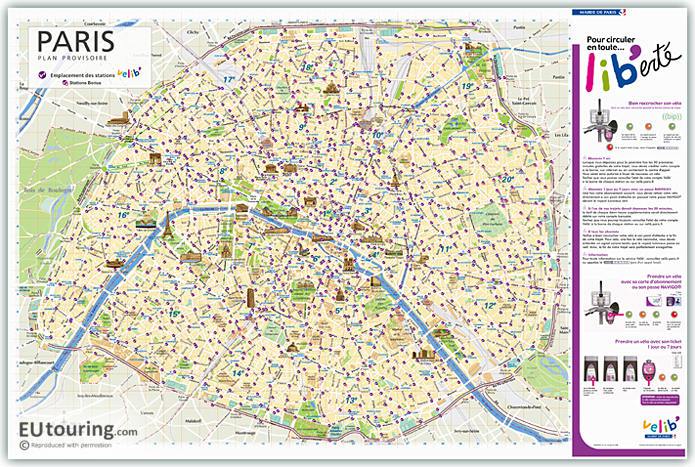 These maps show the different bicycle hire Velib stations around Paris in PDF format, or as a image file, which can be viewed online or free to download on to your smart phone, iPad, tablet or laptop, making these ideal for when you are travelling around Paris.


Formats available

Paris Velib Stations Map - PDF (Standard quality - 1.5 MB)
Paris Velib Stations Map - PDF (High quality - 6.3 MB)
Paris Velib Stations Map - Image (Standard quality - 2.7 MB)
Paris Velib Stations Map - Image (High quality - 7.7 MB)