Vintage 2CV Tours in Paris

Travelling around the city of Paris in the a restored Citroen 2CV with a professional English speaking driver, is a novel and unusual experience that can be combined with champagne, dinner and even entry to a jazz club, so whether it be fun day trip, discovering hidden gems, or a romantic night, then all of these are possible.


About the Vintage Citroen 2CV Tours

The 2CV became the icon of the French car manufacturer Citroen and was in production for over 40 years, and now classed as a classic car, you have the opportunity of being able to enjoy this unusual part of the history of France, which you are on holiday in Paris.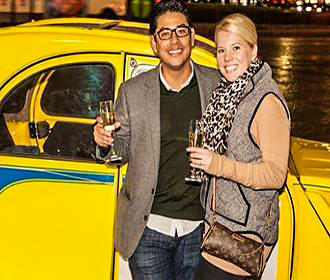 There are actually a few 2CVs available, so if you want to organise a party style event or a corporate event, then this is possible, and even specific signs or logos can be added to the sides of the cars to promote your event while travelling around the city.

However, for most, it is the packages available for individuals that are going to be of interest and there are plenty of different options to choose from.


A Classic 2CV Tour

With a Classic Tour costing €125 for 1 hour and €220 for 2 hours as of 2015, there are also different options and additional extras you can add, such as champagne.
So when it comes to a Classic Tour in a Vintage 2CV with Experience Paris, you could opt for the Panoramic tour, where you can discover famous sites and monuments in Paris such as the Palais Garnier, the Musee du Louvre, the impressive Notre Dame Cathedral and the famous burial place called The Pantheon. You would also see the renowned Avenue des Champs Elysees and the Arc de Triomphe located at one end, Les Invalides and, not forgetting the most famous, the Eiffel Tower, to name a few.

But you could opt for a Secret, Romantic tour in a 2CV where you visit some truly enchanting places within the city including the I Love You Wall in Montmartre, where you can take a moment to share your love for each other. And with this, you can ask your personal English speaking driver to take your photo with your own cameras at different points along the tour.

Yet if an evening in the City of Lights within a Citroen 2CV is more to your liking, then no problem, as there are two different nights tours of Paris available that are a two hour duration, and can be organised with or without champagne. And you could choose to see the Montmartre area with places such as the Moulin Rouge along with Right Bank monuments, or you could choose a tour circling the River Seine and seeing the Champs Elysees all lit up.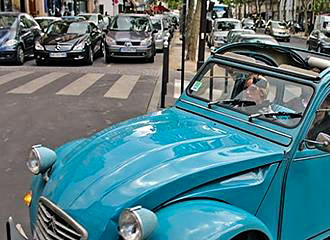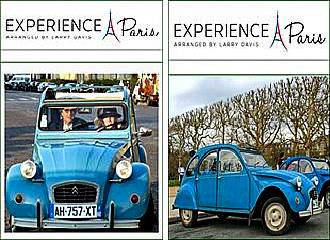 Speciality tours with Experience Paris in a Citroen 2CV

Depending upon your interests, there are some different Speciality Tours in a Citroen 2CV available such as one called the French Revolution, where you can discover how and where revolutionaries planned the overthrow of the monarchy, and the aftermath, along with the re-birth of Paris, and these are from €360 as of 2015.

Another is called Medieval Paris, where you can discover things such as remains of a 13th century wall and the largest amphitheatre outside of Italy. Or perhaps the WWII tour would be more to your liking following the route General Leclerc made as he entered Paris, discovering the offices of Charles de Gaulle, French Resistance bunkers, the headquarters of the German Intelligence, etc, all as you go round the city in a 2CV.

A speciality route called Hidden is popular, which allows you to discover reminders of times gone by like a historical vineyard, a 300 year old windmill, picturesque hills and the tranquillity of the canals through to exotic gardens and hidden villages still within Paris that has grown around them.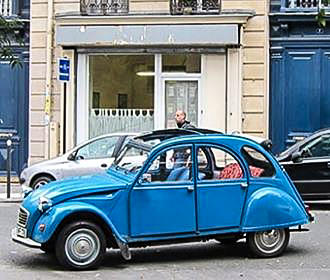 Yet for those of you interested in food and French cuisine, there is an Experience Paris tour that take round the city to discover some of the finest bakeries, artisan shops and boutiques, butchers, cheese shops, famous restaurants, chocolate stores, markets etc. And depending upon your tastes, you can cater your 2CV tour of Paris with a knowledgable English speaking guide to specific points of interest such as markets, chocolate, or pastries, etc.

However, instead of a trip through Paris in a 2CV, you could enjoy a two, three or four hour tour in a Citroen Traction, which is the car favoured by the French Resistance, General Charles de Gaulle and many others including actors such as Jean Gabin and gansters like Bob the Gambler.

Now this particular car is a black Citroen Avant Traction, which was only produced between the years of 1934 and 1957, and has been fully restored for your comfort and pleasure. Also while on your tour of Paris complete with a bottle of champagne, you can ask your driver guide to stop so that you can get out of the car and take photos, or get the driver to take photographs of you, for even more lasting memories. And this is a starting cost of €375 for a two hour adventure.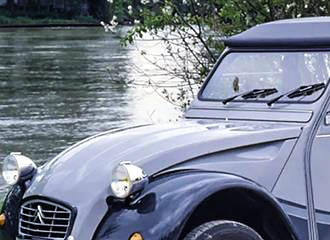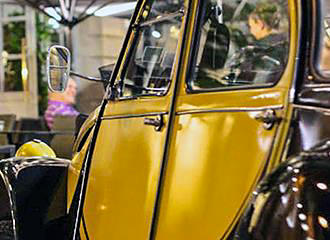 Dinner Packages and a Citroen 2CV Tour

Based on two people at a cost of €240 as of 2015, you will be picked up from your apartment or hotel in Paris at either 4pm or 6.30pm for a two hour Classic Vintage 2CV tour to discover some of the most famous monuments, bridges, etc before arriving at the most famous landmark of the Eiffel Tower.

The package then includes the reserved lift tickets for you to reach the 58 Tour Eiffel restaurant on the first floor of this icon, where you will enjoy a three course meal and a glass of champagne.

But if you would like a more fun type of Vintage 2CV tour, you can select a three course dinner at one of the specified bistro choices in the Latin Quarter, which is where you will be picked up from in the 2CV at 8.45pm.

Then you can enjoy a one hour tour of the Left Bank before being dropped off at the oldest Jazz Club in Paris located near Notre Dame Cathedral, and based upon two people this is a cost of €119 and includes the entrance fee to the jazz club.


Access to the Vintage 2CV Tours in Paris

The office for Experience Paris is located in the 7th Arrondissement and is only a few minutes walk from the Eiffel Tower on the Left Bank of the River Seine, and it is situated opposite the Ecole Militaire, which is a military academy where Napoleon Bonaparte once studied.

You would need to go to their office for specific tours, however, as you read earlier, some of the Vintage 2CV tours of Paris will either pick you up at your designated locations such as your hotel or apartment or a specific point like a restaurant depending upon the type of tour package you choose.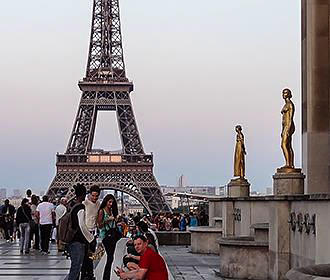 But when it comes to reaching the Experience Paris office via public transport in Paris, there are numerous different means of getting there, and the Ecole Militaire Metro stop is the closest via line 8.

Alternatively, you have the La Motte-Picquet - Grenelle stop via lines 6, 8 and 10, yet if you are travelling on the RER trains, you would need the Champ de Mars - Tour Eiffel stop serving line C, plus the bus numbers 28, 80, 82, 87 and 92 will also get you close by.