Cafe des Concerts bar and restaurant in Park Villette

The Cafe des Concerts was originally known as the Cafe de la Musique and is located next to the Cite de la Musique, yet has been totally revamped to include a cocktail bar, an open kitchen, another bar, the dining room and a terrace overlooking historical monuments in the cultural area of Parc de la Villette.


About Cafe des Concerts

The cafe des Concerts has a modern, chic interior with white marble bars, along with lots of wood and stone, with different areas you can sit and relax including on sofas, a bar stools, or the more traditional style dining experience.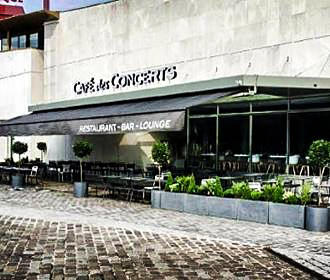 ---
The bar, cocktail bar, restaurant and lounge area all utilise the colours of white, grey cream and brown to provide that refined, yet friendly and convivial space, where you can even see the chefs hard at work from the open kitchen, or you can enjoy looking out towards the Fontaine aux Lions de Nubie or the historical building of the Grande Halle.

Yet for the finer weather, you could also sit outside on the terrace and even enjoy the sunset, or a drink and snack after having been to one of the concerts within this cultural park in Paris.


The Cuisine at Cafe des Concerts

There is a wide variety of different cuisine on offer at this cafe and restaurant in Paris, and one of the concepts is to get people sharing, so known as concept dishes, they are served in cast iron casserole dishes and placed in the centre of the table, so everyone can serve themselves with the amount they want.
Now bearing in mind that the Parc de la Villette has numerous music venues located within it, and not just the Cite de la Musique located next door, as you have the Trabendo, the Zenith, Le Hall de la Chanson, the Grande Halle that we mentioned earlier and the Theatre de la Villette. So, the Cafe des Concerts is not just aptly named, but when it comes to the a la carte menu, the starters are named Preludes and the desserts are named the Finale.

Now starters could be beef carpaccio with arugula and parmesan, a variety of different salads including the traditional Caesar salad, or you could opt for a charcuterie board, which can be shared if you wish.

Main courses could be a salmon or chicken club sandwich served with fries, Arborio risotto with wild mushrooms, Beef lasagne, Fillet of sea bream served a la plancha with potato puree and parmesan, a Ginger and coriander salmon tartare or Veal cutlet with braised carrots, stewed onions and a herb butter, to name a few.

There are also weekly, daily specials on offer at this restaurant in Paris such as traditional Sauerkraut or grilled pork belly meat with risotto and lemon confit served on a Wednesday, Marinated cod with sweet spices and pureed artichoke served on a Friday, etc, all at a cost of €16.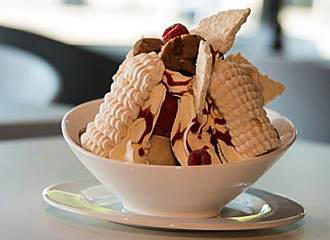 ---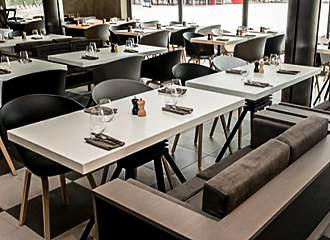 Plus there is a formula of main course and dessert served on a Monday to Friday lunchtime for €20 as of 2018, along with a Vegetarian salad for those of you that do not eat meat.


Visiting Cafe des Concerts

Located in the 19th Arrondissement, you will find the Cafe des Concerts situated within the Parc de la Villette by the Cite de la Musique, and overlooking the Fontaine aux Lions de Nubie in the square by the Grande Halle.

And this bar, cafe and restaurant in Paris is open every day from 9:30am through to midnight, however, the a la carte lunch service is from noon until 2:30pm and dinner service is from 6pm through to 11:30pm, but numerous dishes and snacks can be purchased throughout the day and evening as well.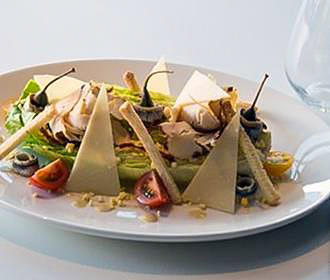 ---
You will find that this is a very popular place to enjoy a meal, especially on those days when concerts are being held, so reservations are highly recommended and this can be done by telephone on +33 (0) 1 42 49 74 74.

Now when it comes to getting to Cafe des Concerts via public transport, the nearest Metro station is the Porte de Pantin stop serving line 5, which is also a tramline stop on line T3B, or alternatively you could take the bus via lines 75 and 151.

There are also several other public transport options that can be found all around the Parc de la Villette including the Bus Lines 139, 150, 152 and 330 along with the Noctilien Night Bus Service via Lines N13, N41, N42, N45 and N140 and the Porte de la Villete Metro stop serving Line 7.