Salle Pleyel Concert Hall in Paris

The Salle Pleyel is an impressive concert hall situated in the heart of Paris close to the Avenue des Champs Elysees and the Arc de Triomphe, and this is actually a subsidiary of the Cite de la Musique located at the Parc de la Villette, which is where you will also find the Musee de la Musique.


About Salle Pleyel

The Salle Pleyel is home to the Orchestre de Paris and with its residents, orchestra and guest artists, this concert hall aims to create an environment worthy of receiving masterpieces of the symphonic repertoire.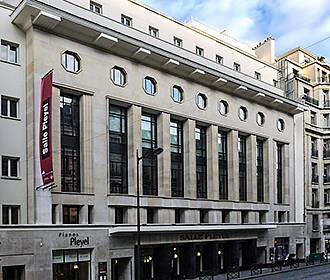 Also, having recently been fully renovated, it is now even more of a success than in the past, yet, when you look back at the history of the Salle Pleyel, this has not always been the case and the concert hall has had some turbulent times, yet it has also enjoyed famous guest musicians and conductors such as Igor Stravinsky and the jazz player Louis Armstrong.

But in keeping with this tradition some of the most famous names in orchestral music are often to be found performing and there is a very varied programme organised throughout the year.

So to give you an idea, the Orchestre de Paris and the philharmonic orchestra called the Orchestre Philharmonique de Radio France regularly perform at this venue, but the London Symphony Orchestra will be playing in March 2013, the Czech National Symphony Orchestra is performing in April and the Russian National Orchestra are playing in May 2013.
You will also find that there is a bar called the Bar Blanc located in the lobby of the Salle Pleyel and this is open one hour before the concerts start and also during the intermission, plus there is also a restaurant, so that you can make a whole evening out in a completely different atmosphere.


Le Cafe Salle Pleyel

The Cafe Salle Pleyel is located within the prestigious concert hall of the same name and is designed in a contemporary and modern way with crisp white pillars, walls and ceilings with a contrasting dark floor, plus the tables and chairs are either black, white or an orangery red colour to provide additional contrasts.

The restaurant is open on a Monday to Friday for lunch or for a pre-concert dinner, but reservations do have to be made in advance by telephoning +33 (0) 1 53 75 28 44. Champagne, sandwiches and sweets are also available before the concert and during the intermission, yet there is a new service that has just recently been introduced at the Cafe Salle Pleyel, which is where you can order your dinner in advance and this will be served to you during the intermission.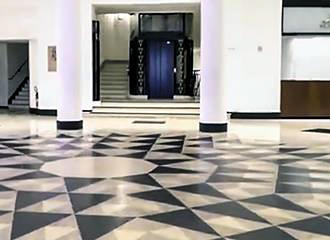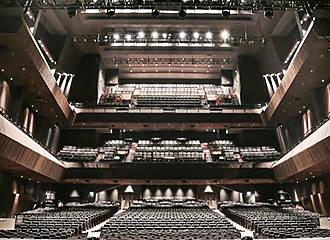 However, we would like to point out that this cafe style restaurant in Paris is closed from mid July through to the end of August, which is the same time as the concert hall closes each year.


Access to Salle Pleyel

Different concerts and performances are held of an evening throughout the year, except for between mid July and the end of August when the Salle Pleyel is closed.

You may also be pleased to know that this concert hall is accessible to the disabled and wheelchair users can reach the auditorium by lift, plus there are dedicated toilet facilities on each level as well. But in addition to this, wheelchair accessible seats are available in each of the different seating categories and disabled visitors can obtain a 15 percent discount on the cost of tickets by providing proof. However, we would like to point out that a wheelchair accessible seat must either be booked by telephone prior or at the ticket office, and upon request, reception staff can also accompany the person to their seat.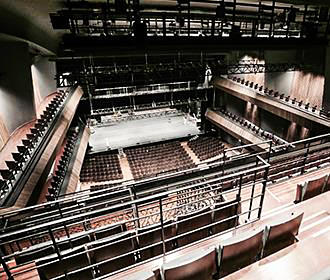 Now talking of tickets, the ticket office is open on a Monday to Saturday from midday through to 7pm and until 8pm on concert nights and on a Sunday from 11am through to the time the concert is about to start.

Yet, you can also book your tickets by telephone between the hours of 11am and 6pm on +33 (0) 1 42 56 13 13 and they range in cost from around €15 up to €160 depending upon what category of seat you choose and you can pay by Visa, Mastercard or American Express, but we would also like to point out that there is a €2 booking fee per transaction.

However, so as to encourage people to discover performances at both the Salle Pleyel and the Cite de la Musique, if you purchase a ticket for this concert hall, you can obtain a 10 percent discount on the cost of a ticket at the Parc de la Villette music hall. And in addition to this, you can also obtain a 20 percent discount on the cost of entry to the Musee de la Musique, which is the unique music museum in Paris, which is also located at the Parc de la Villette.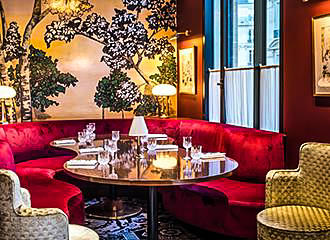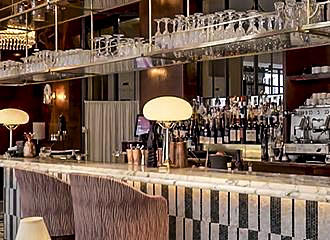 You can reach the concert hall by different means of transport in Paris, such as the Metro station called Ternes on line 2, the Metro stop called Charles de Gaule-Etoile on lines 1 or 6 along with the RER trains on line A.

There are also different Paris buses with the numbers 30 and 31 stopping at the Place des Ternes or the numbers 43 and 93 literally stopping in front of the Salle Pleyel. Yet if you have your own transport whether it be car hire or you are driving through France, then there is a car park called Vinci Hoche, which is located opposite 18 Avenue Hoche, yet it has a maximum height of 1.9 metres.