Musee Nissim de Camondo in Paris

The Musee Nissim de Camondo museum in Paris is probably one of the most sumptuous private homes from the early 20th century that has been fully preserved as a museum and is located in the 8th Arrondissement of Paris.


A bit of history on Comte Moise de Camondo

Comte Moise de Camondo was born in Istanbul during the year 1860 into a Jewish family that owned one of the largest banks in the Ottoman Empire, which had been established in France since 1869 and so, following in the family footsteps Comte Moise also became a reputed Parisian banker.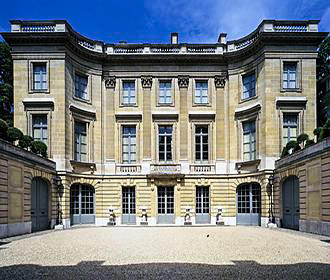 He was a passionate collector of French furniture and art objects from the eighteenth century and amassed a fabulous collection of unusual quality and so, in the year 1911 Moise de Camondo hired the architect Rene Sergent to build a private mansion.

He chose the location next to Parc Monceau that would be suitable not just for his collection, but also for his family and going for the impressive, the design of the mansion house was in fact modelled on the Petit Trianon at the Chateau de Versailles on the outskirts of Paris.

Even though it had all the modern day facilities such as kitchens, bathrooms and offices, along with a heating and state of the art lighting system, these were hidden behind the handsome decor of the wood-panelled apartments, so as not to distract from the building, its architecture and his collections.

Although Comte Moise de Camondo intended to bequeath his mansion and collection to his son, unfortunately his son, Nissim, was killed in an air battle in the June of 1917 during World War I.

So after this tragic loss, Moise decided to bequeath his property to the Arts Decoratifs in memory of his son, Nissim, and this French museum in Paris first opened its doors the year after Moise de Camondo died in 1935.
However, the story does not end there, as his daughter, son-in-law and their two children all died in Nazi concentration camps in World War II, so unfortunately, the family blood line completely died out.

Yet this museum named after his son Nissim still continues and is still run by the Arts Decoratifs, where you can also find other museums under a collective of the Musee des Arts Decoratifs in a wing of the famous Louvre.


About the Musee Nissim de Camondo Museum in Paris

You will find that the mansion house has been fully preserved in its original condition and therefore offers the visitor an opportunity to discover the taste of a great collector.

Therefore, while you are on holiday in Paris, you can get a real feel of everyday life as it was in an aristocratic home, not forgetting the exceptional collection of art objects as well.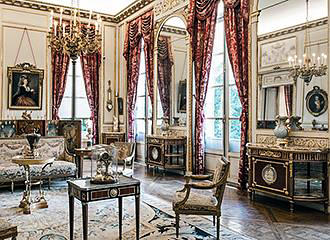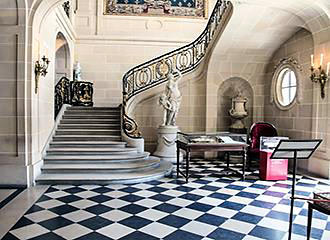 Some of things you will be able to see include the antique woodwork that serves as a backdrop to furniture produced by cabinet makers and joiners who were working for the Garde Meuble Royal, which translates to the Royal Furniture Repository.

There are also gilt bronze clocks, wall clocks, barometers, chandeliers and mounted vases that adorn cabinets, along with spectacular masterpieces such as the Orloff silver dinner service that was commissioned by Catherine II of Russia from the silversmith Roettiers in 1770.

Other objects and items Moise collected include a porcelain dinner service made in the 1780's at Sevres, along with numerous sculptures, busts, portraits and many paintings, which depict different hunting scenes and landscapes.

You can also discover finest furniture and objects from the reigns of Louis XV and Louis XVI such as chairs from the Turkish Room of Louis XVI's sister Madame Elisabeth, carpets that came from the Savonnerie factory, which were originally commissioned for the Grand Galerie of the Louvre and a roll-top desk by the master cabinetmaker Jean-François Oeben.

The building also has outbuildings that were originally constructed in 1863 for M Violet who was a public works contracter, and these were integrated into the mansion house, although most are not accessible to the public.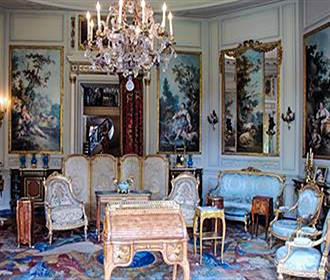 However, one that was in the left wing, which used to be for the cars to be housed, washed and serviced with the mechanics and chauffeurs residing in the apartments above, has now been renovated and restored to accommodate a restaurant and reception venue.


Le Camondo Restaurant

Le Camondo has opened its doors within the museum in the left wing that used to be the garage of the Hotel Particulier as it was known, within the fully renovated space, which has retained its coffered ceiling and metallic columns that make up the structure of the space.

When entering Le Camondo restaurant, a large bar acts as the central element of the space, like a huge dining table, which makes this an inviting area for people to share some time together and the entire area can be privatised upon prior request.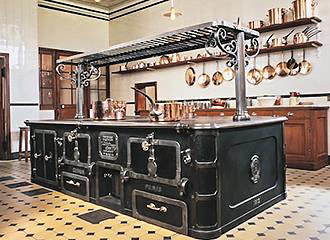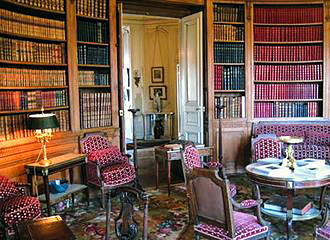 It also opens onto a paved courtyard that is protected from external noise, just like a secret garden, making this a relaxing spot for lunch or dinner on those nice days, plus this restaurant in Paris is accessible directly from the street, meaning you do not have to purchase a ticket to the museum if you do not wish to.

And you will find that the warm and inviting restaurant has a cosy atmosphere featuring an interior design that mixes styles and materials with the spirit of an elegant conservatory, which make you feel like at home or within a private space, especially with some of the lounge style sofas along with the more traditional seating.


Access to the Musee Nissim de Camondo

This unusual museum in Paris is open on Wednesdays through to Sundays from 10am to 5:30pm, yet is closed on Mondays, Tuesdays and all National French Holidays.

An audio guide is included in the price of admission, which is €12 as of 2020, plus this includes any temporary exhibitions that are being held at the time, along with the audio guide that is available in different languages, yet access is free to the disabled upon eligibility.

However, we would like to point out that it is only the ground floor that is accessible to the disabled as there is no lift to the upper floors, due to the fact that this stunning mansion house has been kept totally original.

Yet there is also a combined ticket that you can purchase for a cost €20 as of 2020, which provides access to the Musee Nissim de Camondo along with the Musee des Arts Decoratifs and its different museums along with temporary exhibitions.

Now when it comes to Le Camondo restaurant, you will find that this is open from midday through to midnight on a Monday to Saturday, and as we mentioned earlier, it is accessed independently from the museum, and the official address is 61 bis Rue de Monceau.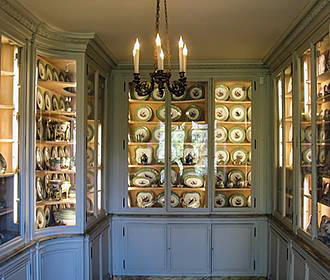 Public transport for Musee Nissim de Camondo

Located in the 8th Arrondissement of Paris very close to the Parc Monceau, when it comes to getting here via public transport you will find that the nearest Metro stations are Villiers stop serving lines 2 and 3 or the Monceau stop serving line 2.

Situated close to numerous other tourist attractions including the Musee Cernuschi you will also find that the bus lines 20, 30, 84 and 93 will also get you within walking distance of this museum and restaurant in Paris.

Yet still within walking distance although a little further in a southerly direction you could utilise the bus stop Haussmann - Miromesnil for bus line 22, 43 and the Noctilien N53 night bus line that runs when other transport has stopped for the night.