Musee Cernuschi Museum in Paris

The Musee Cernuschi holds a fascinating collection of antiques from Japan and China span from the Neolithic period, which had been collected by Enrico Cernuschi, and after his house with almost 5,000 objects were donated to the City of Paris, they continue to be enriched for people to still admire today.


A bit of history on Musee Cernuschi

Enrico Cernuschi was born in Milan and became an economist, but with the Italian Revolution in 1848 he took refuge in France from 1850, becoming a banker, which was from then that he really made his fortune.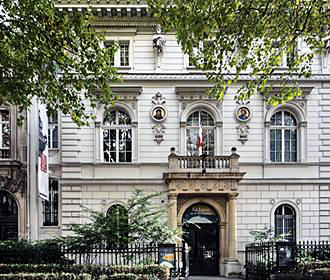 However, disturbed by the Paris Commune, Enrico Cernuschi decided to take a trip around the world with his friend Theodore Duret who was an art critic and this trip lasted well over a year visiting places such as Japan and China.

It was through his passion for art and antiques from these two particular countries that he ended up purchasing almost 5,000 different works of art including a large number of bronzes, and upon his return to Paris, these were exhibited in the Palais de l'Industrie, which was an old exhibition hall that was later destroyed to make way for the Grand Palais.

At the same time as the collection was being exhibited, Enrico Cernuschi, who was also known as Henri Cernuschi, commissioned the architect William Bouwens der Boijen to build a private mansion house for his works of art, plus Henri also had a smoking room added, which is still decorated with some of his furniture.

Henri Cernuschi died in a place called Menton in the Provence Alpes Cote d'Azur region and in his will he bequeathed the whole property and his entire collection to the City of Paris in order to make it into a museum, with the Museum for Asian Art first opening to the public two years after his death in 1898.


About the Musee Cernuschi
Incredibly, Henri Cernuschi had the mansion house constructed around a large central hall, which was to house a 4.5 metre tall bronze statue of the Buddha Amida positioned in the middle.

Also, originally a pediment from a Japanese temple depicting dragons flying among the clouds, this bas relief was placed within a gallery forming a parapet behind the Buddha, and the width of the room was determined purely to house this relief, which measures 13 metres in length.

But bar these aesthetics, you will find that the Musee Cernuschi is organised into different rooms and areas that relate to certain periods in Asian history and the first room starts with the Neolithic Period where items on display include vases, etc that date back to around 2000BC.

The second room on the ground floor is where you will find items relation to the Shang Dynasty from around 1500BC onwards and includes many different ceremonial items and bronzes, like what are often found in old tombs.

The next room of the Musee Cernuschi highlights the Zhou Dynasty from 1050BC through to 256BC with many majestic bronzes, although part of this period was also known as the Warring States period from 481BC to 221BC. And it is within room four, also on the ground floor, that you will discover items such as a wooden drum stand from the Warring States period.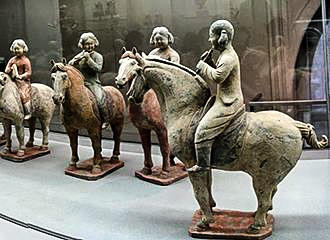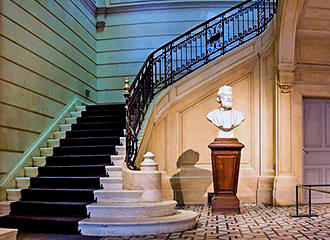 The Qin Dynasty was the start of the imperial era from 221BC to 206BC and then followed the Han Dynasty from 206BC through to 220AD and it is within the fifth room of this museum in Paris that you can discover many different objects from this period such as an embossed terracotta slab and a terracotta sitting goose.

There is an incredible collection of different works that are on display from the Han period which dates from 386AD through to the mid 500s AD and include ornamental items such as person riding a camel dating from the Wei Dynasty and a person playing a musical instrument dating back to the Sui Dynasty.

Yet there is also a room dedicated to Buddha statues that come in all different sizes and materials from stone through to marble, showing how china turned to Buddhism and how this religion flourished throughout the different dynasties.

But other rooms and galleries also display objects from the Tang Dynasty along with the Liao and Song Dynasties such as terracotta ornaments, a funeral headdress in gilt bronze and silver, vases and much, much more to keep you wondering what you will discover next.

Still run by the City of Paris, this museum is a testament to the passion of an individual for future generations to enjoy, plus there are also temporary exhibitions held throughout the year based upon different themes, such as one running in 2018 that related to perfume and incense in Imperial times.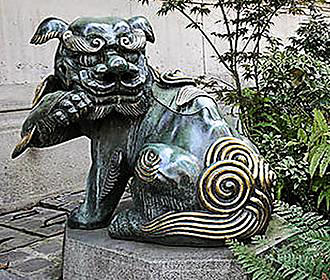 So there is always something different to enjoy, with a permanent collection spanning many centuries, which is continually being enhanced, plus there is a library located on the 3rd floor of the museum that specialises in Asian arts and is open to students, researchers and visitors.


Visiting the Musee Cernuschi

Although the address for the Musee Cernuschi is 7 Avenue Velasquez, the actual entrance to this museum is 111-113 Boulevard Malesherbes and you will find it is open from a Tuesday to Sunday from 10am through to 6pm.

However it is closed on a Monday and on all National French Holidays such as 1st May, 14th July, etc, plus we would like to point out that last entry is a minimum of 30 minutes prior to closing time, yet rooms start to be cleared 15 minutes prior.

You may be pleased to know that access to the permanent collections of the museum is completely free of charge for all visitors, but there is a charge for temporary exhibitions and this does vary, so it is always worth checking in advance.

In addition, you will find there is a free cloakroom along with toilets and lifts for the disabled, plus there are even wheelchairs available, which you can reserve in advance by telephone on +33 (0) 1 53 96 21 50.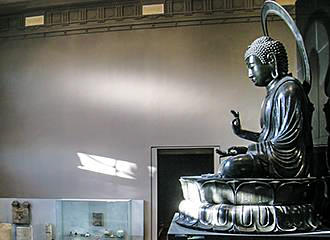 Lecture tours along with workshops and story-telling sessions are also available for individuals as well as groups, plus there are lecture tours utilising the French sign language or lip reading, and you can find out more about any of these including group visits by telephoning +33 (0) 1 53 96 21 72.


Access to the Musee Cernuschi

Located within the 8th Arrondissement of Paris, when it comes to getting to the Musee Cernuschi Museum via public transport, the nearest Metro Stations are either the Villiers stop serving lines 2 and 3 or the Monceau stop by the Parc Monceau serving line 2.

Alternatively, the Paris buses via lines 30, 84 and 94, along with the Noctilien Night Bus Service via lines N16 and N52 will get you close by to this museum and other tourist attractions.

For those of you in wheelchairs who have your own transport, there is even a disabled parking space in front of the museum, yet this does have to be reserved prior. There is also a Velib station for the self service bike hire scheme located close by as well, although the nearest RER train station is quite some distance away at the Gare Saint-Lazare.