Le Bal Museum in Paris

The idea to this reasonably new museum is to present the visual document in all its different forms from photography through to video, etc yet focus on world issues, different stances and ways we look at things via talks, lectures and much more.


A bit of history

The building itself was originally home to the Chez Isis, which was a haven for drinking, eating and dancing during the Roaring twenties, where people would go in droves to let their hair down.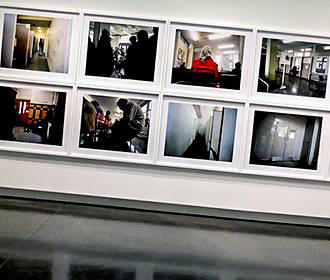 You had the restaurant on the ground floor, a dance floor located in the basement and upstairs there was a 'no questions asked' hotel, but after World War II it was turned into the largest betting shop in France, which remained in place until 1992.

From then on the building remained empty and fell into a state of disrepair, that is, until the innovative ideas of a few who founded the Association des Amis de Magnum Photos with the support of Magnum photographers, and they submitted their proposal to the city of Paris.

The Mayor of Paris, Bertrand Delanoe was enthusiastic about the idea, and the city of Paris purchased the building in 2006, and a competition was organised for the complete renovation, with the work finally beginning in 2008 and after only three years, it was ready to receive the public.


About Le Bal museum in Paris
The whole concept of the Le Bal Museum in Paris is to seize every possible means like providing exhibitions, talks, publications and workshops in order to provide the public with documentary works that combine different areas such as investigation, experience, recording, analysis, description, etc.

This new museum venue was provided a mission to present the visual document in all its forms, to convey a historical notion and illustrate diverse artistic practice. Just like Eugene Atget's documents for artists, through to the documentary of Jeff Wall, or the visual anthropology of Gilles Peress through to critical realism of Allan Sekula to name but a few exhibitions and themes.

You will find there are discussion sessions organised with photographers, poets and other types of artists that come from numerous different countries like Poland, Spain, etc, and themes such as Staline or Topography on War on a historical side, through to taking pictures and getting them published. Plus, up and coming artists and photographers are also represented and provide talks about their works, plus much more.

There is also Le Bal Cafe where you can enjoy a lunch break, afternoon tea, weekend brunch or an evening meal consisting of tapas dishes such as vodka, mescal oysters, dumplings stuffed with minced pork, pine nuts and sumac, which is a Lebanese spice or fried goat cheese, beetroot and walnuts.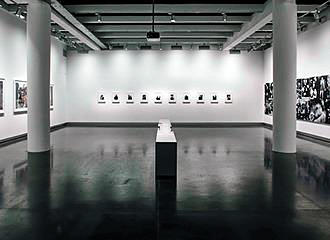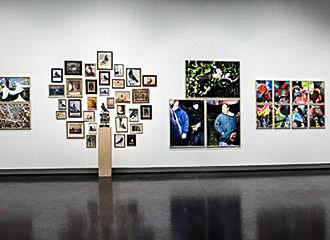 Some of the other popular dishes by the Austrian chef of Le Bal Cafe Otto are Wiener schnitzel served with potatoes, marmalade cranberry and aioli, Haddock on celery and horseradish and Helianthis tempura and you will find it open on a Wednesday through to a Sunday.

But there is also Le Bal Books that provides a wide choice of different publications and an international selection, which include classics, reprints, even rare and limited edition books on a diverse array of subjects and photography.


Visiting Le Bal museum in Paris

You will find Le Bal located in the 18th Arrondissement in the Montmartre area close to famous tourist attractions in Paris such as the Cimetiere de Montmartre and the Moulin Rouge with its distinctive red windmill, which is a popular cabaret in Paris, plus the tourist train called the Promotrain, Petit Train de Montmartre is also within walking distance.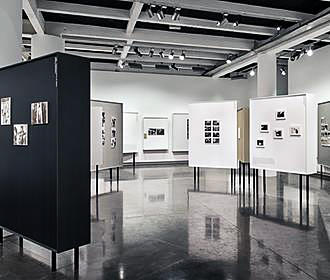 This museum is open on a Wednesday from noon until 10pm and on a Thursday the opening times are from noon until 7pm, yet the Bal Lab for the cinema and entertainment is open from 8pm to 10pm, however the exhibition closes at 7pm on this day.

On a Friday, Saturday and Sunday, Le Bal is open from noon through to 7pm, yet is always closed on a Monday and Tuesday along with certain National French holidays.

Whereas Le Bal Cafe Otto is open on a Wednesday to Friday from midday through to 11pm, yet on a Saturday and Sunday it opens at 11am and closes at 7pm, with the weekend brunch being served between 11am and 3pm, and reservations can be made by telephoning +33 (0) 1 44 70 75 51.

You may also be pleased to know that the museum is accessible to people with reduced mobility.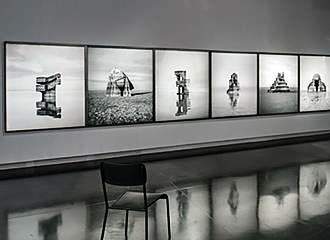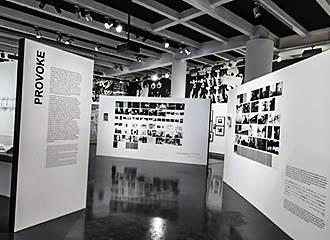 Access to Le Bal

When it comes to reaching Le Bal via public transport in Paris, you will find that the nearest Metro station is called the Place de Clichy stop serving lines 2 and 13, yet in the opposite direction you have the Fourche stop serving line 13.

Alternatively, the bus lines 54, 74 and 81 along with the Noctilien Night Bus Service via lines N15 and N51will get you very close by, yet a bit of a walk and you could also utilise the bus lines 30, 80 and 95, or enjoy a tourist train tour of the Montmartre area on the Promotrain before visiting this unusual museum.