Musee de la Vie Romantique museum Paris

The Musee de la Vie Romantique is also known as the Museum of Romantic Life and is one of only three literary museums in Paris, with the other two being the Maison Victor Hugo and the Maison de Balzac, although originally this museum was known as the Musee Renan-Scheffer.


About the building and people who lived there

Located at the foot of the Montmartre hill in the 9th Arrondissement close to many other museums and famous monuments in Paris like the Sacre Coeur Basilica, the main pavilion was built in 1830.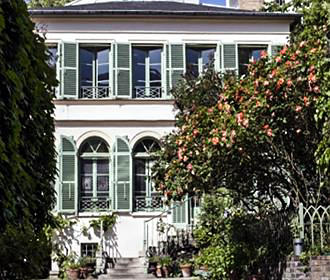 This property was originally the base for the painter Ary Scheffer, who was one of the prominent artists at the time and he was also highly regarded by King Louis Philippe and his family.

Ary Scheffer used to host Friday evening salons with his daughter for many, many years and it was at these get-togethers that George Sand, Frederic Chopin, Eugene Delacroix and many others use to meet up.

The property itself then remained a private residence through his descendants until 1982 when it became a museum under the name of Musee Renan-Scheffer. But it was then taken over by the City of Paris to become one of the residences that houses a literally museum and after major renovations it reopened in 1987 with the new name of Musee de la Vie Romantique.


About the Musee de la Vie Romantique
This museum in Paris is actually dedicated to three different people and the first is the artist Ary Scheffer, where you can view numerous paintings and oils on the first floor, along with portraits including those of Princess Marie d'Orleans and Queen Marie-Amelie. In addition to these there are also works by his contempories plus objet d'art, furniture and documents that belong to him and his family.

The ground floor of the house is dedicated to the romantic writer George Sand. But did you realise that this incredible writer was actually a woman? It was because during this period in time, women were never highly regarded in literary circles and although she had affairs with artists, writers and musicians including Frederic Chopin, she used to pretend to be a man and dressed as one!

But it is here on the ground floor of the Musee de la Vie Romantique that you will be able to discover exhibits of furniture, personal belongings including her cigarette box, lockets and other jewellery, plus watercolours that were moved from her house in the Loire Valley.

These are all displayed within three rooms on the ground floor that have been decorated in keeping with the period including ceiling mouldings, low panelling, and antique wall hangings all taken from the detailed descriptions that had been written by George Sand herself.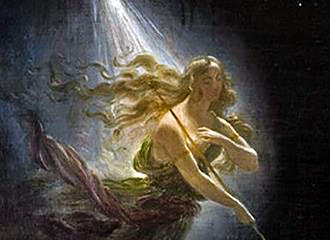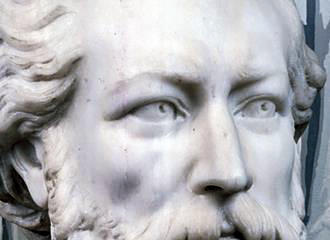 You will also be able to get to see many different items of object d'art, souvenirs, a plaster cast of the famous writer's right arm and one of the delicate left hand of Frederic Chopin along with some of her own unique watercolours called dendrites.

The philosopher and writer Ernest Renan who had a profound influence on literature and future generations, actually married the niece of Ary Scheffer, after first meeting her in the garden of this very property, when he used to go to the studio salons.

This studio, or pavilion became home to their daughter, which is how come the place always remained within the family and why even today the full name of this museum in Paris is called the Musee de la Vie Romantique Hotel Scheffer-Renan.

Even though the Ernest Renan library is held at the Biblioteque Nationale de France, there are items of furniture on display along with old family photographs, printed materials, some autographed books, portraits and more that are linked to this famous scholar and writer.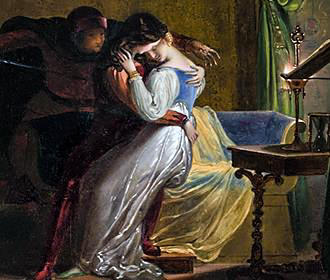 This is a an ideal place to experience how these incredible romantics lived and worked in the 19th Century, just like the workshop of Ary Scheffer, which feels like he is just about to walk in or host one of his Friday salons, but this is also where temporary exhibitions are also held.

Yet the Musee de la Vie Romantique is also a charming place with a pretty garden, a cobble stone entrance and the quaint tree lined passage that opens up onto the courtyard, which is an ideal place to relax and let your mind wander back in time.

It is especially true during the warmer months, as there is also a tea room called the Cafe du Musee de la Vie Romantique, which is located in the converted greenhouse, and offers a range of snacks, cakes and beverages.


Visiting the Musee de la Vie Romantique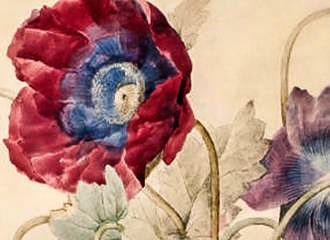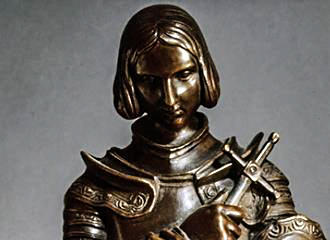 The Museum of Romantic Life is open on a Tuesday through to a Sunday from 10am to 6pm, yet is closed on a Monday and on all National French holidays such as 1st May.

However, we would like to point out that the tea room in Paris located within the courtyard garden of the museum is only open from mid April through to mid October from 10am to 5:30pm.

You will be pleased to know that access to the permanent collections at this museum in Paris is completely free to anyone, however there is a charge for temporary exhibitions, like those that are displayed from the Musee Carnavalet, and these temporary displays do vary in cost, but are an average of €7 per person.

Yet rather that just wandering around admiring the different works on your own, you could also opt for an audio guide, which will provide a great deal of information on the permanent collections, and this is available in French, English or Spanish for a small charge of €5.

In addition to this, you could also opt for a lecture tour of the permanent collections, which is a cost of approximately €4.50 per person, however, as far as we are aware, these are only available in French at present.

For groups you do have to book in advance and for information or to make a reservation you would need to telephone within working hours on a Monday to Friday, yet these are also limited to a maximum number of 20 people per time.


Access to the Musee de la Vie Romantique

Getting to the Museum of Romantic Life is very easy, as there are actually a few different Metro stations within easy reach of the Musee de la Vie Romantique, which are the Saint-Georges stop serving line 12, the Pigalle stop serving lines 2 and 12, the Blanche stop serving line 2, the Place de Clichy stop serving lines 2 and 13 and the Liege stop serving line 13.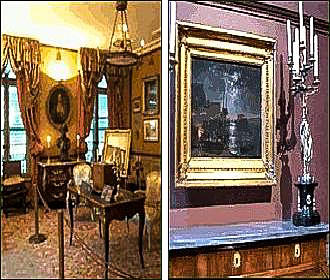 Other modes of public transport in Paris that will get you within walking distance of this museum and many other tourist attractions in the area include the bus lines 30, 32, 54, 67, 68, 74 and 81 along with the Noctilien Night Bus Service via line N01.

Not forgetting that you have the Montmartrobus, which are the smaller buses that navigate through the narrow streets of the Montmartre area, with the nearest bus stop for this service, being located by the Pigalle Metro station.