Maison de Balzac Museum in Paris

The Maison de Balzac in Paris is also known as the Musee Balzac museum, which is dedicated to the renowned author Honore de Balzac. It is one of only three literary museums in Paris that are dedicated to this type of work, with the other two being the Maison Victor Hugo and the Musee de la Vie Romantique, which focuses on works from George Sand.


About Honore Balzac and his home in Paris

There is actually only one building in Paris that is still standing where Honore de Balzac once lived and this is located on a hillside in the ancient village of Passy near the Bois de Boulogne and he occupied this house from 1840 to 1847.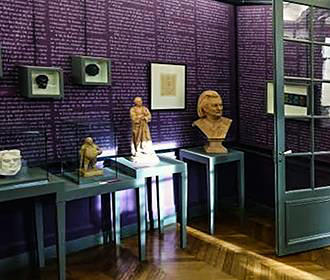 Incredibly, when excavations were being carried out at this building in 2002, it revealed that the cellars contained late medieval troglodyte dwellings and these are the only ones to have been found located in Paris.

But getting back to Balzac, it was in the October of 1840 that Honore de Balzac rented this apartment that was located in the outbuilding of a townhouse that comprised a dining room, reception, bedroom with study and the use of a cellar and garden. However, because of his debts and the people he owed money to, he rented the apartment in his housekeepers name and there was even a password needed in order to access the property!

In fact very few people were ever allowed to visit except for close friends like Victor Hugo and Theophile Gautier and Honore Balzac remained at this apartment until 1847, although in the mean time he purchased a house on Rue Fortunee, which is a street in Paris that is now called the Rue Balzac in his honour.

At a similar time, he had been in correspondence with a lady by the name of Eve Hanska and they got together after the death of her husband in 1841, which is why he had been in search for a place that he felt would be suitable for her. Yet they never got married until 1850, which was only a few months before Honore de Balzac died and Eve spent the remainder of her life in the townhouse on Rue Fortunee, but unfortunately it was destroyed after she passed on.
Now getting back to the apartment at Passy, Honore Balzac was a great collector of different objects that some would call clutter and he stored many different items in his study that were meant for the townhouse.

This is also where his writing desk was, that went with him wherever he lived and you can still get to see his original writing desk in the study today, which is where this author wrote La Comedie Humaine, classed as his most famous works.

Honore Balzac was a workaholic and never satisfied, always correcting his novels and stories, even after many of them had already been published, yet this took its toll on his health and he died at only 51 years of age.

In fact, Victor Hugo had actually visited him the same day he died and was a pallbearer at the funeral of Honore Balzac, which was attended by many of the writers in Paris when he was laid to rest in the Cimitiere du Pere Lachaise in Paris.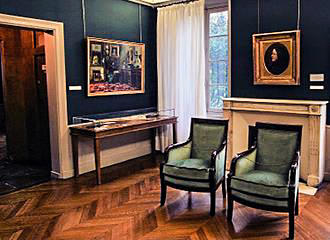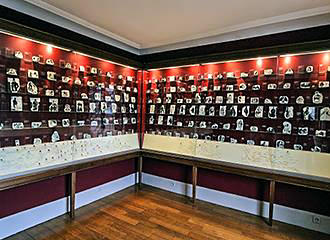 One of the busts of Balzac that was produced by David D'Angers was copied in Bronze and this was placed on the top of his tomb and memorial, at the request of his wife Eve.


About the Musee Balzac Museum in Paris

The house in Passy was actually going to be destroyed in 1910, but was saved by a gentlemen who decided to found a museum there in honour of this great novelist and playwright, who was also a journalist.

It became a municipal French museum in Paris, back in 1949 and at that time was only the garden apartment. However, the Maison de Balzac now extends over three levels in between the Rue Raynouard and the Rue Berton. And as well as the Garden apartment, there are also various other rooms in the building that were originally occupied by other tenants, which means that there is far more to see, as the collections have grown considerably over time.

The Maison de Balzac museum in Paris is like taking a step back in time with displays of personal souvenirs, paintings and etchings, along with many different objects and sculptures that were from his contemporaries and those close to him.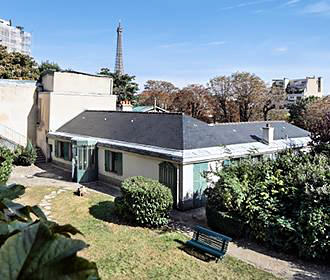 You can get to see the 16th century walnut writing desk, his walking stick that was adorned with gold, turquoise stones, pearls and a necklace that belonged to Eve as a girl, which makes up the wrist strap.

There are statuettes, paintings and many portraits of Honore de Balzac, printers plates, engravings, and Auguste Rodin was entrusted with producing a sculpture of the famous writer and a plaster study of the head is on display at the Musee Balzac Museum, along with different carvings and much more.

You can get to see a large number of original manuscripts and illustrations, old newspapers, first editions, his reference library, the study, which was reconstructed, many caricatures and other documents, yet probably one of the most notable memento's is his old kettle that he nicknamed the screeching owl, which was what kept him going with coffee whilst producing the La Comedie Humaine.

The library itself is located on the lower level and having been open since 1971, it a place of study where teachers, researchers, etc can go and view numerous different types of documentation, of which there are now over 15,000.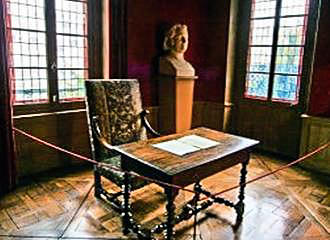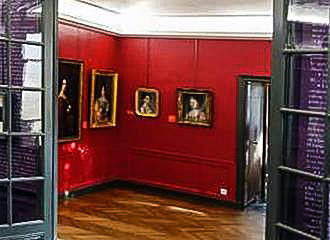 And even if you do not know much about this incredible writer, this is a fascinating and quirky museum, which will transport you back in time and is well worth a visit, just to get to feel how Honore Balzac lived and worked, like the fact that he used to write in a monks robe.


Visiting the Maison de Balzac Museum in Paris

Within the Musee de Balzac Museum you will find that all the written details about the displays and collections are in French, but also translated into English and the Japanese languages.

This literary museum is open on a Tuesday through to a Sunday from 10am through to 6pm, with last admission being at least half an hour before closing time, although most times it is 45 minutes prior. But you will find this museum is closed on a Monday and is also closed on all National French holidays.

The Library is open on a Tuesday to Friday from 12:30pm through to 5.30pm and on a Saturday from 10:30am through 1pm and then from 2pm to 5:30pm, yet is closed on all other days including bank holidays, plus the times do change on odd occasions, so it is worth check prior if you wish to visit the library.

The permanent collections at this museum are completely free for all visitors, however, temporary exhibitions are roughly a cost of €6 as of 2018 with a reduced cost of €4.50 for people eligible, such as students, but is free for those under the age of 18. However, these prices can vary depending upon the type of temporary exhibitions at the time.

Groups with a guide, along with conferences can also be arranged, but there is a maximum of 25 people per group and these must all be booked via telephone well in advance and no less than one month prior to your visit.

Plus there are also story-telling sessions and workshops for both adults and children, which again you would need to contact the museum for more information, rates and bookings.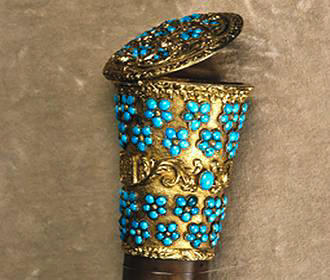 Access to the Maison de Balzac Museum

Situated on a steep slope and located within the 16th Arrondissement of Paris, we would at this stage like to point out that it is not accessible to the disabled, due to there being no lift and the Maison de Balzac is now spread over three floors.

But the nearest Metro stations are either the Passy stop serving line 6 or La Muette stop serving line 9, yet if you are travelling on the RER trains, then you would need line C and the Radio France train station called the Gare d'Avenue du Pdt Kennedy.

In addition to these options, you can also access the museum via bus on lines 22, 32, 50, 52, 70 and 72 along with the Noctolien Night Bus Service via lines N12 and N61 which will get you within walking distance of this museum and other tourist attractions located close by.