Musee du Vin famous Wine museum in Paris

The Musee du Vin is the wine museum in Paris that is situated within the vaulted wine cellars and old limestone quarry tunnels in an unusual yet very historical setting within the 16th Arrondissement, where you can get to learn more about French wines.


About the Musee du Vin

With over 2,200 objects on display you can get to learn about the area as it used to be and the monastery where they produced the wine that was kept here in the vaults of this museum in Paris, and as you can no doubt imagine, the history of the Musee du Vin goes back centuries.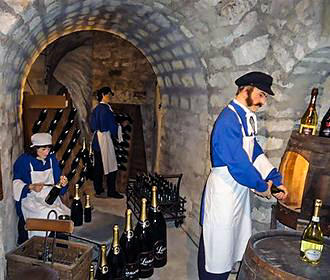 In fact, even at the entrance to the museum there is an old well, and as you enter the corridor to reach the main part of the museum you can see panels that recall the history of the monastery and how things were.

But as you enter these old tunnels and cellars of the Musee du Vin, you will then get to see exhibits of old bottles, vats, instruments, objects and different tools that relate to viticulture and the production of wine in the years gone by.

There are so many different exhibits to enjoy, and it seems to have everything possible that could be related to the French passion of wine. So from corkscrews to decanters and glasses to barrels, through to wine presses and much more, if you like the idea of knowing more about the cultivation of grapes and growing wine, then this has got to be the museum to visit.

In addition to these, there is a section displaying old photographs, articles, portraits, and even drinking songs, plus there is even a hymn to Saint Vincent on show, and he is one of the main patron saints of wine!

Also within the Musee du Vin, you will find a section that is located towards the end of the display where there are waxworks showing how wine is made. Plus it even includes a waxwork of Louis Pasteur, who was the man that brought French viticulture back to life in a big way and whom developed vaccines from the microbes he had studied.
Then at the end of the display in this museum in Paris, there is a little wine bar where you can sit down and have your complimentary glass of wine, which comes free within the cost of the admission price, although for those that are under the age of 18, they are given a glass of grape juice.

With a team of wine experts, sommeliers and highly qualified oenologists, who are people that study the science of wine and wine making, this has meant that the Musee du Vin is also now recognised as a professional training centre, plus they have their own wine cellar with more than 200 references.


Visiting the Musee du Vin Wine museum in Paris

The standard cost of entry on an unguided tour of the museum is €15 as of 2018, which includes a free glass of wine, or grape juice for those less than 18 years of age.

But a student, the unemployed, senior citizens or the disabled can gain access to the Musee du Vin for a reduced rate of €13 for the unguided tour and a glass of wine, providing they supply proof of eligibility, and it is a free visit for any child under the age of 9.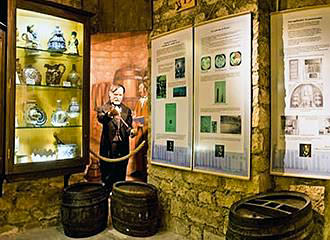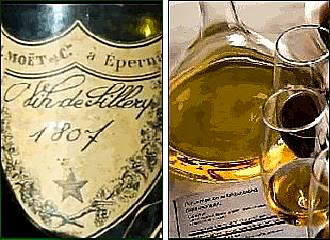 If you are true fan of French wines, then there are a couple of other different options available and these are an unguided tour with three different glasses of AOC wines for a cost of €25. You can also add a glass of AOP wine to your visit for €5.

You can also opt for an assortment of three cheeses or a charcuterie plate at an additional cost of €8.50 on top of the type of tour you have chosen.

Plus, within the entry cost to the Musee du Vin you will be provided with an audio guide that is available in French, English, German, Spanish, Portuguese, Russian, Japanese and Chinese, but only if available, as it can get rather busy at certain times of the year.

Yet do not forget about the fabulous Musee du Vin Les Echansons Restaurant, which is located within the original vaulted wine cellars and if you book a meal at this restaurant in Paris, then you get free entry to the museum as well.


Wine tasting and organised events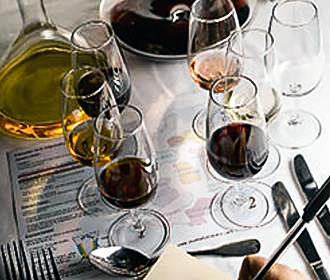 There are wine tasting classes held at specific times throughout the year within the vaulted cellars of the Musee du Vin and for a duration of two hours, they are held on a Saturday from 10:30am to 12:30pm or from 3pm to 5pm and are conducted in French.

Now these particular classes are an initiation to wine tasting where you will learn sensory analysis, the vocabulary, the basics to tasting, etc along with experiencing five different French wines through an expert over the course of two hours.

There are also specific classes held that focus on a particular region of France, the territory and even down to specific vineyards, or the designation of wine pairing with certain cheeses. And again these run the same length of time and also include five different wines to enjoy.

Any of these different classes are a cost of €63 per person as of 2018, but they do have to be booked well in advance due to the limited number of spaces available, yet for an additional charge some events can be organised in English.

Receptions and celebrations of all kinds can be catered for within the Les Echansons restaurant and the Musee du Vin, which can bring a totally unique experience to your guests in an unusual venue, therefore you can also book cocktail parties, seminars, sit down meals and even wine activity events within a range of cellars, which can accommodate different numbers of guests depending upon the configuration.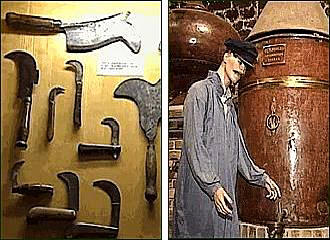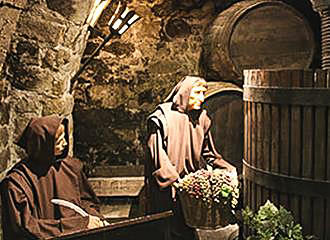 The wine activity events start from €25 per person with a minimum of 15 people and could be a blind tasting of three wines before your meal, with the winner gaining a prize or a Black Glasses workshop, with sight being one of the five senses removed for an unusual way of testing your wine skills.

There is also the Bacchus d'Or where a sommelier will provide a table by table commentary on four different vintages, plus there are many other options for private events, including even the best wine taster that gets to experience the enthronement ceremony where they get welcomed into the brotherhood of the Conseil des Echansons de France.

And again, for any type of event you wish to book, this has to be dome via telephone on +33 (0) 1 45 25 70 89 or in writing including by email.


Accessing the Musee du Vin museum in Paris

This incredible Paris museum is located close to the Eiffel Tower and the River Seine in the 16th Arrondissement of Paris within the historical Passy area and is normally open on a Tuesday through to a Saturday from 10am to 6pm.

However, this museum in Paris is closed on a Sunday, Monday, during the national French holidays, and also from 25th December through to 2nd January.

Yet you will find that the museum restaurant called Les Echansons is open exclusively for lunch from noon until 3pm on a Tuesday to Saturday, but we would like to point out that reservations are required.

So if you wish to visit the Musee du Vin, when travelling on the public transport in Paris you would need the Bus lines 32 or 72, which are the closest, or the bus lines 22, 52 and 82 will also get you within walking distance.

You will find that the nearest Metro Station is called the Passy stop on line 6, yet the nearest RER train station is the Champs de Mars - Tour-Eiffel stop serving the RER C line, which is on the opposite side of the River Seine, accessed by going over the Pont de Bir-Hakeim.