Musee Clemenceau museum in Paris

First opened in 1931 within the apartment where Georges Clemenceau lived for over 30 years, and all the possessions, the decor, and numerous other items are as they were when he died, which provides a rich collection from this writer, politician, and journalist who wrote numerous articles regarding the Drefus Affair.


A bit about Geroges Clememnceau

Georges Clemenceau finished his medical studies in Paris, and established his first newspaper in 1860 and was the key writer for this, yet in 1869 he opened a free clinic for the poor in the Montmartre area and he became acting Mayor of Paris for the 18th Arrondissement during the Paris Commune.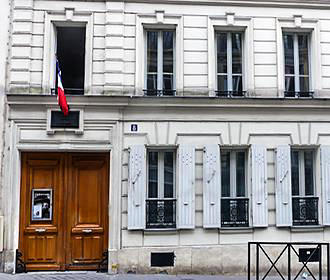 He became a leading figure in parliamentary debates, and was also a defender of Drefus, writing over 600 articles on the subject, yet by the start of the 1900s while Interior Minister he reorganised and modernised the police force.

During World War I he gained enormous acclaim through his efforts to boost the morale of troops and this earned him the nickname of the Tiger through his courage and combativeness. Plus, being the head of the French government when the Great War ended, it was Clemenceau along with the American President Wilson and the UK Prime Minister Lloyd George, that harsh conditions for Germany and its allies were imposed, and hence he also had another nickname, which was Father of Victory.

Yet Georges Clemenceau was not just a politician, statesman, journalist and political writer, he was also an author, and wrote a play, plus he was well travelled and enjoyed arts, with one of his friends being Claude Monet.
About Musee Clemenceau

The Musee Clemenceau is located within the four room apartment where Georges Clemenceau resided for over 30 years until his death in the November of 1929 at the age of 82, and this apartment also has a beautiful garden with a view of the Eiffel Tower, which he enjoyed relaxing in.

And re-opened in May 2015 after the study where he worked and the entrance hallway had been renovated, to bring it back to the original condition of how this property was when he died, you can discover how he lived.

Much of his life is revealed through the numerous books, travel souvenirs and the collection of curios and objet d'art on display, not forgetting items of furniture, paintings, and even the decor of the apartment that Clemenceau enjoyed.

There are portraits, newspapers, manuscripts and even his famous coat and gaiters that Georges Clemenceau wore when he was visiting the troops on the frontline during World War I, and these are on display on the first floor of the apartment museum.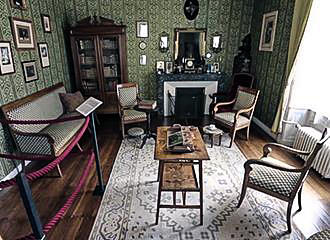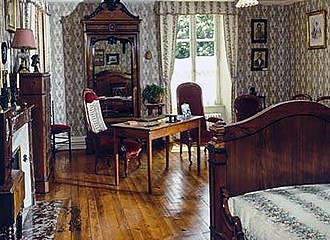 So as you can tell, there is a lot you can discover at this small museum, which has been open for decades, and in fact, the Germans requested that this museum remained open during World War II, even when the city was under occupation.


Visiting Musee Clemenceau

You will find the Musee Clemenceau located in the 16th Arrondissement close to numerous other museums and tourist attractions in Paris like the Musee de la Marine, which is housed in the Palais de Chaillot.

This museum is open from 2pm through to 5.30pm on a Tuesday through to Saturday, however, it is closed on all other days, also on all national French holidays and during the month of August, plus we would like to point out that last entry is 45 minutes before closing time.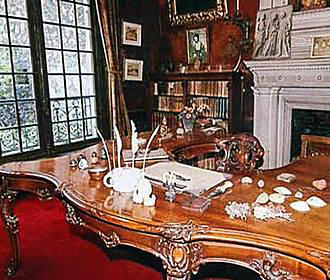 Now as of 2015, the cost of entry for individuals is €6 for anyone over the age of 25 and this also includes an audio guide, however, children from the age of 12 up until 25 are only charged €3, and those under the age of 12 get free entry, but no audio guide is supplied for young children.

But we would like to point out that if you are looking at visiting the Musee Clemenceau as a group, all group visits do have to be arranged in advance, and due to this being a small museum, plus for safety regulations, etc, groups are limited to a maximum of 20 people. A personalised French guided tour can also be organised for groups, which is a cost of €100 in addition to the admission price, as of 2015, and again, this has to be organised with the museum in advance.

So when it comes to getting here via public transport in Paris, the nearest Metro station is the Passy stop serving line 6, or a little further away is the Trocadero stop that serves lines 6 and 9, but on the opposite side of the River Seine you also have the Bir-Hakeim Metro station serving line 6 as well.

Yet if you are travelling on the RER trains, then the nearest station is the Champ de Mars - Tour Eiffel stop serving line C, plus the bus lines 22, 32, 63 and 72 will also get you close by.