Musee Marmottan Monet museum in Paris

Dedicated to the impressionist artist Claude Monet, a former hunting lodge became home to the Musee Marmottan Monet Museum in Paris after a bequest of art works to the Academy of Fine Arts.

And most people think of the house in Giverny being the place to discover more about the artist Claude Monet, which you can easily visit via a tour while you are on holiday in Paris, however, there is also a place that was turned into a museum in Paris itself.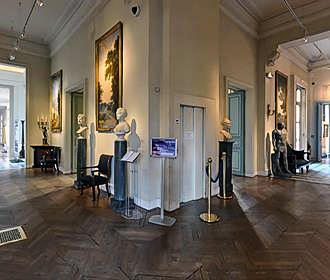 But let us start with a bit of history

There was once a hunting lodge owned by Christophe Edmond Kellerman who was the Duke of Valmy, and this was purchased by Jules Marmottan back in 1882, but it was his son Paul Marmottan who resided in it, and he had another hunting lodge constructed so that he could house his private collection of art works.

His father Jules had been a great collector and historian himself, but Paul Marmottan, who was fascinated with the First Empire and the Napoleonic era and travelled extensively throughout Europe visiting scenes of the Napoleonic campaigns, went a few steps further in his passion.

Gathering numerous documents, art works and much more, the townhouse he owned in the Bois de Boulogne area of Paris is now classed as a museum in its own right, called the Bibliotheque Paul-Marmottan, which contains a library and also holds part of his collection of art works.
However his other town house located in the 16th Arrondissement was to become the Musee Marmottan Monet, when he bequeathed both houses and his fabulous collection to the Institut de France and the Academy of Fine Arts, and the Musee Marmottan Monet first opened its doors in 1934.

Then in 1957 there was a substantial donation received from Madame Victorine Donop de Monchy, which she had inherited from her father. Again, in 1966, Michel Monet, the son of Claude Monet, donated his property in Giverny along with his collection of paintings he had inherited from his father to the Musee Marmottan Monet, which meant that this museum now had the largest Claude Monet collection in the world.

There have of course been numerous other donations over the years like the collection of Henri Duhem, prestigious works by Edouard Manet, Henri Rouart, etc donated by Denis and Annie Rouart, the fabulous illumination collection from Daniel Wildenstein and many others.


About the Musee Marmottan Monet museum in Paris today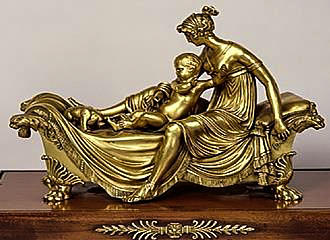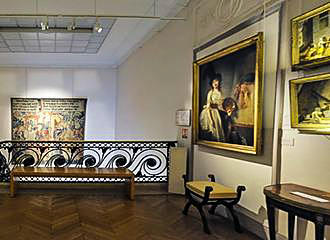 You will be able to discover the largest collection of paintings by Claude Monet in the world that includes the Water Lilies, Sunrise and Impression, and see the significant stages in the artist's career, right through from caricatures to the paintings inspired by his Giverny garden.

There are also letters, photographs and many personal items including sketchbooks, and palettes along with a collection of paintings that were produced by his friends. Plus with different bequests, the Impressionist collection has grown to include pieces by famous artists such as Morisot and Renoir.

However, because Paul Marmottan was dedicated and passionate about the First Empire, there are numerous items on display from this period including paintings, engravings, sculptures, furniture, miniatures, porcelain etc. He also devoted time to discovering some of the lesser known artists of the time, and therefore the Musee Marmottan Monet, also presents works from numerous of these.

Yet his father was far more interested in the Middle Ages and there is a complete collection exhibited from this period that Paul Marmottan had inherited. This was then further enhanced by the donation by Daniel Wildenstein of an exceptional and extraordinary set of illuminations, and the hundreds of pieces that present the illumination art during the Middle Ages has made it one of the largest collections in the world.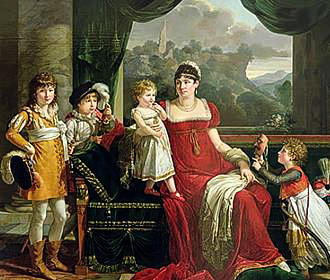 So as you can no doubt tell, even though the Musee Marmottan Monet is often overlooked, it is actually one of the more impressive museums with its rich collections.

If you are interested in art, then this is one of the tourist attractions in Paris you should consider visiting, especially if you do not have the time to travel out of Paris to the Giverny house that once belonged to Claude Monet.


Visiting the Musee Marmottan Monet museum in Paris

The Musee Marmottan Monet is located in the 16th Arrondissement of Paris situated in between the Square des Ecrivains Combattants Morts pour la France and the Jardins du Ranelagh, which are fabulous gardens in Paris with a puppet theatre, an actual theatre, play areas and more.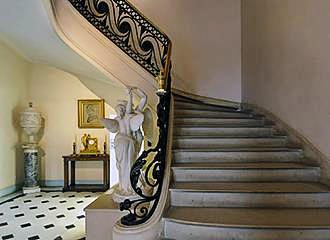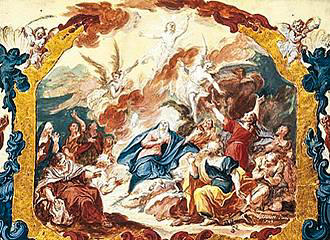 You will find that this museum in Paris is open from Tuesday to Sunday from 10am to 6pm, however there is also a late night opening until 9pm on a Thursday, plus you may be pleased to know that this is accessible to those that are disabled.

We would however, like to point out that the Musee Marmottan Monet is always closed on a Monday and on all major French holidays such as the 1st May.

The cost of entry is €11 as of 2018, however there is a reduced rate of €6.50 for those under the age of 18 or students under the age of 25 along with guides of the disabled, whereas children under the age of 7 and the disabled themselves gain free entry upon producing proof of eligibility.

You can also obtain an audio guide for €3 that lasts a total of one and a half hours covering the permanent collections and the temporary exhibitions, which is available in French, English and Japanese and can be obtained from the cloakroom after paying for entry to the Musee Marmottan Monet museum.

However, if you would also like to visit the house of Claude Monet at Giverny, which is where he was inspired for his famous Water Lily paintings, then between the months of April and the end of October you can obtain a combined ticket for both museums. As of 2018 the combined ticket is a cost of €18.50, or upon proof of eleigibility you can receive a reduced rate of €9 for those under the age of 18 and a further reduced rate of €4 for the disabled.

Group visits are also possible for a minimum of 15 people up to a maximum of 20 people, with a reduced rate of €6.50 per person as of 2018, along with a reservation fee of €15 per group, although these do have to be booked in advance either via telephone or fax.

In addition to this, workshops for children aged 5 to 12 are also organised, which can be focused on the permanent collections or the current temporary exhibition, that last for a duration of 1 hour 15 minutes including a the tour and workshop afterwards where the child makes their own artistic creation.

These children's workshops are a cost of €9.50 as of 2018 and can be conducted in English or French, but are also available in Spanish, German and Italian, with all having to be booked in advance, and to find out more about these or make a reservation you would need to telephone +33 (0) 1 44 96 50 41.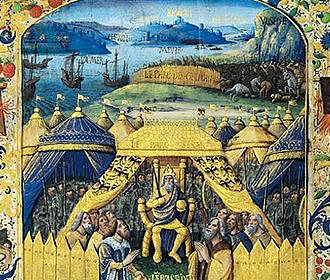 You may also be pleased to know that there is a book shop and gift shop open from 11am until when the Musee Marmottan Monet closes and has a wide variety of books in different languages, postcards, gifts inspired by the work of Monet, stationary and art items plus much more.


Access to the Musee Marmottan Monet

When it come to getting here via public transport in Paris, you will find that the nearest Metro station is called La Muette stop serving line 9, however, if you are travelling by train, then there are two RER train stations within walking distance being the Gare d'Avenue Henri Martin and the Gare de Boulainvilliers, both serving the RER C Line.

Alternatively, if you are travelling via bus, then the bus lines 22, 32, 52, 63 and PC1, which is also known as line 97, along with the Noctilien Night Bus Service via Line N53, will also get you within walking distance of this impressive museum in Paris.