Palais de Tokyo Museum

This museum is more like a temporary exhibition centre for contemporary art and was first established in 2002, with a very unique perspective to inspire the younger generation to enjoy different aspects of art, and is open until midnight.


About the Palais de Tokyo Museum in Paris

The building that houses the Palais de Tokyo was constructed for the 1937 World Fair in Paris and was inaugurated on 24th may 1937 by the French President, which was the same year the Palais de Chaillot was also inaugurated.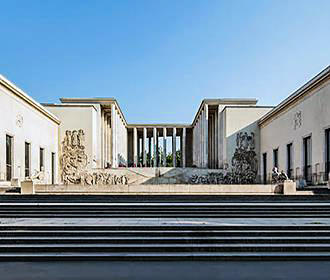 ---
It was originally meant to be home to a museum of modern art, but over the years it has seen many different projects, museums and exhibitions come and go, and then was left empty for a few years, before a new pioneering initiative was put in place.

The Palais de Tokyo was first opened back in 2002 as an adventurous approach to providing an alternative museum atmosphere for contemporary art, which was a resounding success from the word go.

And although it is classified as a museum in Paris, there are no permanent collections on display, and the temporary exhibitions change very frequently, in a space that was designed to be open in an almost rough and ready style by the French architects Anne Lacaton and Jean-Philippe Vassai.

With a relaxed atmosphere, there was another major difference between the Palais de Tokyo and all other museums in the city, as this is open until midnight, which perfect for those of you night owls, or those that would rather visit some other tourist attractions in Paris prior to here.
And by 2012, the Palais de Tokyo had expanded its surface area down towards the River Seine from approximately 8000 square metres of space up to an impressive 22,000 suqare metres, which now makes this one of the largest sites in Europe devoted entirely to contemporary creativity.

So with its spirit of adventure, the spaces made available for artists and the ever changing exhibitions on display, the Palais de Tokyo is still just as popular today as it was when it first opened, if not even more so, and it is certainly a venue that all the family can enjoy.


Visiting Palais de Tokyo in Paris

The Palais de Tokyo is situated in the 16th Arrondissement and travels right down to the River Seine, and it is open from noon through to midnight on a Wednesday to Monday, yet it is always closed on a Tuesday and on certain major national French holidays such as 1st May, etc.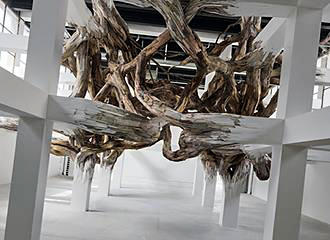 ---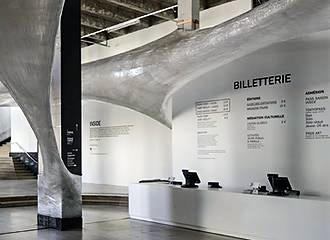 We would also like to point out that this art exhibition centre also closes early at around 6pm on the eve of certain holidays such as 24th December.

But you may be pleased to know that the Palais de Tokyo is accessible to the disabled and there are dedicated car parking spaces located close by plus there are wheelchair available by asking at the welcome desk.

Now as of 2015, the cost of entry is €10, yet there is a reduced rate applicable for those residing within Europe who are under the age of 26, but there is free admission for those aged under 18 and the disabled upon proof.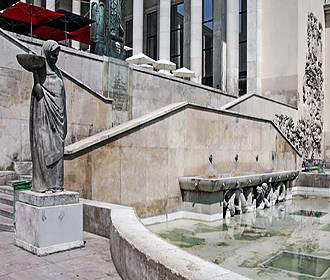 ---
So when it comes to getting to the Palais de Tokyo via public transport in Paris, due to its location there are many different options available and the nearest Metro stations are the Iena stop or the Alma - Marceau stop via line 9, but if you cross the Pont de l'Alma you have the RER station of the same name that serves line C.

However, the bus numbers 32, 42, 63, 72, 80 and 92 will also get you close by, as will the Batobus, which is the water bus that has a docking station just below the Eiffel Tower, plus there are bus tours in Paris like l'OpenTour that also have points where they stop nearby as well.