The Fondation Pierre Berge - Yves Saint Laurent fashion house museum in Paris

Most people will have heard of the haute couture fashion of Yves Saint Laurent and this is the museum in Paris set up to preserve the memory of the fashion house that closed its doors in 2002.


A bit of history

Yves Saint Laurent was born in Algeria, but went to Paris and work as a couturier, which is where he met Christian Dior in 1955 and became his assistant, yet when Christian Dior died in 1957 Yves Saint Laurent became the artistic director for the House of Dior.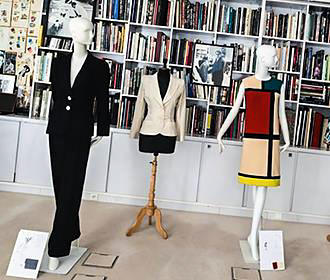 However, after being called up for military service, his time with Dior came to an end, but having already met a gentleman called Pierre Berge back in 1958, they set up the Yves Saint Laurent Couture House on the Rue Spontini in Paris, with the first fashion collection being shown in the January of 1962.

This fashion house remained at the location for 12 years, and it was while here that Yves Saint Laurent invented the Modern Womans Wardrobe with jackets, trench coats and trouser suits. And in 1966 he took the bold step of opening a boutique in Paris, which was the first of its kind ready to wear boutique ever to open with a couturiers name, as he wanted the average person to be able to wear his creations, rather than just rich haute couture clients.

It was in 1974 that Yves Saint Laurent and Pierre Berge moved the Fashion house to the Avenue Marceau in Paris, where he became one of the most famous names in haute couture, even being able to present 300 models on the pitch at the Stade de France stadium in Paris for the 1998 FIFA World Cup.

However, in the January 0f 2002 during a press conference, Yves Saint Laurent announced that he was finishing his career, and from then on his focus became setting up the Fondation Pierre Berge - Yves Saint Laurent with Pierre Berge, which was officially recognised by the French state in the December of the same year.
The first exhibition was held in 2004, but unfortunately Yves Saint Laurent died in the June of 2008, however, the foundation has still be maintained and is still run by Pierre Berge with a fabulous exhibition being presented at the Petit Palais museum in Paris in 2010 that has since travelled to many places around the world.


About the Fondation Pierre Berge - Yves Saint Laurent

Pierre Berge has been instrumental within the fashion industry, not just because he was instrumental in setting up the Haute Couture House of Yves Saint Laurent, but also because he founded the Institut Francais de la Mode in 1986, which is a centre for training and excellence for professionals from the fashion and textile world and today he remains President of this, along with the Fondation Pierre Berge - Yves Saint Laurent.

The mission of the foundation is to conserve around 5,000 haute couture garments and around 150,000 accessories, sketches and other objects, which make up the impressive collection at this museum in Paris where thematic exhibitions on fashion, painting, photography, the decorative arts, etc are organised.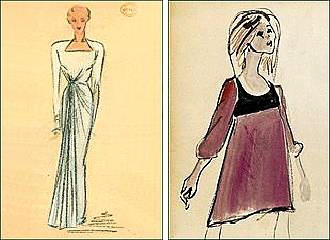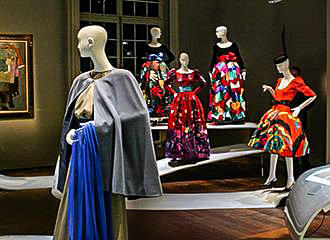 You will find that the foundation aims to portray different aspects of over four decades of Yves Saint Laurent being a haute couture fashion house through temporary exhibitions that are organised each year, and it also supports cultural and educational activities for future generations.

And each year there are on an average two to three exhibitions that are organised at the foundation itself, however, others are organised at different venues and museums throughout the world like a recent one in Morocco.

Yet guided visits are also available that incorporate seeing the Yves Saint Laurent Studio, library and reception salons that have been preserved as part of the history of this famous haute couture house and fashion icon of the 20th century.


Visiting the Fondation Pierre Berge - Yves Saint Laurent museum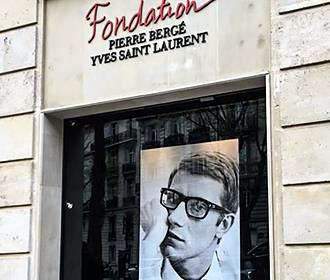 The museum exhibition space of the Pierre Berge - Yves Saint Laurent is only open while a temporary exhibition is being held, yet if there are any National French holidays that occur during an exhibition, then they will still close, which includes 1st May, Pentacost Day, 14th July, etc, and this also means that the bookshop is closed at these times and the rest of the year when there are no exhibitions being held at the foundation.

But when the foundation is open, you will find access to the themed displays on a Tuesday through to a Sunday from 11am to 6pm, with last entry being no less than half an hour prior to closing, yet we would like to point out that they also close on a Monday in addition to the other closures we have mentioned above.

However, you may be pleased to know that the Fondation Pierre Berge - Yves Saint Laurent is accessible to the disabled, and as of 2014 the cost of entry is €7 with a reduction to €5 for students and senior with valid proof, yet is free entry for those aged under 10 years of age. But we would like to point out that credit/debit cards are only accepted for visits totalling over €15.

Now as we mentioned previously, there are guided visits available, which are organised in conjunction with Cultival, and these are where you can even discover the Yves Saint Laurent studio as well as the collections on display. These guided visits are available in the French, English and Spanish languages yet do have to be booked well in advance by telephone on +33 (0) 8 25 05 44 05.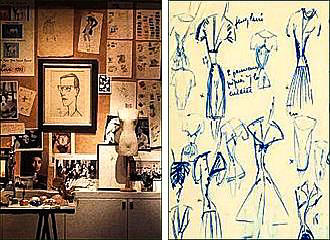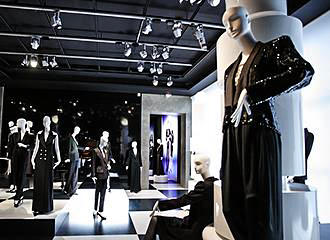 And located in the 16th Arrondissement, you will find the Fondation Pierre Berge - Yves Saint Laurent close to numerous other tourist attractions in Paris including the Palais de Tokyo, the Crazy Horse cabaret, the Palais Galliera and many others.

So you will find that there are plenty of options available to get to this unusual museum via the public transport in Paris, including the Alma Marceau Metro stop that serves line 9 or the bus numbers 42, 63, 72, 80 and 92, which are all within easy walking distance, although there are other Metro stations nearby along with an RER train station.