Stade Roland Garros Tennis Stadium Paris

The Stade Roland Garros Stadium was originally built for the French Internationals and since then has become the famous stadium in Paris that holds the French Open tennis championships and is one of the four stadiums in the world used for the Grand Slam of tennis.


About the Stade Roland Garros Stadium

When you look back at the history of the Roland Garros stadium you will actually find that this was named after a pioneering aviator, but there is much more to this story, not forgetting that the main centre court and the additional large court were also named after specific French tennis players.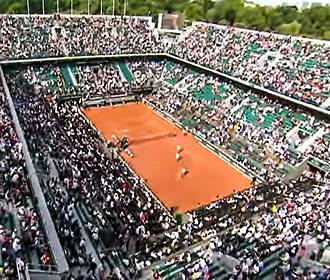 Run by the Federation Francaise de Tennis, which is the French Tennis Federation or FFT for short, this stadium attracts millions of spectators from around the world every year who are fans of tennis, and of course, this is mainly due to the fact that they hold the French Open here every year, which is one of the four Grand Slam world-wide events.

However, even though there are the major events held on the two main courts, there are also several other tennis courts that are reasonably priced, which make them accessible to all who want to be able to witness an enthralling game of tennis.

Yet there is far more to the Stade Roland Garros stadium, as you can make a whole day out at this sports venue, plus experience the Tenniseum when it re-opens, which is the first multimedia tennis museum in the world and this museum in Paris is also known as Musee du tennis, Musee de Roland Garros or the Musee de la Federation Francaise de Tennis.
In fact, at certain times you can have a guided tour and go behind the scenes to the area dedicated just for the players, see the centre court, which is now known as the Court Philippe Chatrier, learn about some of the history of tennis or the original game of Jeu de Paume, see footage of some of the most epic games, discover some of the tennis rackets used by famous tennis players and much more.

There is also a giant LCD screen, which shows the live tennis from 10am every morning along with the current scores for each game being held and the highlights from the previous day, so you will never miss a thing.


Shopping and Eating

As you would expect, there are also shops that supply a variety of different merchandise including specialised and technical tennis equipment, clothing and shoes, plus there is even one stand that has on sale the actual tennis balls which were used during the French Open tournament.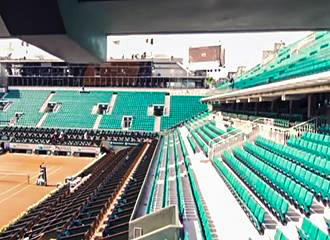 Not forgetting the official branded merchandise from the Roland-Garros tennis tournament like the towels that have a different design selected from the entries provided by numerous artists, and hence a new artist is also chosen each year to represent the French Open. These, along with many other items including more practical options like caps, the famous panama hat, umbrellas, t-shirts, beach towels are also available.

Yet who could contemplate having a day out at the Stade Roland Garros without having something to eat out in Paris and there is a wide selection of places to choose from including mobile catering stands and a snack outlets that offers sandwiches, salads, crepes, waffles, fruit, burgers, pizza and the signature authentic Roland Garros Cheddar sauce hot dog with friend onions, etc.

However, you also have the Le Bar Lounge, which is, as the name suggests, a bar with a chic lounge that is equipped with plasma screens so you will not have to miss any of the on court action as you enjoy a relaxing atmosphere and a refreshment break with alcoholic and non-alcoholic beverages accompanied by platters or other food options like gourmet sandwiches.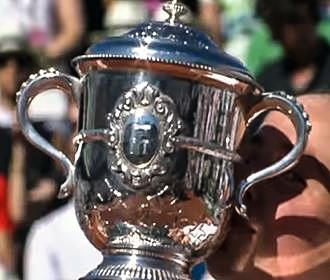 You can discover more about the Roland Garros restaurant, snack and takeaway services on our dedicated page, in addition to a restaurant takeaway map showing the locations of the various outlets including Concession stands and the many Terraces with plenty of shade where you can relax and enjoy the different delights on offer also including tempting desserts and pastries plus refreshments, even with the option of pre-ordering meals so you do not miss any tennis action.


Access to the Stade Roland Garros stadium in Paris

You will find there are three security checkpoints that everyone must past through in order to access the Roland Garros complex and even get to the gates of the stadium. These are known as a PPO checkpoint and are called the PPO Molitor, PPO Boulogne and PPO Auteuil, and here you can see more information and a PPO checkpoint plan.

The Gates to the stadium always open at 10am every day, which is also one hour prior to the start of the first tennis match of the day on match days and the stadium doors close 45 minutes after the last tennis match of the day.

The grounds at the stadium cover an area of over 8 hectares and the nearest area for parking is actually over 500m away, although there are free shuttle buses from selected car parks that will get you close to the PPO checkpoints and you can see the map of car parks and free shuttle services enabling you to plan your travel well in advance.

However, for those that are severely disabled and wheelchair users, there is a drop off point in front of Gate I, which can be utilised on prior arrangement with proof of disability. The e-ticket seats need to be booked and arranged well in advance, which will state "ticket reserved for wheelchair user or wheelchair user's attendant, being that the person accompanying them is also eligible to go to specific areas of the tennis courts and stadium.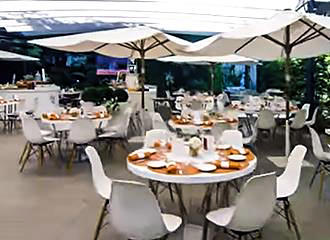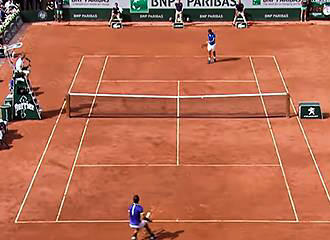 Additionally, you may be pleased to know that there are escalators and lifts along with disabled toilets plus all Roland Garros tennis courts, food counters, shops and kiosks can be accessed by persons with reduced mobility and their carer and the reduced mobility access map will also provide more information along with key points for access etc.

Although, if you are thinking about how to get to Roland Garros via public transport, then we have this covered with street maps, plans and timetables for various options like the Paris Metro and buses. But below is general run down for some of these options.

When you are travelling to the stadium via the Paris Metro you will find that the nearest stop is the Porte d'Auteuil metro station serving line 10, yet a little further and you have the Michel-Ange Auteuil stop on line 9 or the Michel-Ange Molitor stop serving both lines 9 and 10. Yet when you are travelling back into the heart of Paris, the easiest metro station to negotiate is the Michel-Ange Molitor on either lines 9 or 10.

There are also several buses in Paris that will get you close to the stadium including numbers 32, 52, 62, 88, PC or bus line 98, 123, 241, 260 and 571. But you will also be pleased to know that during the tournament season, which is from the last week of May to the second week of June, there is a free shuttle service that offers non-stop transport between the checkpoints and the car parks and metro stations.

In addition to this, there will be two temporary ranks for taxis in Paris that will operate specifically during the Roland-Garros tournament and these can be found at the corner of Avenue Gordon-Bennett and Boulevard d'Auteuil on the Boulogne side and another at the corner of Avenue Gordon-Bennett and Avenue de la Porte d'Auteuil on the Paris side of the stadium.

Tickets can be purchased directly online at their official website and range in cost quite considerably depending upon what court you decide you wish to watch a tennis match, plus also what category of seat you choose, with the Suzanne Lenglen court catering for over 10,000 spectators and the Simonne Mathieu court accommodating 5,000. Yet on an average, tickets range in cost from around €30 up to €350 as of 2020.

The court Philippe Chatrier, basically the centre court, is the main Roland Garros tennis court that caters for over 15,000 spectators and now has a retractable roof meaning play does not have to stop for bad weather or low light, so if you wish to attend one of the major events such as the Roland-Garros mens or womens quarter-finals, semi-finals or the French Open finals that are held on this court, which are of course very sought after, you can no doubt appreciate that these are a higher cost than many others.