Square Carlo Sarrabezolles in Paris

This is a small square in Paris that is very little known, yet is named after an artist and sculptor whose works can still be seen in Paris, and within its grounds you can also find a monument dedicated to the aviator Maryse Bastie who was a revered pilot who served with the French air force.


About Square Carlo Sarrabezolles

This small square in Paris is named after the French sculptor Charles Marie Louis Joseph Sarrabezolles, who was better known as Carlo, and this is situated in the 15th Arrondissement close to where he lived from 1923 right up until his death.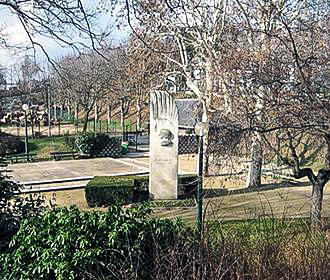 During his lifetime he produced numerous different sculptures, statues and busts like one of Edouard Branly, which is located within the Luxembourg Gardens, yet he also perfected carving within setting concrete, and therefore much of his works can be seen within architectural designs on buildings.

Carlo Sarrabezolles died in the February of 1971 and it was only a few months afterwards that this garden in Paris was named after him, and it is decorated simply with pine and plane trees along with shrubs, roses and forsythia.

Yet in 2007, to make the area more appealing and eco friendly, a pond was also installed that attracts different wildlife for more biodiversity within the city, but you can also see a statue called Esperence, which translates to Hope in English, which was produced by this French sculptor in bronze and inaugurated within the Square Carlo Sarrabezolles.
However, there is also an additional statue in the Square Carlo Sarrabezolles, which is dedicated to the memory of Maryse Bastie, who was a French aviator that set several international records for female pilots. And this unusual stone statue has a bust of her with her name carved onto it, and it is bordered by a hedge on two sides and flowers on the other two.


Visiting Square Carlo Sarrabezolles in Paris

You will find the Square Carlo Sarrabezolles located close to the River Seine in the 15th Arrondissement in between the Boulevard du General Martial Valin and the Rue Lucien Bassoutrot very close to the Pont du Garigliano bridge.

It is also within walking distance of other tourist attractions in Paris such as the large Parc Andre Citroen and the Ballon de Paris hot air balloon rides, and the nearest Metro station is the Balard stop via line 8, whereas the nearest RER train station is called the Pont du Garigliano stop serving line C.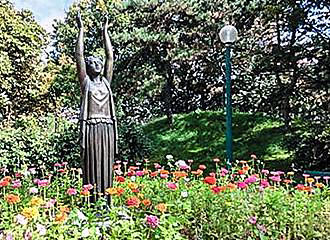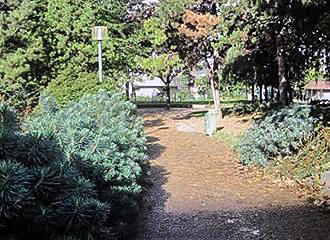 The Square Carlo Sarrabezolles is normally open from 8am during weekdays and 9am at weekends and on national French holidays, yet the closing tim depends upon the time of year from 5.30pm in winter through to 8.30pm in summer.

But we would also like to point out that unfortunately some of the areas are not accessible to the disabled and not easy to negotiate with pushchairs, although if you are able to and wish to relax for a short while, then there are plenty of park benches dotted around in this garden square.