Musee Pasteur museum in Paris

Known as one of the pioneers of microbiology, Louis Pasteur is famous for his discovery of a vaccine against rabies along with the pasteurisation process, and this museum was first opened in 1936 within the Pasteur Institute that Louis Pasteur founded in 1888.


A bit of history

Louis Pasteur was born on 27th December 1822 to a family of tanners in the town of Dole that is located in the Franche Comte region of France and he used to enjoy art along with science.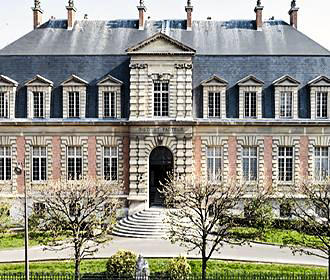 He obtained a Bachelor of Arts degree followed a few years later by a Bachelor of Science degree, and then became a professor at the Strasbourg University, which is located in the Alsace region, and it was here that he met his future wife.

Marie and Louis Pasteur had five children in total, but unfortunately only two survived to adulthood, as the other three children died from typhoid, but it is through these particular personal tragedies, which helped him become even more focused in the area of disease prevention.

It was in the mid 1850s that Louis Pasteur and his family moved to Paris when he became the director for the Ecole Normale Superieure, which is where he improved the standards of scientific work, which then led to a far better level of examinations and results from the students attending.

Much of his work was focused on germs, bacteria and vaccinations, along with micro-organisms and contamination, and Louis Pasteur managed to invent a method to stop beverages from spoiling, which became known as sterilisation.

It was in 1883 after many of his incredible successes and breakthroughs in the field of science that Louis was invited back to his home town of Dole to unveil a plaque on the facade of the house where he was born. He then returned to Paris, and in 1887 after having been at the Ecole Normale Superieure for thirty years, he realised his own dream, founding the Pasteur Institute.
Louis Pasteur then moved into a spacious apartment in the south wing of the main building of the Pasteur Institute, which is where he lived and worked until he passed away in the September of 1895.


The start of the Musee Pasteur in Paris

The very first French museum dedicated to Louis Pasteur was actually in the original house where he was born and opened in 1923, which was shortly after the centenary of his birth.

However, when he died in Paris, the first idea was to inter him into the Pantheon alongside other notable people, yet instead of this the family received permission in order to have him buried at the institute, and a funeral chapel and spectacular vault was constructed beneath the Pasteur Institute, in which to hold his tomb.

All of his objects, scientific equipment, personal items and furniture, etc had initially been stored at Versailles after his death, but when his son and daughter died, the grandson, Dr Louis Pasteur Vallery-Radot, decided to recover all of his possessions and restore the apartment to its original design.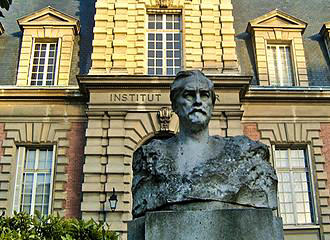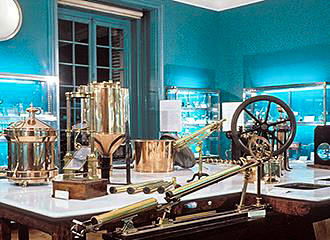 This faithful reconstruction of the spacious apartment was started in 1934 and showcasing the decorative arts of the late 19th century with King Louis XIII and Napoleon III styles, finally in the May of 1936, it was finished and transformed into the Musee Pasteur.


About the Musee Pasteur museum in Paris

There are over ten different rooms at the Musee Pasteur along with two galleries that are connected by a staircase, and some of the furniture and objects on display reflect the humble and modest beginnings, whereas there are several others that highlight his successes and the better times.

You will find that all of the objects on display reflect different periods and events throughout the course of Louis Pasteur's life such as a unique crystal vase, which was a gift from students at the Ecole Normale Superieure and another vase mounted on bronze that was a gift from the Prince of Oldenburg.

We mentioned above that Louis Pasteur was interested in art, and on display are a series of pastels that he produced between the ages of thirteen and twenty, plus portraits and much more.

There is a room at this museum in Paris dedicated to all the different materials and original instruments that Louis Pasteur used in his work, and here you can trace step by step his work from crystallography right through to the discovery of the vaccine for rabies.

At the Musee Pasteur, you can also discover the crypt where Louis Pasteur was buried underneath the south wing of the Pasteur Institute, which is the funeral chapel richly decorated with Byzantine mosaics depicting his achievements.


Visiting the Musee Pasteur museum in Paris

The Musee Pasteur is located within the south wing of the first building constructed for the Pasteur Institute back in 1887 in the 15th Arrondissement and is within easy reach of other tourist attractions in Paris.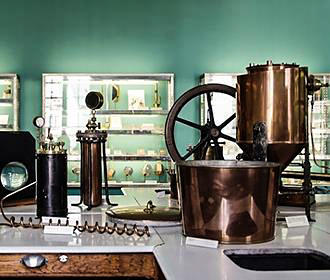 To give you an idea, within walking distance is the Jardin Atlantique Garden located above the Gare Montparnasse train station, which is home to the Memorial du Marechel Leclerc de Hauteclocque and the Liberation de Paris museum along with the Musee Jean Moulin, plus the Musee Bourdelle is also situated close by.

The museum is open on a Monday to Friday with guided visits available however, after the terrorist attacks that took place in 2015, the Musee Pasteur is still closed to individuals as of 2018, plus it is closed during the month of August and on all French holidays.

With the above point in mind, group visits with a museum guide are the only option at present and the cost per person is €10 as of 2018, however, students can obtain a discount of only €5 per person upon proof. Yet we would like to point out that subject to certain conditions and a minimum of 10 people per group, these guided tours do have to be arranged at least three months in advance of your visit.

There are also printed guides available in different languages including English, German, Spanish, Japanese, Portuguese, Italian and Dutch, yet the scientific room is accompanied by an audio guide, which is available in French, English, German and Spanish.


Access to the Musee Pasteur

You will find that getting to the Musee Pasteur is also very easy via public transport in Paris, and there are two Metro stations only around 5 minutes walk away, which are the Volontaires stop on line 12 and the Pasteur stop on either line 6 or 12.

Although, if you are just arriving on holiday in Paris, you may end up at the Gare Montparnasse train station, which serves the main trains such as the TER, TGV and Transilien lines. In addition, this is also a major metro station serving lines 4, 6, 12 and 13.

However, if you are travelling around Paris by bus then the line 95 actually stops virtually in front of the entrance to the Institut Pasteur, yet the bus lines 28, 39, 58, 70, 88, 89, 91 and 96 along with the Noctilien Night Bus Service via lines N02, N12, N13, N61, N62, N63, N66 and N145 stop a little further away, which means an approximate 5 to 10 minute walk.

In addition to these options, if you are arriving via Orly Airport or Charles de Gaulle Airport and are staying at a hotel in Paris within this area, then you may be pleased to know that Les Cars Air France, now known as Le Bus Direct also has a stop at the Gare Montparnasse train station.
Address and contact details
Musee Pasteur, Institut Pasteur, 25 Rue du Docteur Roux, 75015, Paris, Ile de France, France

Tel: +33 (0) 1 45 68 82 83
Fax: +33 (0) 1 45 68 89 72


Transport options
Paris Metro lines 4, 6, 12, 13
Bus line 28
Bus line 39
Bus line 58
Bus line 70
Bus lines 88, 89
Bus lines 91, 96
Night bus line N02
Night bus lines N12, N13
Night bus lines N61, N62, N63, N66
Night bus line N145
Gare Montparnasse
Attractions close by
Jardin Atlantique
Musee Jean Moulin
Memorial du Marachal Leclerc de Hauteclocque et de la Liberation de Paris
Le Petit Journal Montparnasse
Place de Catalogne
Square Gaston Baty
Tour Montparnasse
Brasil Tropical dinner
Musee Bourdelle
L'Adresse Musee de La Poste
Mix Club
La Maison de la Bretagne
La Coupole Brasserie
Musee Hebert
Musee Valentin Hauy
Square Cambronne
Square Garibaldi