Mix Club Nightclub in Paris

This nightclub in Paris is one of the largest in the city and has one of the best lighting systems in Europe with no less than 28 screens and 6 metre high ceilings that provides its clients with the feelings of even more space.


About Mix Club Nightclub

Spread over an area of 1500 metres squared, there are two VIP areas and a square Ultra VIP area that was refurbished in 2012 along with a smoking area and two separate toilet areas for added convenience.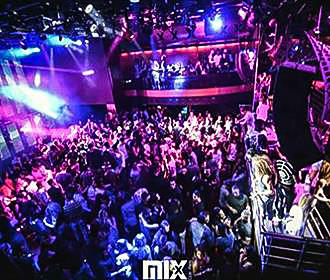 And as we mentioned, the Mix Club has one of the best lighting systems in Europe along with 28 large screens and a phenomenal sound system that has surprised and impressed some of the greatest DJs from all over the world.

Having been running for several years now, there is an innovative and eclectic program organised every week and since 2005 on a Thursday there has been an event known as the Evening Erasmus, which brings together students from all over the world listening to the sounds of Pop, Electro, House, RNB, Rock and Hip-hop.

On a Friday night this nightclub in Paris organises what is known as the Evening Latin Generalist, which is one of the largest Latin events in the city where you can listen and dance away to Latin music, Hip-hop and Tubes.
Whereas on a Saturday the Mix Club organises the Evening Electronics with a truly vast diversity of programming and different artists along with international DJs for a great finish in the early hours of the morning to round off a memorable weekend with friends or colleagues.


Access to the Mix Club Nightclub

The Mix Club is located in the 15th Arrondissement of Paris very close to the Tour Montparnasse Tower and other nearby tourist attractions such as the l'Adresse Musee de la Poste museum, cafes and brasseries like La Coupole, along with numerous other entertainment venues in Paris in this lively area.

As of 2013, on a Thursday for the Evening Erasmus, you can gain free entry before midnight by providing proof with a foreign identity card, or it is €10 after midnight or €15 with a drink for anyone who is French.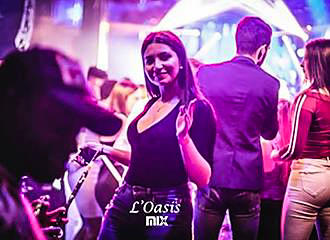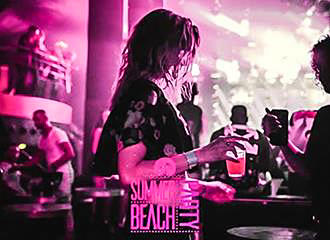 On a Friday for the Latin Evening it is €15 entry, however, ladies can gain free entry on production of a pass that you would print out via their website, yet the cost of entry to the Mix Club varies on a Saturday depending upon the programming.

Drinks are available and range in cost from €5 upwards, but we would like to point out that you may be asked to prove your age and identity, or be checked to ensure no dangerous items are in your possession before entering the nightclub.

Now when it comes to getting to the Mix Club, due to its proximity with the Gare Montparnasse train station, it makes things very easy if arriving via the RER, or you would need the Montparnasse Bienvenue Metro stop on lines 4, 6, 12 and 13.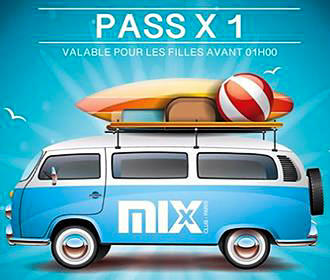 Travelling by bus you would need the the Paris bus numbers 28, 58, 68, 82, 88, 89, 91, 92, 95 and 96, but if you have your own vehicle, then the nearest place to park would be at the Tour Montparnasse, which is approximately €8 for the night as of 2013.