La Maison de la Bretagne Cultural Centre in Paris

Even though the place is classed as a museum, it is more of an information and cultural centre providing tourist information on the Brittany region of France, yet it does also have temporary exhibitions and hosts mini concerts, meetings, etc.


About the Maison de la Bretagne

The goals of the Maison de la Bretagne, which translates to The House of Brittany, are to promote the culture of this incredible region in France that so many Parisians go to for a holiday each year. However it also serves as a tourist information centre for people from Brittany coming for a holiday in Paris.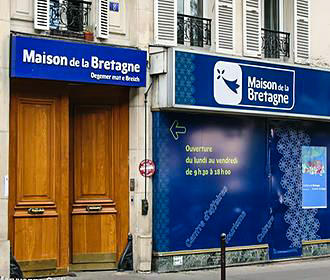 Having only been open since 2010 there have been numerous different events that have taken place at this cultural centre such as exhibitions, meetings, presentations and more, that promote Breton artists, which is why this is often classed as a museum in Paris.

In fact, there are always different temporary and unique exhibitions being conducted such as with paintings, sculptures, photography and more, along with mini concerts to discover the heritage of the Breton region.

But the tourist information centre also offers ideas to plan a holiday in Paris or in Brittany, whether it be around festivals and events that are taking place, the culture such as dancing, nature, gourmet French cuisine, the history, etc, or places to stay such as hotels and different activities you can enjoy.

So if you are travelling through France and thinking of stopping in Brittany, then this could well be a good place to visit, but there is also always a varied and comprehensive programme of events and exhibitions taking place for something completely different to discover while in the capital city of France.
Visiting to La Maison de la Bretagne Cultural Centre in Paris

This centre is located in the 15th Arrondissement in the Montparnasse area close to the Tour Montparnasse Tower, and you will find that this museum, cultural and exhibition centre along with the tourist information section is open on a Monday through to a Friday from 9:30am to 6pm.

It is also close to many other museums in Paris such as the Musee du Montparnasse, the Musee Bourdelle along with the Gare Montparnasse train station that has a garden above it called the Jardin Atlantique with museums such as the Musee Jean Moulin who was a French Resistance fighter during World War II.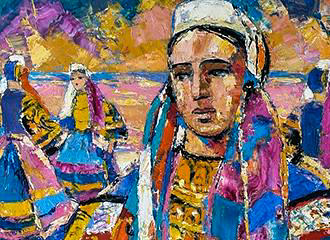 Access to La Maison de la Bretagne

Getting to La Maison de la Bretagne is also easy via public transport in Paris, with the nearest Metro station called the Montparnasse Bienvenue stop serving lines 4, 6, 12 and 13.

Although if you are travelling in or out of the city via train from further afield, then the Gare Montparnasse train station serves the TER, TGV and Transilien trains. In addition to this, you may be pleased to know that Les Cars Air France, now called Le Bus Direct, also has a stop at the Gare Montparnasse for a direct bus to Orly Airport and another for Charles de Gaulle Airport.

Alternatively, the bus lines 28, 58, 82, 88, 89, 91, 92, 94, 95 and 96 along with the Noctilien Night Bus Service via lines N01, N02, N12, N13, N61, N62, N63, N66 and N145 will all get you within walking distance of the House of Brittany and numerous other tourist attractions in this area of Paris.
Address and contact details
Maison de la Bretagne, 8 Rue de l'Arrivee, 75015, Paris, Ile de France, France

Tel: +33 (0) 1 53 63 11 50


Transport options
Paris Metro lines 4, 6, 12, 13
Bus line 28
Bus line 58
Bus lines 82, 88, 89
Bus lines 91, 92, 94. 95, 96
Night bus lines N01, N02
Night bus lines N61, N62, N63, N66
Night bus line N145
Attractions close by
L'Adresse Musee de La Poste
Cesar Palace Cabaret
Mix Club
Tour Montparnasse
Brasil Tropical dinner
Square Gaston Baty
Musee Bourdelle
La Coupole Brasserie
Musee Hebert
Musee Jean Moulin
Jardin Atlantique
Petit Journal Montparnasse
Musee Bible et Terre Sainte
Eglise Saint Joseph des Carmes
Musee du Luxembourg
Jardin du Luxembourg
Marechal Ney monument
Francois Garnier monument
Fontaine des Quatre Parties du Monde